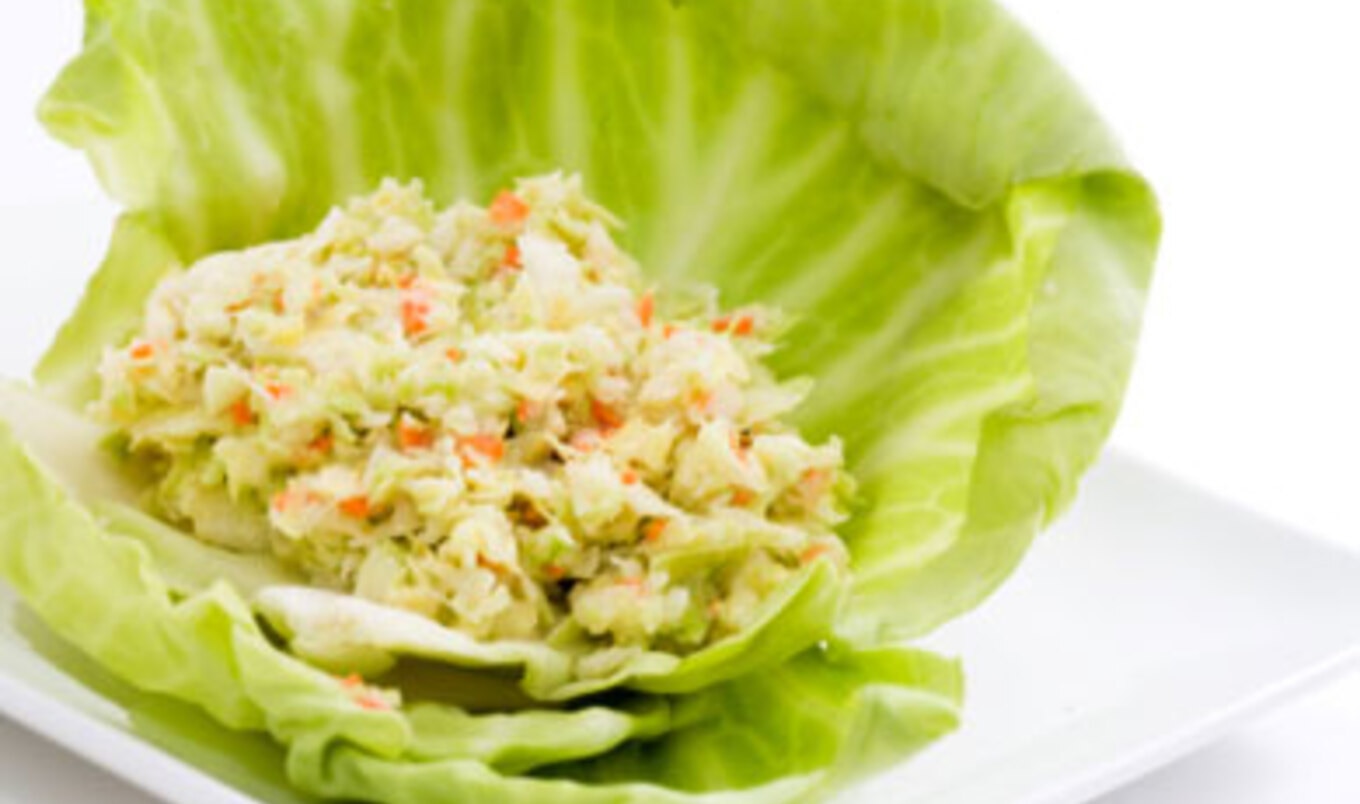 A light crunch coupled with bright flavors makes this Asian-inspired coleslaw a favorite.
January 27, 2013
Serves 4
What you need:
3-1/2 cups shredded green cabbage
1 cup grated daikon
1/2 cup grated carrot
1 large scallion, minced
2 tablespoons fresh chopped cilantro
2 teaspoons fresh grated ginger
2 tablespoons fresh lime juice
1 tablespoon rice vinegar
1 tablespoon toasted sesame oil
1 teaspoon tamari
1 teaspoon sugar 
1/4 teaspoon salt 
1/4 teaspoon freshly ground black pepper
What you do:
In a large bowl, combine cabbage, daikon, carrot, scallion, and cilantro. Set aside.
In a small bowl, combine ginger, lime juice, rice vinegar, sesame oil, tamari, sugar, salt, and pepper. Stir until well blended.
Pour dressing over vegetables and toss gently to coat. Taste and adjust seasonings. Refrigerate covered until ready to serve.