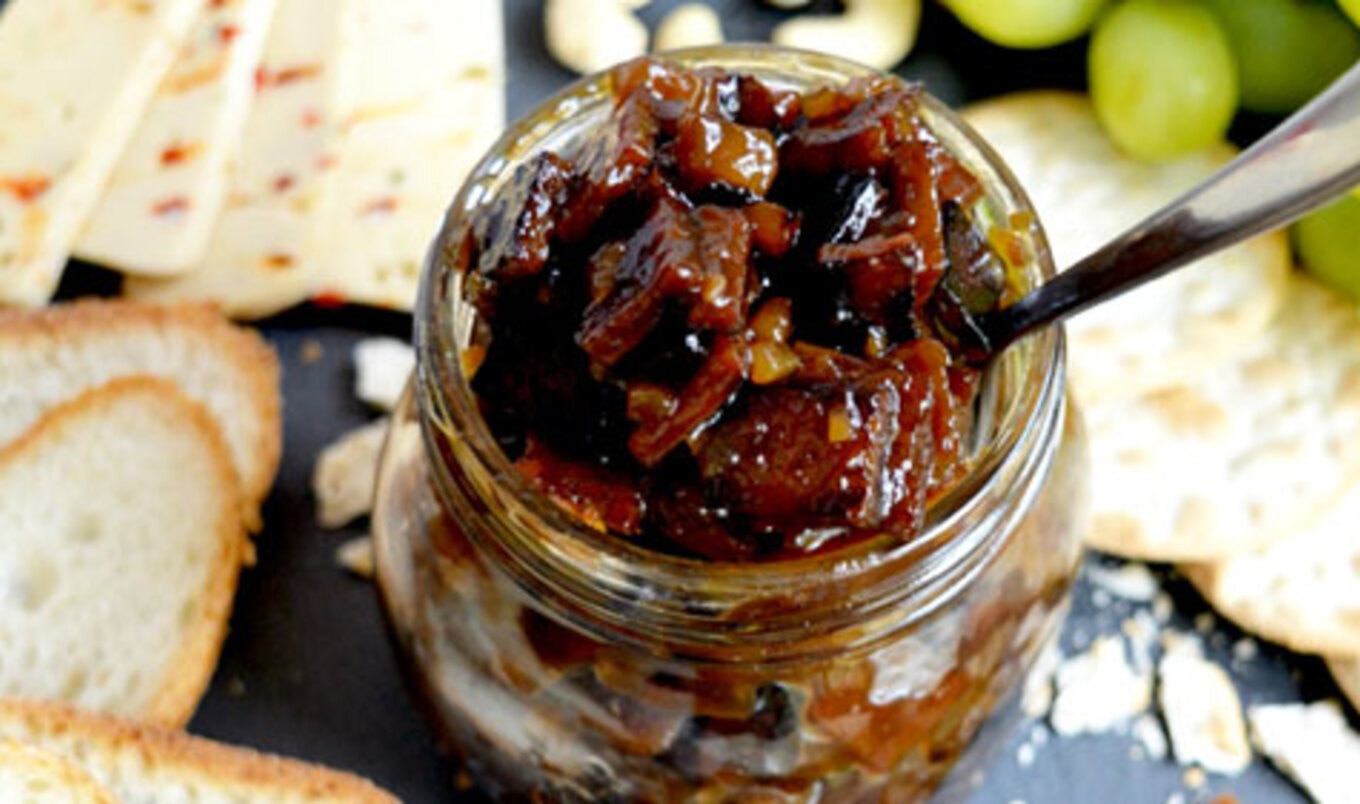 Sweet and savory worlds collide with this delicious bourbon bacon jam from The Herbivorous Butcher.
September 2, 2023
We've teamed up with Minnesota-based The Herbivorous Butcher to share this recipe for Bourbon Bacon Jam that you'll want to spread on everything. We prefer to serve this scrumptious spread with crostini topped with The Herbivorous Butcher's Camembert cheese, but eating it straight from the pot works just as well!
What you need:
2 teaspoons olive oil
½ pound Herbivorous Butcher maple-glazed bacon, roughly chopped
¼ cup apple juice
¾ cup chopped white onion
2 large garlic cloves, minced
¼ cup bourbon
¼ cup maple syrup
¼ cup brown sugar
⅛ teaspoon salt
What you do:
1. In a skillet, heat oil over medium heat. Add bacon, tossing to evenly coat with oil and crisping on both sides for approximately 5 minutes.
2. In a saucepan, warm apple juice over medium heat. Add onion and garlic, and sauté for 3 minutes, or until onion is translucent. Add bourbon, maple syrup, brown sugar, and salt, and stir to combine. Add bacon, bring to a boil, and reduce to a simmer for approximately 20 minutes or until most of the liquid has evaporated and you are left with a sticky jam.
3. Remove from heat and allow to cool to room temperature.
For more recipes like this, check out: