Soul Vegetarian East—also known as Original Soul Veg and or just Soul Veg to its legions of fans—was born ahead of its time. Opening in Chicago's southside in 1981, it was leap years ahead of the rise of veganism. However, its then-niche cuisine devoid of animal products became a neighborhood staple thanks to the menu of hearty, fresh, and home-cooked fare. Trailblazers from its inception, the original founder Prince Asiel Ben Israel's son and daughter are driving Soul Veg into the future with a new name, new menu items, a new remodel, and the same commitment to quality vegan food in an underserved neighborhood. On June 19—Juneteenth—this Black- and family-owned restaurant reopened in its original location as Soul Veg City.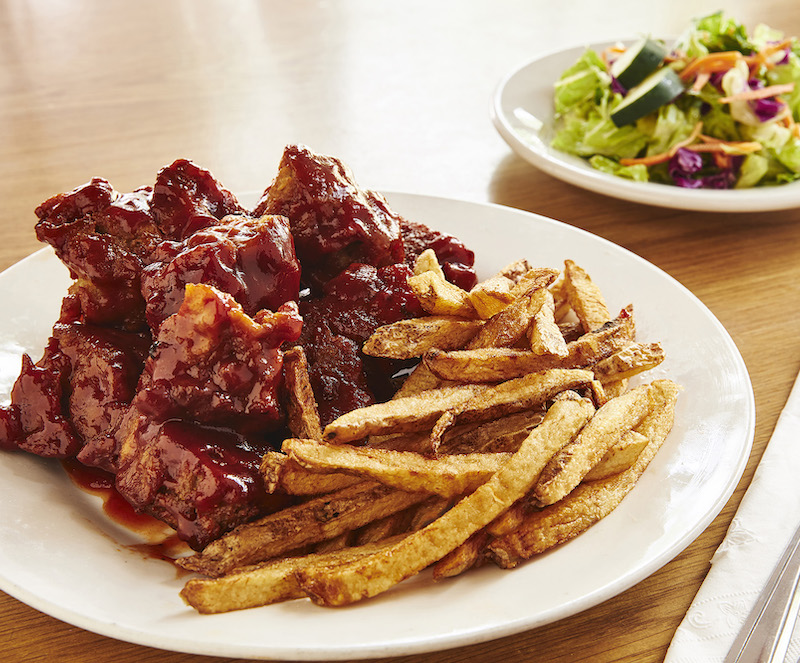 The Soul's rebirth
In 2017, Ben Israel's children Arel Brown and Lori Seay were awarded a grant from the city of Chicago to invest in Soul Veg as a vital mainstay of the Chatham neighborhood. Seay received the news via a phone call from then-Mayor Rahm Emanuel when she was waiting at the car wash. She was overjoyed. "This was made possible by the city from revenue generated by downtown businesses," Seay told VegNews. "The Neighborhood Opportunity Fund allows small BIPOC-owned businesses in the South, West and Southwest neighborhoods to grow, and it was exactly what we needed." Having run the restaurant since 2009, Brown and Seay immediately began planning their rebranding as Soul Veg City to capture the ambitious goals and expanding vision of the beloved restaurant.
The sibling duo looked at other locations within the Chatham neighborhood but ultimately decided to buy the building the restaurant already occupied and do a complete remodel. Stalled by the global pandemic, Seay and Brown decided to continue with to-go and wholesale orders and put off the grand reopening for a time when Chicago was primed to reopen.
"The pandemic gave us the time to stop working so hard on the day-to-day in business and mainly concentrate on rebuilding," Seay says. Chicago officially opened up on June 11, just before their official reopening as Soul Veg City.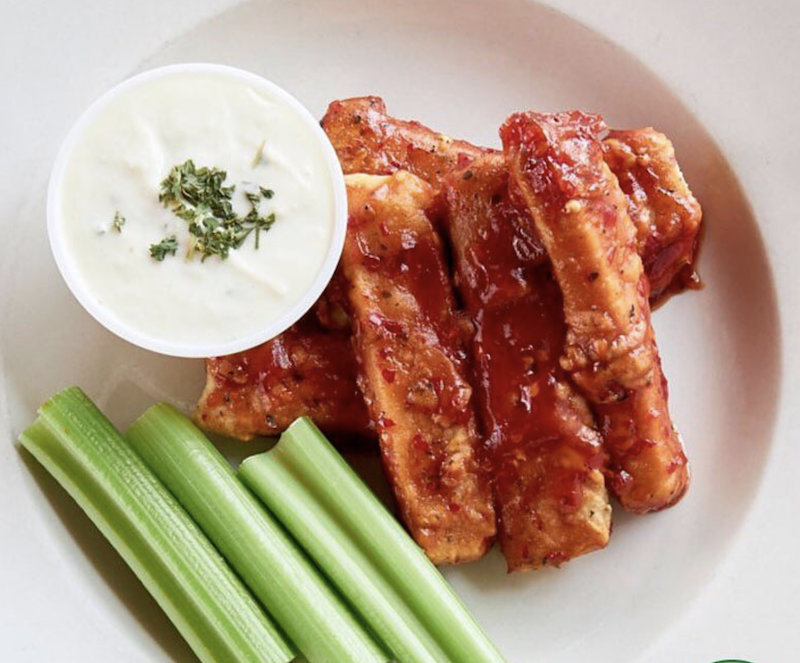 The Soul's aesthetic
Most of the changes with the new Soul Veg City are cosmetic to catapult the restaurant into the 21st century. The main dining room has opened up and expanded, there is self-service seating for the hot bar and salad bar, and customers can now enjoy an outdoor patio during the warmer months. There is also a new selfie wall with a "100% Vegan Vibes" message in neon lights as a nod to their social media savvy diners. The entire space has been updated with purple and gold tones, exposed brick walls, and marble and wood throughout—combining welcoming soul vibes with a modern chic aesthetic.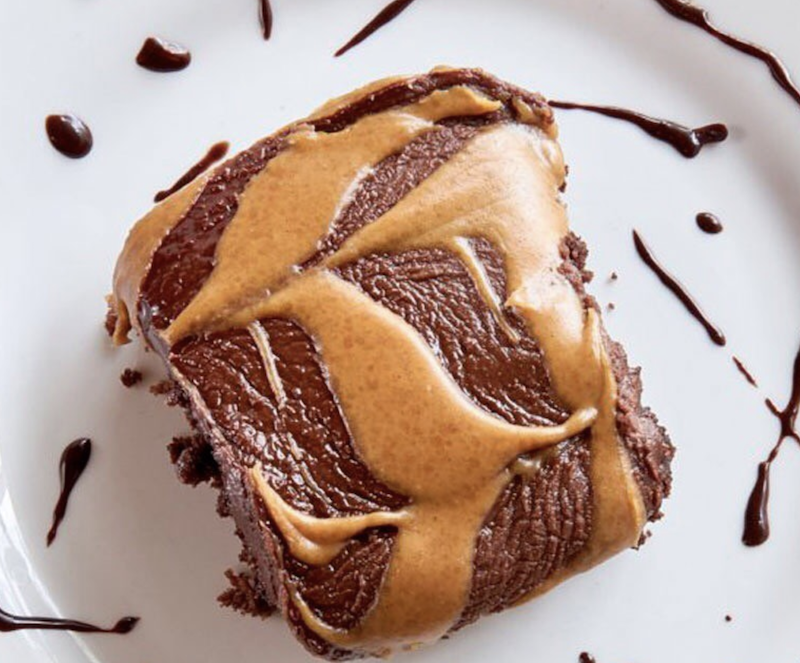 The Soul's food
While the physical changes are significant, the deeper, structural changes will further improve each diners' experience. With the reopening, there will be a bar serving beer and wine and a pizza oven firing up flatbread-style vegan pies and slices. Not to be outshadowed, the previous menu of juicy battered Chick'n Drumsticks with housemade bleu cheese, Down Home BBQ Twist Sandwiches with savory seitan, and dense blackened tofu on soft brown isn't going anywhere—it's just getting a bit of a revamp. Take, for example, the new Marvelous Mushroom Burger. "That was a popular black-eyed pea burger that had been on our menu for years, but our chef Lori recently added mushrooms to the recipe, which has made the burgers even more moist and savory," Brown raves. The siblings also noted that 90 percent of the Soul Veg City menu is made in-house—from the seitan and vegan cheeses to the desserts and the soft-serve ice cream.
"I envision for us to be a one-stop premier vegan location for non-vegans and vegans alike," Brown says. "Soul Veg City will be a welcoming place where we educate, inspire, and serve amazing food at a good value, as we have always been but now at the next level."
Soul Veg City reopened on June 19, 2021. Follow the restaurant on Instagram.
Marla Rose is the co-founding partner of VeganStreet.com.
Photo credit: Soul Veg City