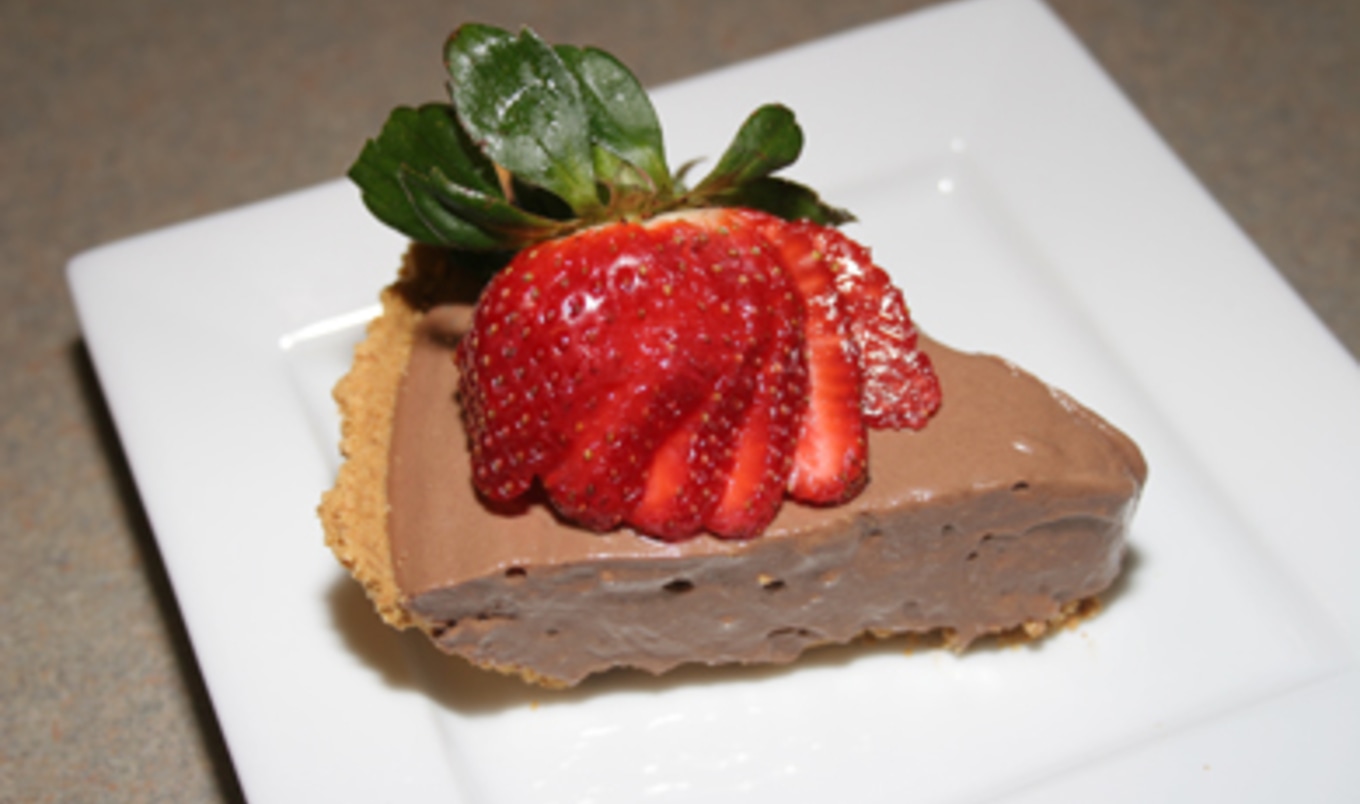 When you're craving chocolate, here's a healthy and quick dessert to satisfy your sweet tooth.
September 29, 2014
This simple yet delicious chocolate mousse created by healthy cooking instructor Katherine Lawrence is easily customizable and sneakily doubles as an easy pie filling. 
Serves 4
What you need:
1 block silken tofu (12.3 oz), firm
3/4 cup non-dairy milk
1 teaspoon vanilla
1 cup vegan dark chocolate chips
1 cup sliced strawberries (optional)
Optional Mix-ins:
1 teaspoon mint extract
1/4 cup peanut butter
1 banana, sliced
What you do:
1. In a blender, add tofu, non-dairy milk, and vanilla and process until smooth. For a soy-free version, substitute 1 ripe avocado and 1 cup cooked sweet potato for tofu. 
2. In a small pot over low heat, gently melt chocolate chips, then add to blender and process. 
3. To customize, add optional ingredients (banana, mint extract, or peanut butter) to blender and process.
4. Pour into small cups and place in refrigerator to chill for 3 hours. If using as pie filling, pour into prepared crust instead of cups. Once pudding has set, remove from refrigerator and top with strawberries, if using.
Click here to watch Katherine Lawrence make this chocolate dessert on VegNews TV.