When it comes to meal-planning, nothing puts on the pressure quite like Thanksgiving. Although the holiday is meant to be about spending time with loved ones, a large chunk of the day revolves around the food you make and then eat. To vegans, that very scenario can bring up tension with meat-eating relatives, whether you're obligated to attend dinner gatherings that feature a dead turkey at the center of the table, or—blasphemy!—you suggest replacing the animal with a plant-based dish. If the latter is the route you're taking, you'll most definitely want recipes that will knock the socks off your dinnermates. Luckily, there are more options than ever before. The cookbooks in this collection feature trusted, easy-to-follow recipes, even if you've never spent a day in the kitchen. Some are classics while others are new, but all will help you start your own vegan Thanksgiving meal traditions. Pull on your apron; let's get cooking.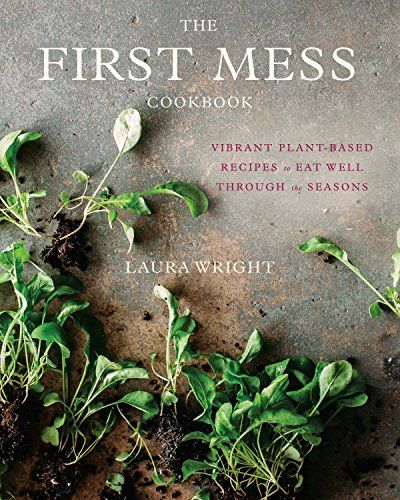 1. The First Mess Cookbook
Laura Wright's debut cookbook is a visually stunning collection of heirloom-quality recipes highlighting the best each season has to offer. If you're looking for a comforting yet vegetable-focused meal, this book is for you. Wow your family at the holiday table with dishes such as Thanksgiving Panzanella Salad with Delicata Squash, Butternut and Pesto Cream Lasagna, Garlicky Winter Vegetable and White Bean Mash with Mushroom Miso Gravy, or Roasted Carrots with Ginger Maple Cream. Don't forget dessert—for this particular holiday, go with the no-bake Pumpkin Mousse Parfaits.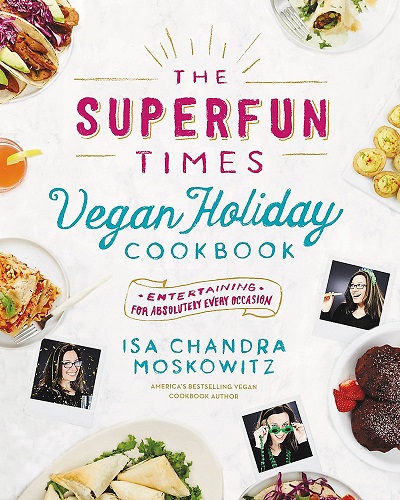 2. The SuperFun Times Vegan Holiday Cookbook
Vegan goddess Isa Chandra Moskowitz created the biggest book ever to prove that making festive vegan food for Thanksgiving—or any occasion—can be easy, delicious, and fun. Clearly, this book was meant for occasions just like this one. More than 250 recipes are included, and you'll want to head straight to Chapter 15 for the Thanksgiving options. You can't go wrong with Winter Squash Cups with Wild Rice, Hazelnuts, and Cherries; Stuffed Thanksgiving Burgers; Double Batch Chickpea Cutlets; Fancy/Not Fancy Mushroom Gravy; Super Traditional Stuffing; Creamy Mashed Potatoes; Orange-Scented Cranberry Sauce; Ginger Apple Pie; or Chocolate Pecan Pie.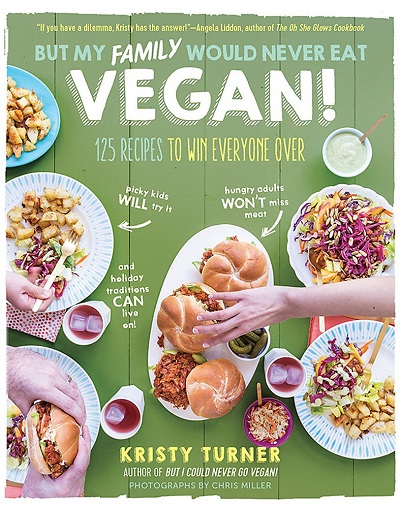 3. But My Family Would Never Eat Vegan!
Worried about satisfying the "meat and potatoes" crowd? If you're stuck with family members who shake their heads anytime you offer them a vegan dish, author Kristy Turner can help you win them over. These dishes will surely satisfy even the pickiest of eaters. Create an epic feast with Truffled Mashed Potato-stuffed Portobellos, Butternut Squash Risotto with Sage Butter, Roasted Carrot and Wild Mushroom Ragout, Sweet Potato Shepherd's Pie, Green Bean Casserole with Crispy Onion Topping, or Maple-Miso Tempeh Cutlets and Easy Tahini Gravy. For dessert, the Marbled Pumpkin Cheesecake is a must.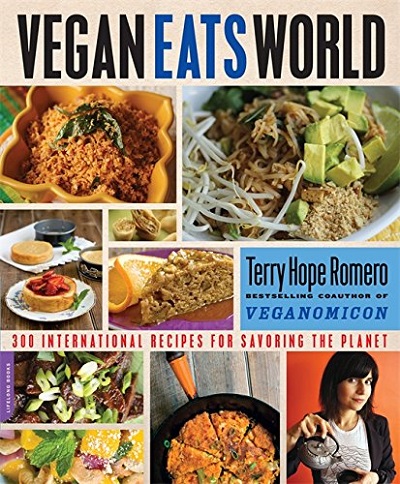 4. Vegan Eats World
Legendary author Terry Hope Romero debuted this collection of international dishes several years ago, but it's still one we go back to time and time again. If you're thinking of introducing new cuisines to your holiday table, Vegan Eats World covers an entire world of vegan options. Make pumpkin your theme with dishes such as Jamaican Plantain and Pumpkin Curry, Afghan Pumpkin Ravioli with Spicy Tomato Sauce, Sesame Panko Tempeh Cutlets, Baked Punky Pumpkin Kibbe, Pumpkin Churros, or Orange Blossom Hazelnut Baklava.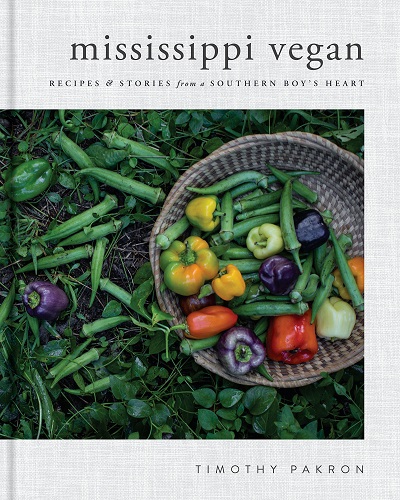 5. Mississippi Vegan
Timothy Pakron's debut cookbook is inspired by the flavors of Pakron's childhood on the Mississippi Gulf Coast, and in it are 125 plant-based recipes that swing towards the Cajun, Creole, and southern classics of his youth. Celebrate southern style with dishes such as Cornbread Dressing with Sage Cracker Topping, Green Bean Casserole, Mashed Potatoes with Rosemary Miso Mushroom Gravy, Roasted Pumpkin with Cheesy Walnut Crumble, Apple Rose Tart, or Pecan Tassies.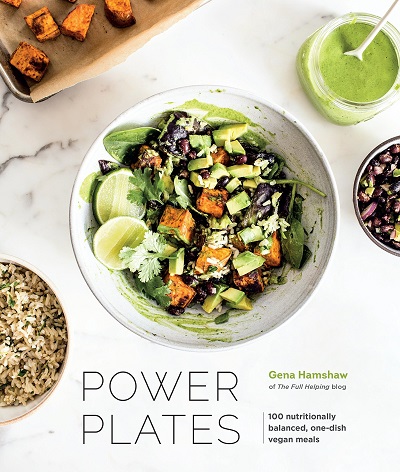 6. Power Plates
Gena Hamshaw's nutritionally balanced, one-dish meals are more than just weekday options. There are some compelling recipes in this book that come together quickly for a satisfyingly easy holiday meal—perfect for potlucks or a simpler meal for a smaller group. Consider making the Masala Lentil Salad with Cumin-Roasted Carrots; Herbed Cauliflower Steaks with Lemon Caper Lentils; Barley Risotto with Butternut Squash and Sage; Stuffed Peppers with Farro, Herbs, and Tempeh Sausage; or the Vegetable Harvest Pie with Tempeh.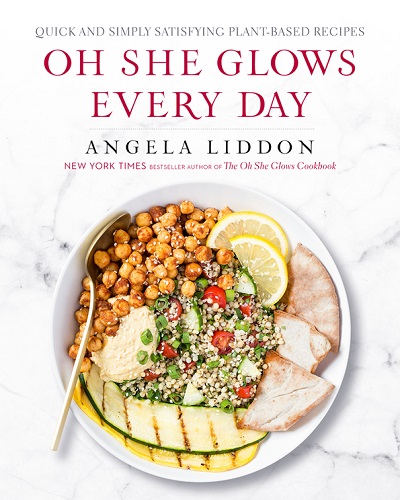 7. Oh She Glows Everyday
The second book of well-known blogger Angela Liddon, Oh She Glows Everyday contains irresistible and foolproof recipes that even non-cooks can master. Some easy-to-follow recipes worth adding to your holiday to-make list include The Best Marinated Lentils, Roasted Brussels Sprouts and Coconut Bacon, Sweet Potato Casserole, Shepherd's Pie, Marinated Portobello Mushroom Bowl, or High-Rise Pumpkin Cupcakes with Spiced Buttercream Frosting.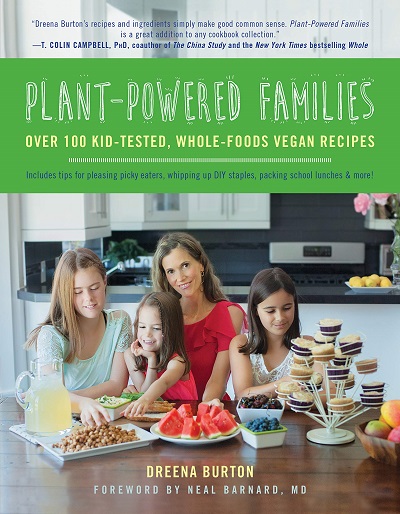 8. Plant-Powered Families
For families with little ones, Dreena Burton's Plant-Powered Families is your solution to meals that hit the spot for all ages. Consider creating a selection of family-friendly dishes such as the Smashing Squash Soup, Artichoke Spinach Dip (with pumpernickel bread for dipping), Autumn Lentil Loaf, Lentil Pumpkin Seed Pie, Chocolate Sweet Potato Cake, or The Great Pumpkin Pie.
Nicole Axworthy is a News Editor at VegNews and author of DIY Vegan who considers dessert the most important part of any holiday meal.