Do you know the difference between a crisp and a crumble? What about a betty and a buckle? And what in the world is a grunt? Summer is the perfect season for fruit-based desserts, and this year, we've set a goal to master (or at least attempt) the smorgasbord of fruit-meets-flour desserts. Acknowledging that we all understand what a pie is, we're leaving pie aside for now and diving into its lesser-known cousins and far-removed relatives of bettys, buckles, grunts, galettes, pandowdies, and more.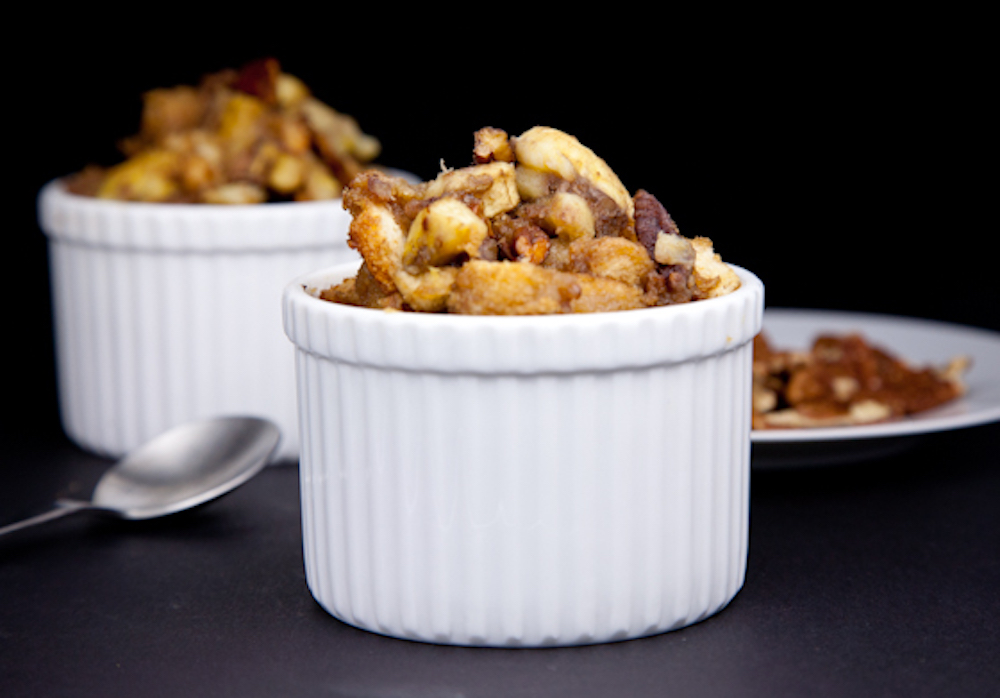 1. Banana Brown Betty by Robin Robertson
It's a buttery dessert casserole—what's not to love? A betty is made by baking off layers of fruit and buttered breadcrumbs until crisp, bubbly, and golden. The heavier the casserole dish, the better! Bettys commonly feature apples, but we're loving this rum-infused banana version from the Fresh from the Vegan Slow Cooker cookbook.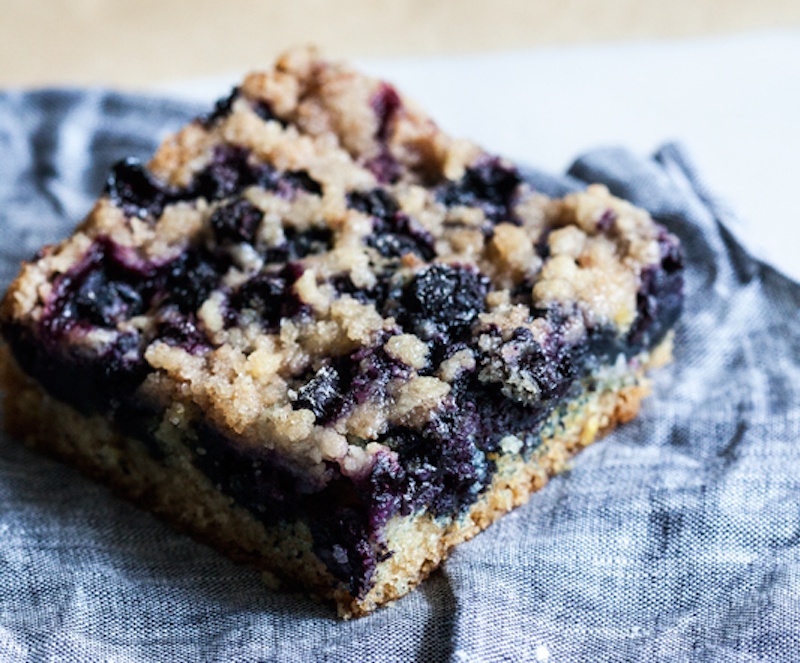 2. Vegan Blueberry Buckle by The Full Helping
If you've ever enjoyed a fruit-studded coffee cake with a streusel topping, you've already had a buckle. As the cake bakes, the fruit bursts and provides extra moisture as its sweet juices seep into the tender batter. Top that with a crumbly mixture of flour, sugar, butter, and (sometimes) oats, and you've got a dessert that can stand on its own—no coffee required.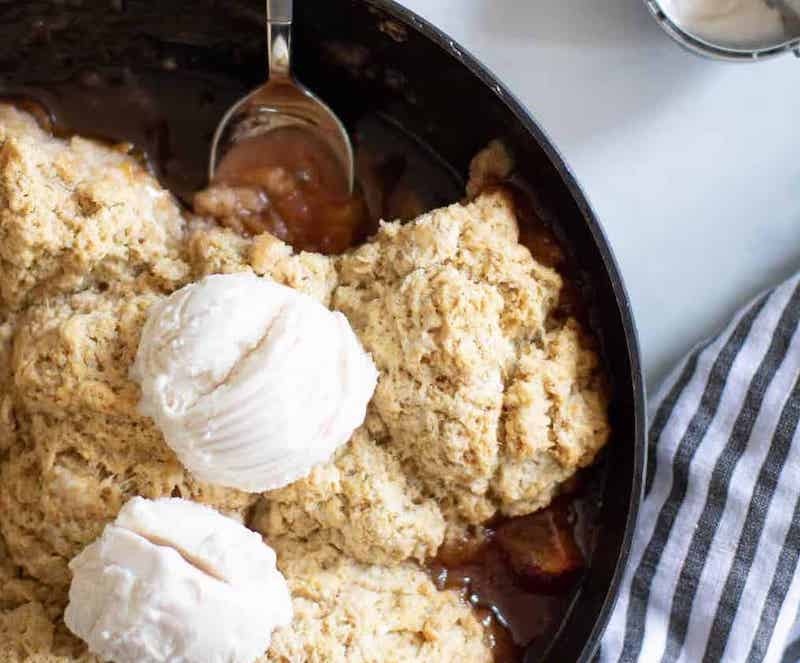 3. Vegan Southern Maple Peach Cobbler by Orchids + Sweet Tea
Don't confuse this with a crisp or a crumble—a cobbler is distinctly made with a biscuit (not a crumble) topping. It's closer to a grunt, though it's baked instead of steamed. The premise is simple: top an oven-safe vessel of sweetened fruit with generous dollops of dough and bake until the dough is cooked through. While we've polished off cherry, blueberry, and strawberry cobblers, there's something special about the classic Southern peach variety that keeps us coming back to this fuzzy fruit every time.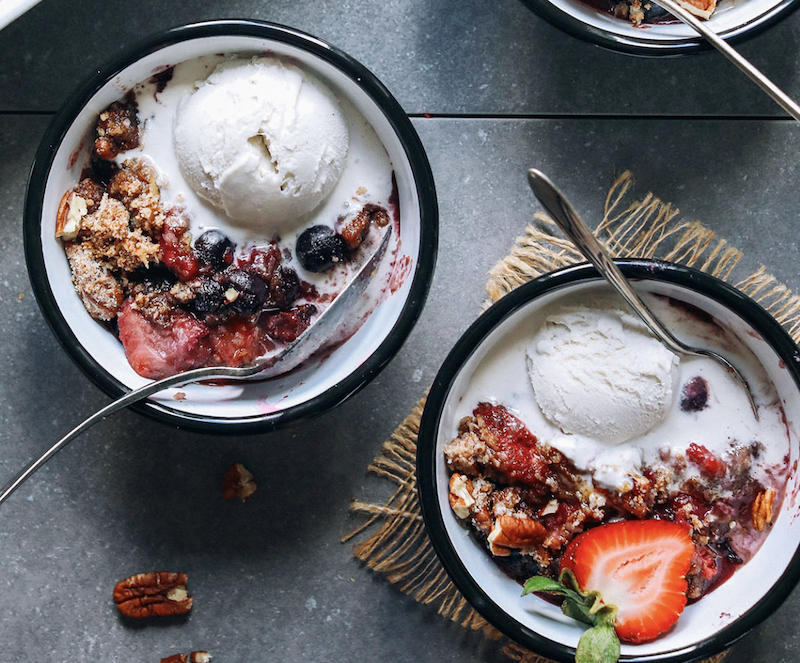 4. Grain-free Berry Crisp by Minimalist Baker
A crisp is nearly identical to a crumble; the two only differ in the use of oats for the streusel topping. A crisp does not include oats, a crumble does. The rest is the same: combine fruit with sugar, pack on a buttery crumb topping, and bake until it's done—as our very unspecific grandma would say.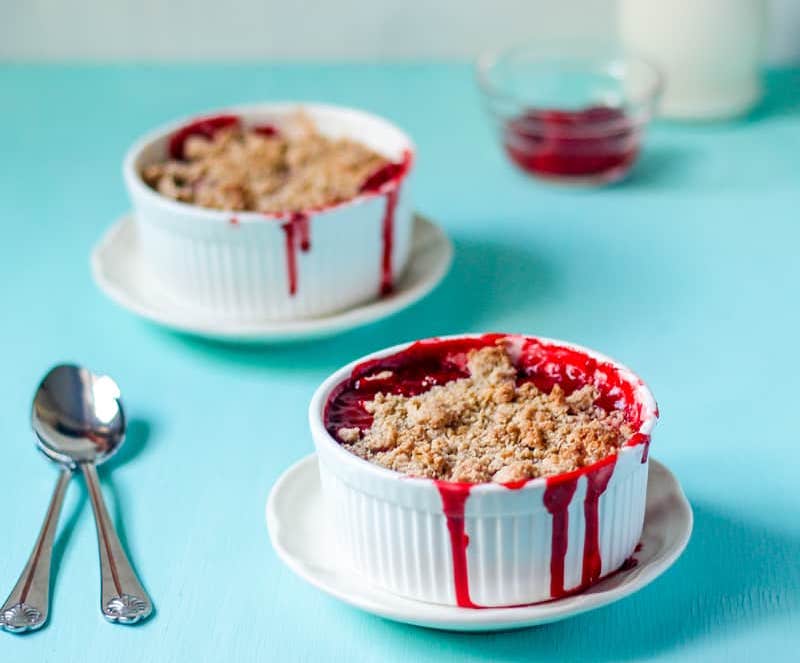 5. 5-Ingredient Strawberry Crumble by Jessica in the Kitchen
When you incorporate oats into the streusel topping, your crisp becomes a crumble. No matter what you call it, crisps and crumbles are easy, minimal-ingredient desserts to sweeten up any summer fruit, and both are exponentially improved with a scoop of vegan ice cream.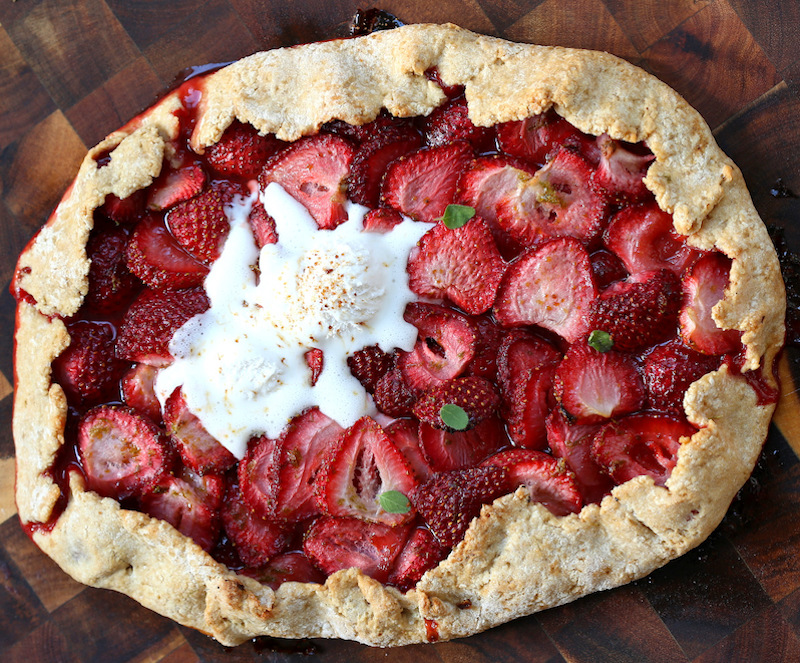 6. Vegan Strawberry Galette by Vegan Richa
Some may call a galette the "lazy baker's pie," but we prefer the term "relaxed" or "rustic" pie. In lieu of a pie tin, this dessert is made on a baking sheet. Simply roll out the pie dough, plop your favorite fruit mixture in the middle, then fold the edges of the dough partway over the fruit to create a very rough circle. Bake until golden, and you're done.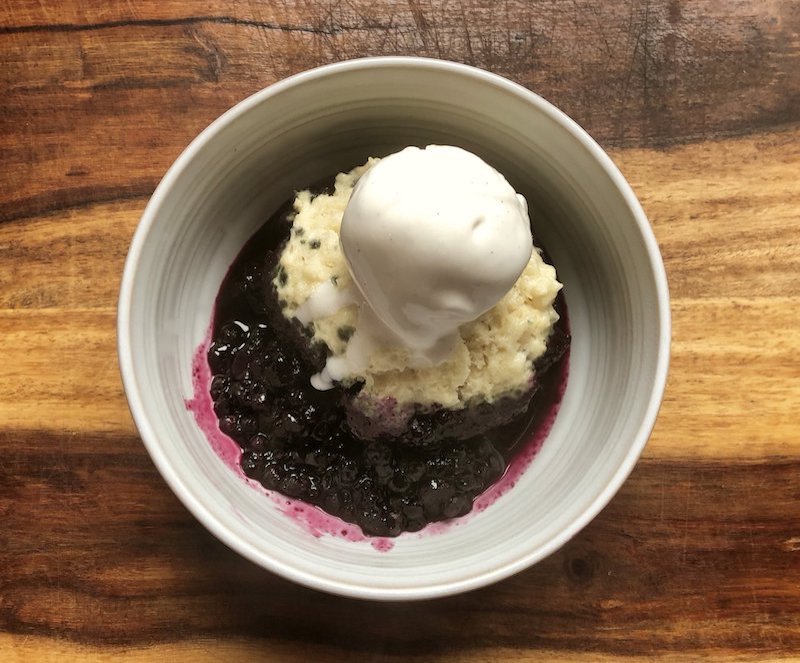 7. East Coast Blueberry Grunt by Saraha's Balanced Life
Too hot to even think about turning on the oven? A grunt is your new go-to. The dessert is simmered and steamed over the stovetop, procuring its namesake sound effect as the fruit bubbles and grunts below the sweet, dumpling-like topping. It's simple to throw together and hard to fail. We cannot stress enough to let this dessert cool before digging in. The filling is literally boiling. Save your taste buds.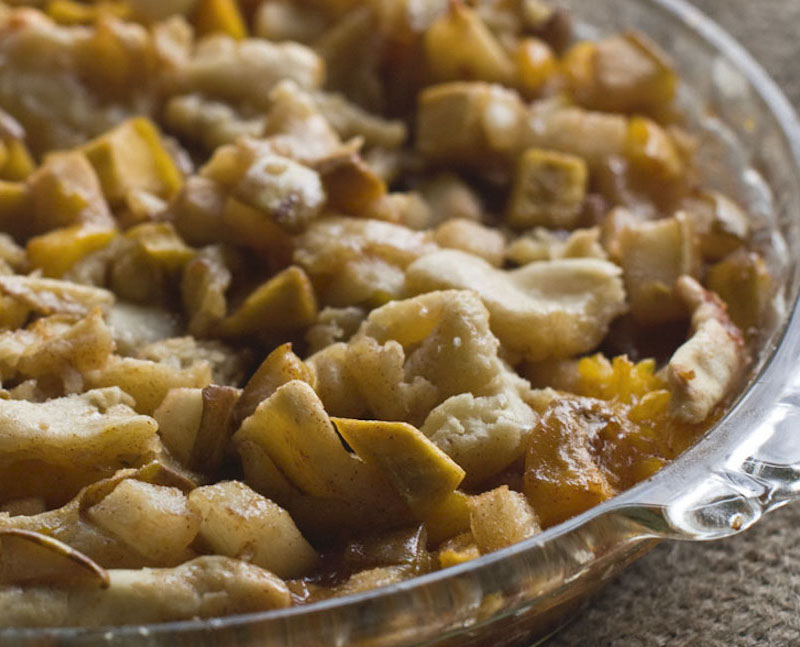 8. Howdy Pandowdy by Isa Chandra Moskowitz
Think of this bake as the cobbler's attention-seeking younger sibling. You can't just pop it in the oven and let it bake—you have to push the crust into the filling mid-bake. The entire process involves rolling a pie or biscuit dough onto a sweetened fruit mixture, placing it in the oven, then embracing any pent-up aggression by slashing the crust to allow the fruit juices to bubble over the haphazardly made vents. While not the most presentable dessert (again, you have permission to use the word "rustic"), it definitely has its appeal in terms of its unique texture and un-fussy presentation.
Tanya Flink is a Digital Editor at VegNews as well as a writer and runner living in Orange County, CA.