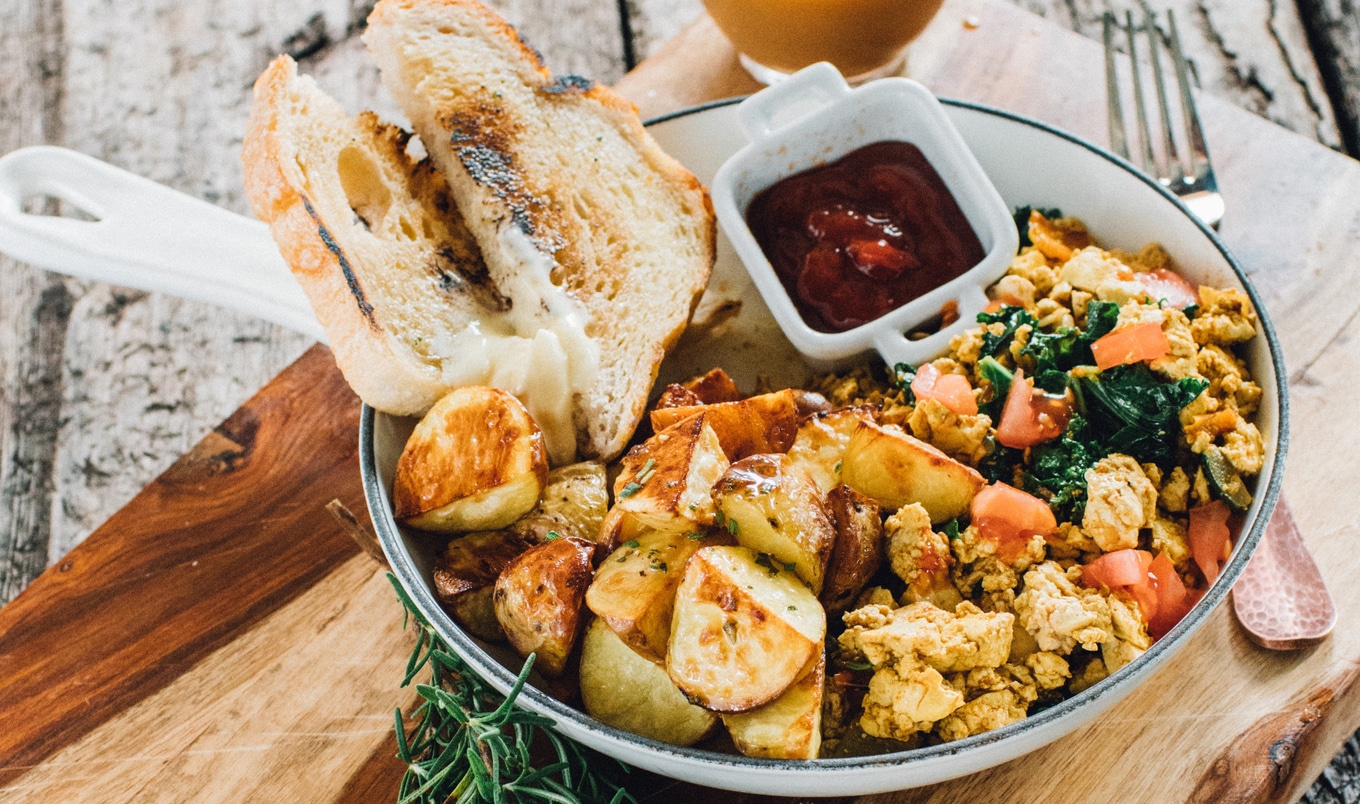 Serve with roasted potatoes and toast slathered in vegan butter and jam for the ultimate, comforting start to the day.
December 28, 2021
The warming spices in the curry powder give this protein-packed scramble from Hollan Hawaii's Good Food Gratitude cookbook a bright pop of flavor. Our tip? Wrap it all up in a flour tortilla for a delicious breakfast burrito!
What you need:
1 tablespoon olive oil
¼ onion, diced
½ red bell pepper, diced
½ cup diced zucchini
½ bunch kale, stemmed and chopped
24 ounces extra-firm tofu
1 teaspoon curry powder
2 tablespoons tamari
⅛ teaspoon salt
⅛ teaspoon black pepper
What you do:
In a skillet over medium heat, warm oil and add onion, bell pepper, and zucchini, cook for five minutes stirring occasionally.
Into a small bowl, crumble tofu. Add tofu and kale to skillet and reduce heat to medium-low, cooking for 5 minutes. Once all liquid evaporates, add curry powder and tamari, and cook for 1 minute. Season with salt and pepper, and serve.