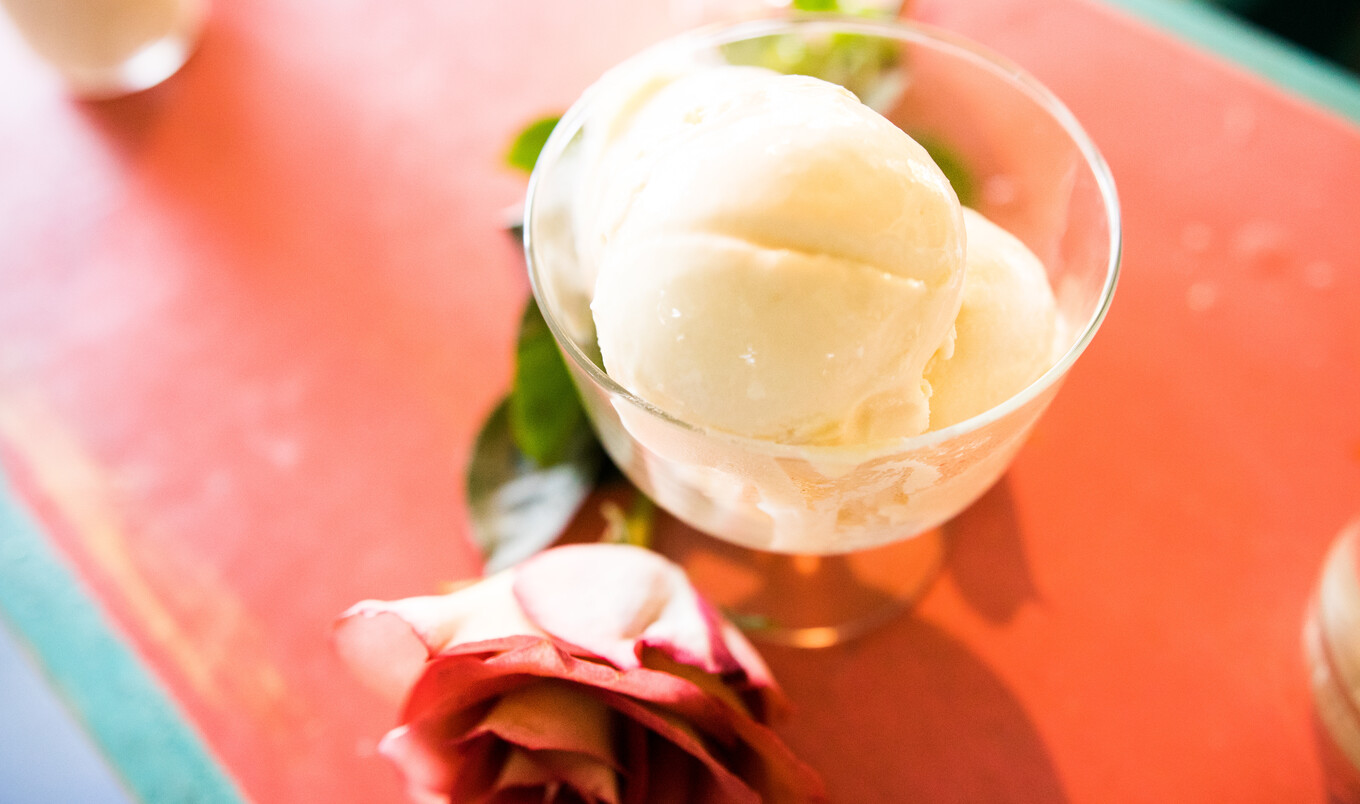 This three-ingredient ice cream is super easy to make and is very versatile, so add in your favorite mix-ins.
August 20, 2020
Mangos are truly a wonder fruit. What else tastes so juicy-sweet while also lowering cholesterol, improving eye health, and boosting your immune system? Make them even better by transforming them into a creamy, simple, frozen treat from food blogger Hollan Hawaii, (and try flavor boosts like strawberry purée, basil, or lime zest).
What you need:
2 (13.5-ounce) cans coconut milk, cold (refrigerated for at least 3 hours)
¾ cup sugar
1½ cups cold fresh or frozen mango
What you do:
Into a blender, add all ingredients and blend until smooth. Pour into ice cream maker and follow manufacturer's instructions. Scoop and enjoy.
Photo credit: Hollan Hawaii