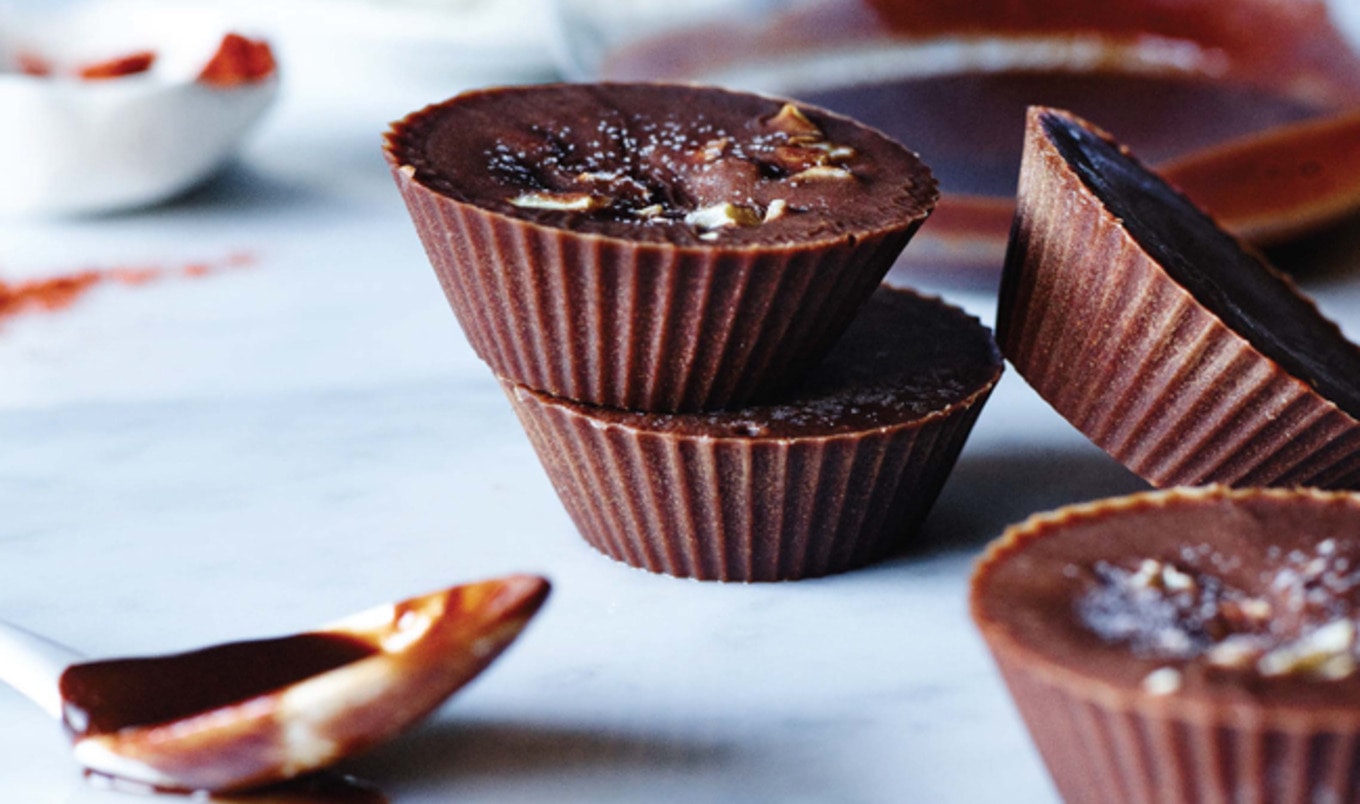 Peanut butter cups get a healthful, plant-based makeover thanks to superfood ingredients.
July 8, 2023
Not often can we give in to the awesome temptation for chocolate and feel good about it afterward. But thanks to these detoxifying, low-carb cups from Tess Masters' The Perfect Blend: 100 Blender Recipes to Energize and Revitalize, we're gobbling guilt-free. Blood sugar-regulating and heart-healthy coconut oil lends to a silky, dreamy texture, antioxidant-rich cacao helps to cleanse even more, and rich, smooth almond butter packs a wallop of protein. Get creative and add cayenne, crushed nuts, or spirulina to up the health-boosting properties of these mighty chocolate treats.

What you need:
½ cup coconut oil
¼ cup cacao powder or unsweetened cocoa powder
¼ cup raw almond butter
2 tablespoons maple syrup
¼ teaspoon salt
What you do:
1. Into a blender, place all ingredients. Blend on high for 10 to 20 seconds, until well combined.
2. Transfer mixture to a liquid measuring cup. Pour into small silicone candy molds or tiny paper baking cups set out on a tray. Chill in the freezer for 20 to 30 minutes, until solidified.
3. Gently release chocolates from molds and transfer to a container. Store well-sealed in the refrigerator or freezer, and serve chilled.

For more recipes like this, check out: