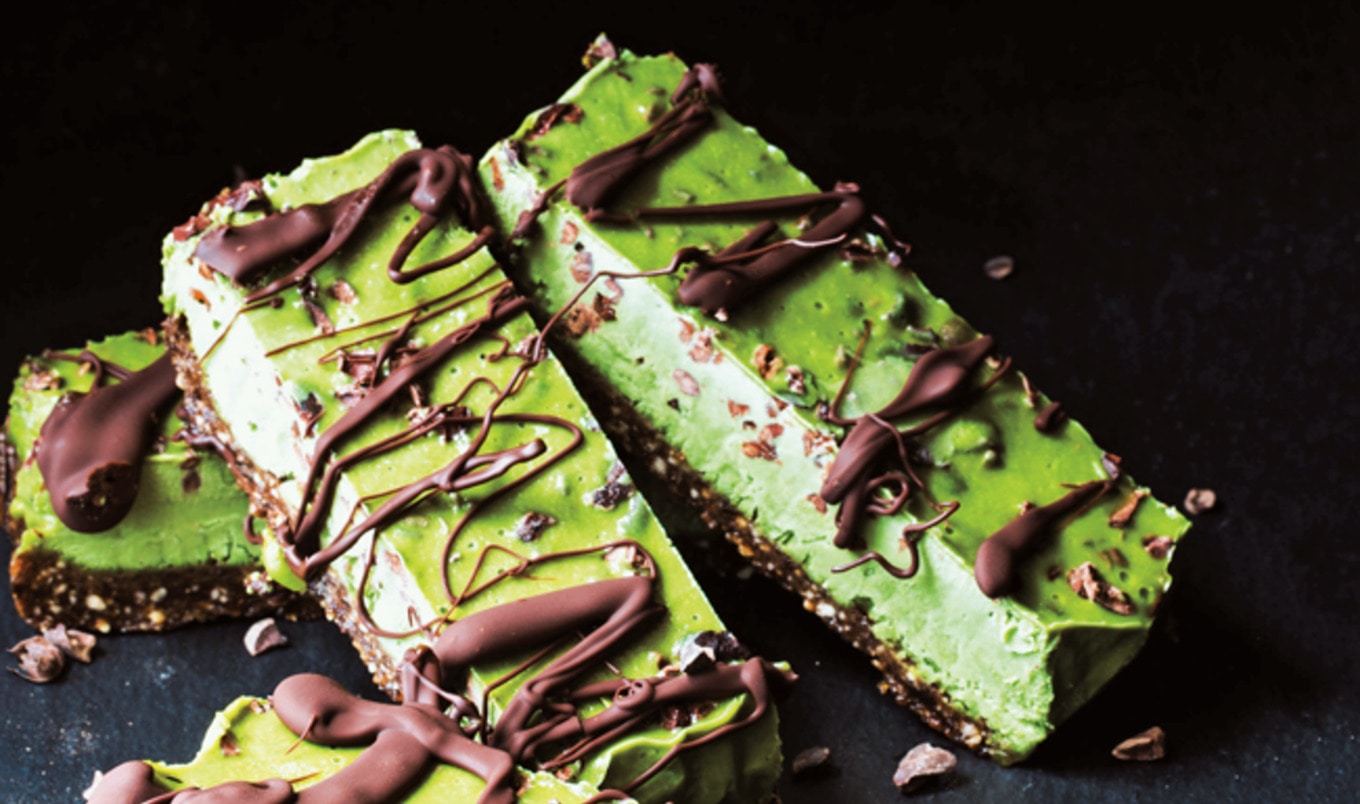 These filling, two-step vegan bars will give your body a burst of energy, and your taste buds a thrill.
January 14, 2022
Drizzled with dark chocolate and with a cacao nib-studded, creamy cashew base, you'd think these delectable, energy-packed bars, from Maya Sozer's Power Vegan Meals, were a dessert!
What you need:
For the crust:
½ cup roasted hazelnuts
¾ cup raisins
Pinch of salt
For the matcha filling:
1 teaspoon matcha powder
½ cup almond milk
1 cup raw cashews
2 tablespoon to 1⁄4 cup pure maple syrup
2 tablespoon freshly squeezed lemon juice
¼ cup cacao nibs
2 ounces vegan dark chocolate, melted
What you do:
1. For the crust, into a food processor, combine all ingredients and process until a sticky consistency is reached but doesn't turn into a dough; make sure to leave some texture. Line a 5 x 7-inch cake pan with parchment paper and spread crust mixture into an even layer. Place in freezer to chill for 20 minutes while preparing the filling.
2. For the matcha filling, into a high-speed blender, combine all ingredients except the cacao nibs and blend until smooth. Fold cacao nibs into mixture with a spoon and spread over chilled crust. Place in refrigerator to set overnight or for at least 4 hours. Once set, remove from refrigerator, drizzle with melted chocolate, and cut into bars.