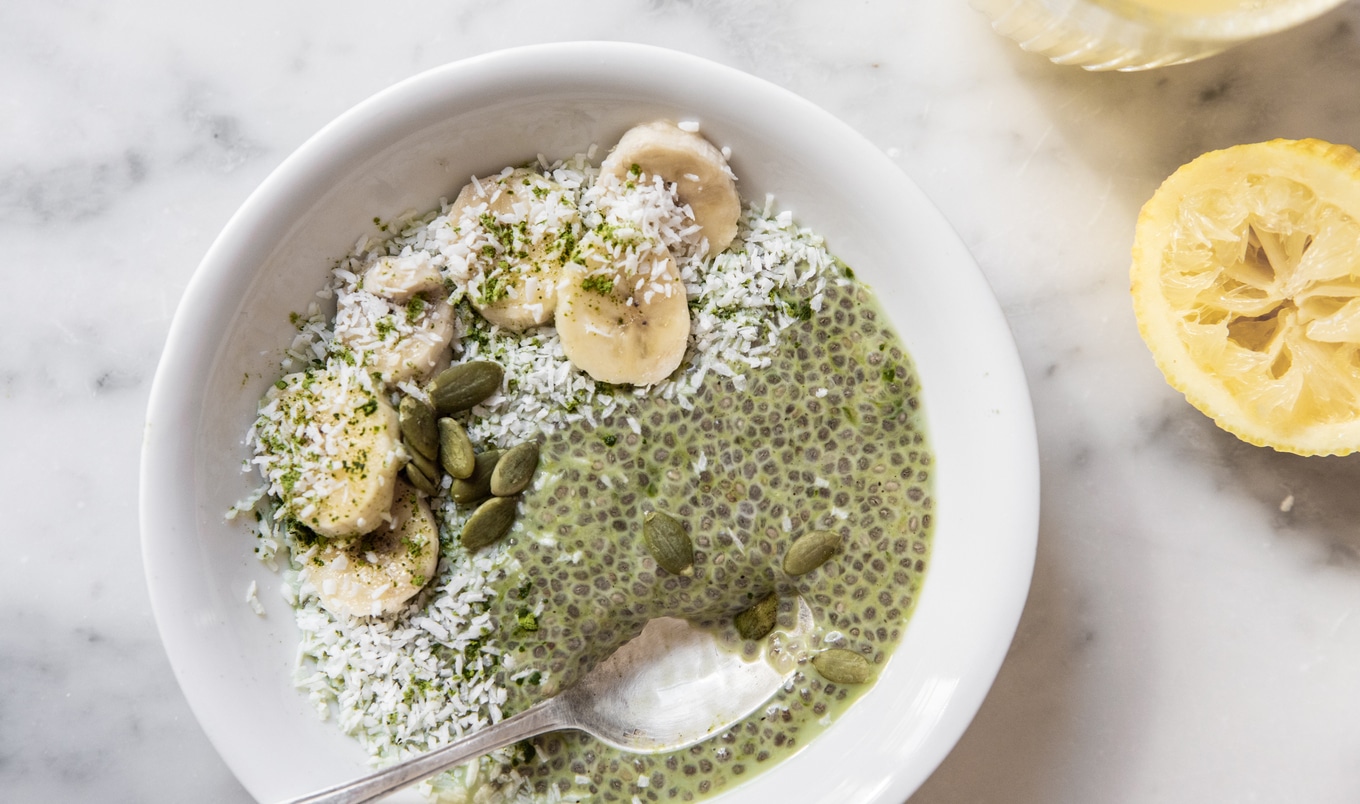 Switch up your breakfast game with this protein-packed, energizing chia pudding bowl.
November 11, 2021
A boost of natural caffeine from the earthy matcha and a touch of sweetness from maple syrup makes this minty green bowl from the Wild Recipes cookbook the perfect light meal or snack.
What you need:
½ cup chia seeds
1⅔ cups coconut milk
1 tablespoon matcha powder
½ teaspoon ground vanilla bean powder
2 tablespoons maple syrup
To Serve:
1 banana, peeled and sliced
2 tablespoons shredded coconut
1 tablespoon toasted pumpkin seeds
2 tablespoons date paste
What you do:
In a medium bowl, add chia seeds and coconut milk, and soak for at least 30 minutes, stirring occasionally to prevent mixture from becoming too thick. Add remaining ingredients and lightly stir everything together.
Serve in individual bowls topped with banana slices, coconut, and toasted pumpkin seeds. Add a spoonful of date paste to each bowl.