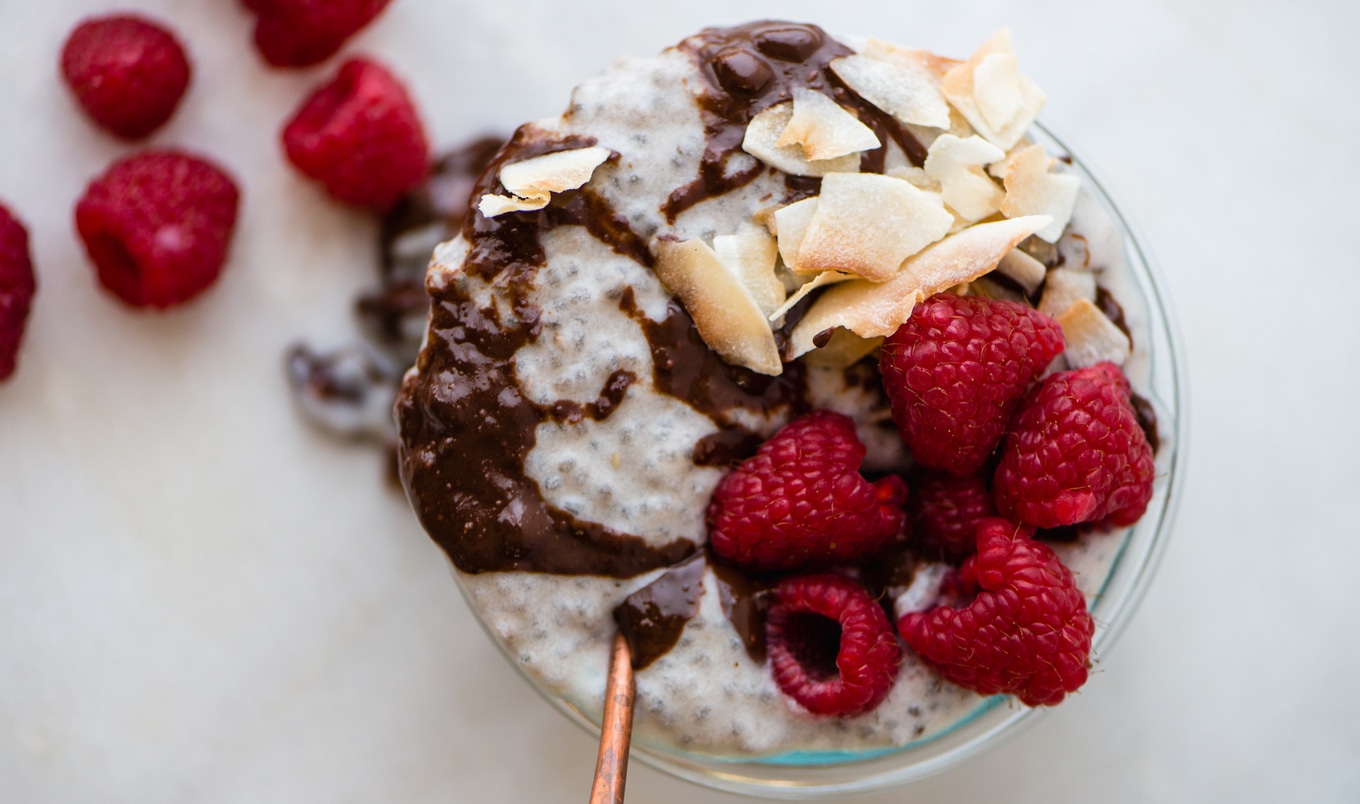 This chia pudding will satisfy your sweet tooth, while keeping a sugar crash at bay with healthy seeds and nuts.
May 23, 2023
Basic chia puddings have nothing on the complex balance of bitter and sweet in this nutty recipe from the Smorgasbowl cookbook. Make the night before, and wake up to this nourishing, satiating breakfast that's ready to enjoy straight from the refrigerator.
What you need:
For the pudding:
5 tablespoons tahini
2 cups water
1 banana
1 tablespoon vanilla
3 pitted dates
¼ teaspoon salt
¾ cup chia seeds
For the peanut butter chocolate sauce:
½ cup peanut butter
½ cup vegan chocolate chips
For garnish:
Unsweetened coconut flakes
Strawberries, raspberries, blueberries and/or blackberries
What you do:
Into a high-speed blender, add tahini, water, banana, vanilla, dates, and salt and blend on high until very smooth, about 30 seconds.
Into a jar with a lid, pour mixture and add chia seeds. Screw lid on tightly and shake. Place in refrigerator and let chia seeds expand for at least 4 hours, shaking once or twice to redistribute seeds.
In a small saucepan, combine peanut butter and chocolate chips. Place over medium-low heat and stir until chocolate is melted and mixture is fully combined. Remove from heat and set aside.
To serve, into 4 small serving bowls divide chia pudding evenly and top with chocolate peanut butter sauce. Garnish with a sprinkle of coconut flakes and a handful of berries.
For more recipes like this, check out: