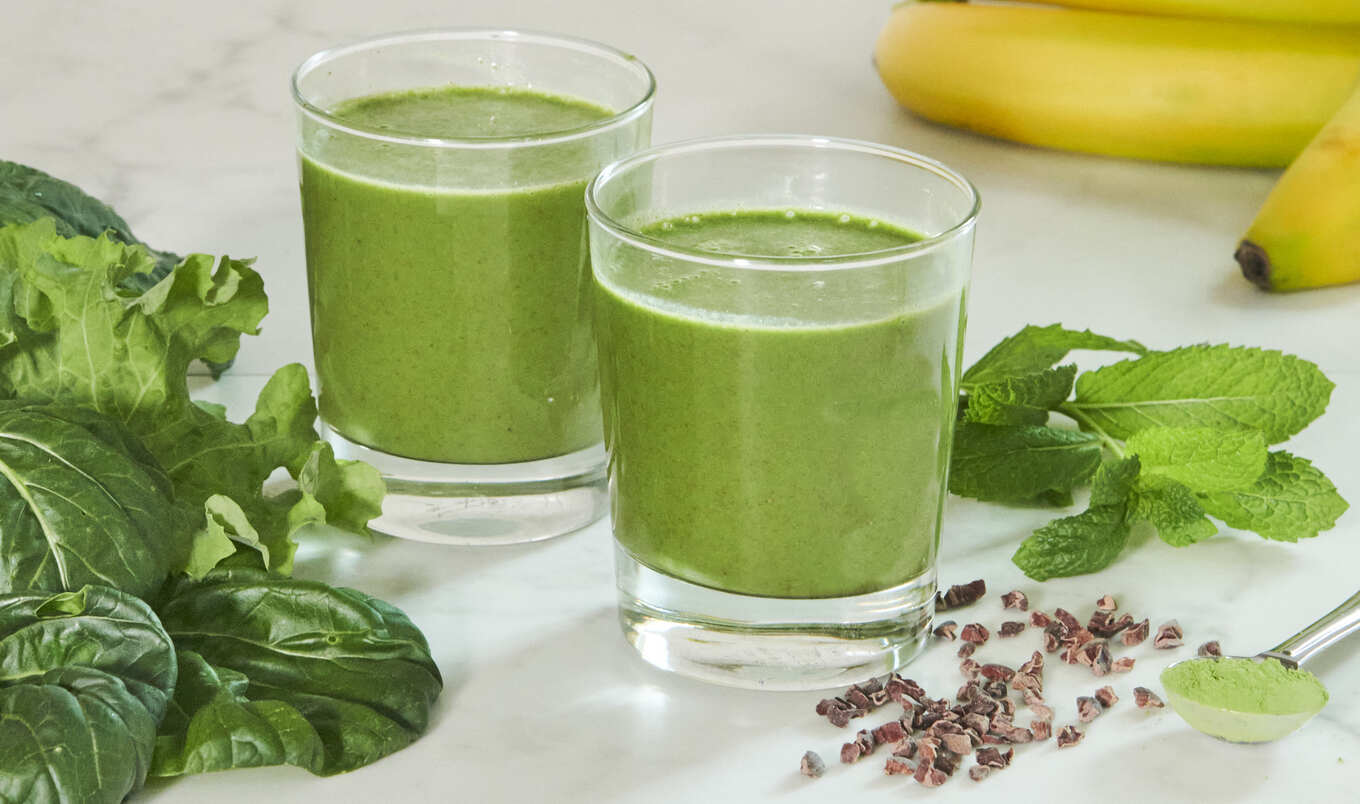 Fresh mint and earthy matcha create a creamy beverage that's both refreshing and energizing.
June 18, 2021
Pack in your greens with this kale-rich green smoothie recipe from Matt James, the former star of the hit series The Bachelor. Add a touch of cacao powder or swap in frozen cherries for a tasty switch up.
What you need:
1 cup almond milk
1 cup frozen banana slices
1 cup kale, destemmed
6 mint leaves
1 tablespoon cacao nibs
1 teaspoon matcha powder
1 teaspoon vanilla extract
What you do:
1. Into a high-speed blender, add all ingredients and blend until smooth. Pour into a glass and enjoy.