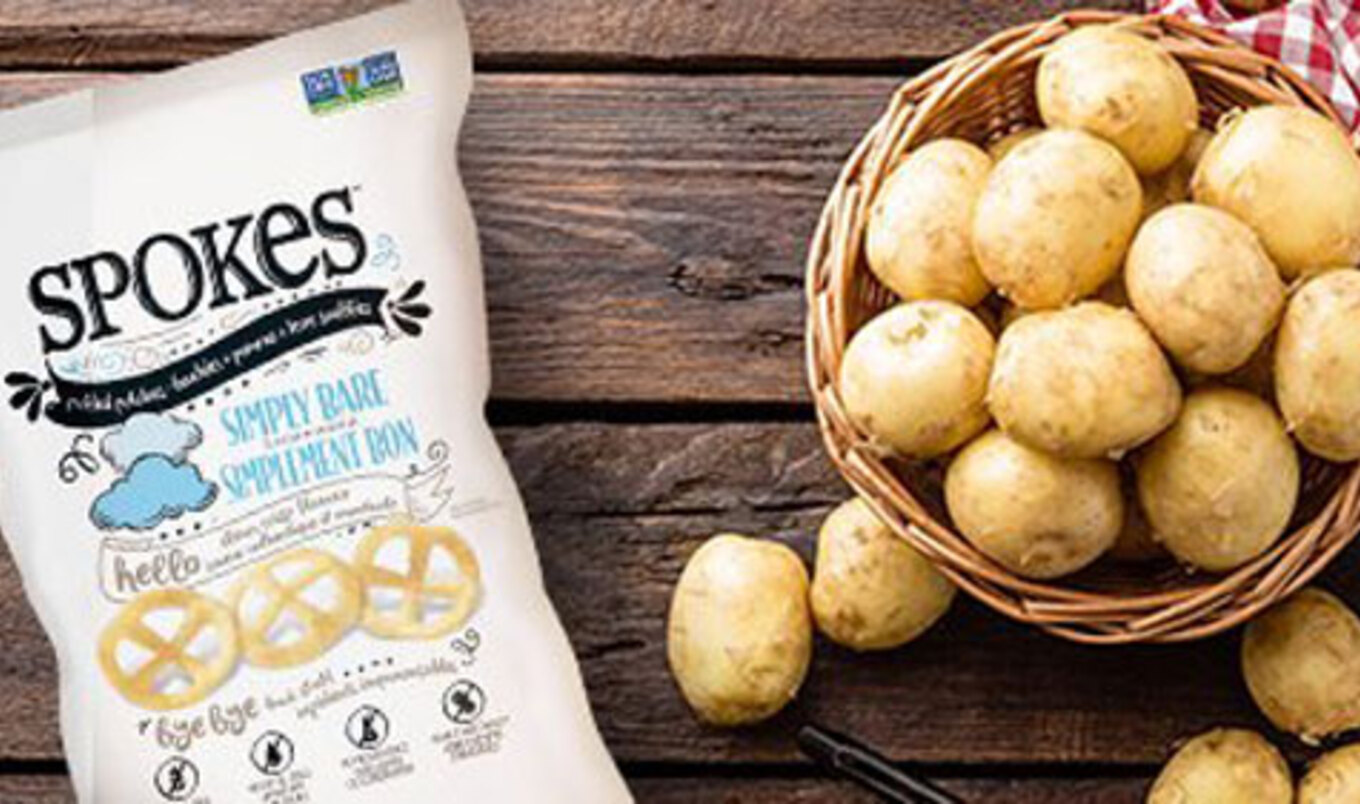 The Great White North is slated to become a vegan haven thanks to SPREAD'EM Kitchen Co. cream cheese, Earth's Own oat milk, and Gusta grating blocks.
September 24, 2017
---
In case you hadn't noticed, the global demand for vegan products is increasing like never before. One such country where plant-based foods has seen a marked spike is Canada. America's northern neighbor hosted a trade show last weekend called the Canadian Health Food Association (CHFA) East. The 100,000 square foot expo—which was held at the Toronto Convention Centre—wasn't open to the public, but we were able to get an invite, and what we found astonished us, as more than 850 retailers showcased new and innovative products, and, yes, many of them were vegan. Here are 10 of the Canadian-based foods we sampled that we think we'll soon be incorporating into our regular eating routines.
1. Cucumber & Garlic Cream Cheese by SPREAD'EM Kitchen Co.
This tzatziki-flavored fermented spread did not disappoint thanks to its tangy culture balanced by the refreshing flavors of cucumber, lemon, and parsley. Each flavor (Turmeric and Black Pepper, Jalapeño and Lemon, Chives and Garlic) of Vancouver-based SPREAD'EM Kitchen's line of cream-cheese-style spreads is an adventure, and judging by the simple ingredients lists, these spreads are as fresh and natural as what you would make at home.
2. Vegan Grating Blocks by Gusta
Montreal-based Gusta has advanced the vegan cheese movement with its solid-form grating blocks. Packaged much like a sausage, these cheeses are made with water, coconut oil, tapioca, pea protein, nutritional yeast, and spices, and melts when heated. The firm texture and the fact that it can be grated into shreds for pizza and pasta (or sliced for grilled cheese sandwiches) is awesome, and so is the Americano cheese launched just for Americans!
3. Oat Milk by Earth's Own
Oat milk-based beverages can be found almost anywhere in the United Kingdom, but this trend has yet to catch on in Canada. That's about to change thanks to Earth's Own (Canada's leading non-dairy beverage company), which is introducing SoFresh Oat Beverage. Made with 100-percent Canadian whole grain, gluten-free oats, this completely allergy-free beverage is available in Unsweetened Original and Unsweetened Vanilla.
4. Salad Dressings by Michelle's RawFoodz
Many vegans prefer homemade salad dressings because they don't always trust the long ingredients lists on store-bought brands, but Michelle's RawFoodz's line of organic, raw, and vegan salad dressings might have you rethinking that belief. In fact, with seven incredible flavors from which to choose (including Greek, Ranch, Caesar, and French) and a handful of new sauces hitting store shelves soon, we might never have to make our own dressings again.
5. Sprouted Protein Powder by Iron Vegan
This new brand appeals to the vegan athlete who lifts iron (hence the name). The powder contains 17 grams of protein derived from sprouted brown rice, quinoa, amaranth, millet, and pumpkin seeds, and has an exceptionally smooth, delicious flavor and creamy texture—especially when mixed with non-dairy milk. Our advice? Drink this when you're thirsty because you're going to want seconds.
6. Artisan Vegan Burgers by Vegetarian Gourmet
These newly launched vegan burgers are not trying to imitate meat. Instead, they boast chunky bits of fresh vegetables, spices, and herbs in three varieties: Quinoa and Chickpea, Lentil and Walnut, and Spicy Mexican Three Bean. Sure, veggie burgers have been around forever, but with these, it's all about getting back to basics.
7. Mango Habanero Air-Puffed Potato Snacks by Spokes
Even if you're not a fan of air-puffed foods, Spokes' mango habanero potato snacks will have you headed straight for the chip aisle at your local store. Sweet and spicy with a hint of habanero, these bags can be gone in a matter of minutes … as the kind woman working the booth pointed out.
8. Superfoods Chocolate Bark by Prana Organic
Montreal-based Prana Organic might be launching the best chocolate bark ever. The three "superbark" renditions—Maca Power, Chia Balance, and Matcha Magic—are bite-sized indulgences wrapped in fair-trade dark chocolate. It's like when super fuel meets fun, and you can't get better than that.
9. Hemp Heart Toppers by Manitoba Harvest
One of Canada's most beloved hemp brands is introducing Hemp Heart Toppers in sweet and savory flavors such as Coconut and Cocoa, Maple and Cinnamon, and Chipotle, Onion, and Garlic. The brand's new line of Toasted Hemp Seeds in Sriracha is also a super crunchy snack that packs a powerful punch.
10. Granola Bars by Taste of Nature
Taste of Nature has created an entire line of certified vegan oat bars (no honey!) in flavors such as Key Lime Pie, Chocolate Pecan Brownie, Pomegranate, and Oatmeal Cookie. Sounds like it's time to make room in our purses and bags for these handy, on-the-go treats.
Nicole Axworthy is a writer and editor who never gets tired of taste-testing her way through a food expo.