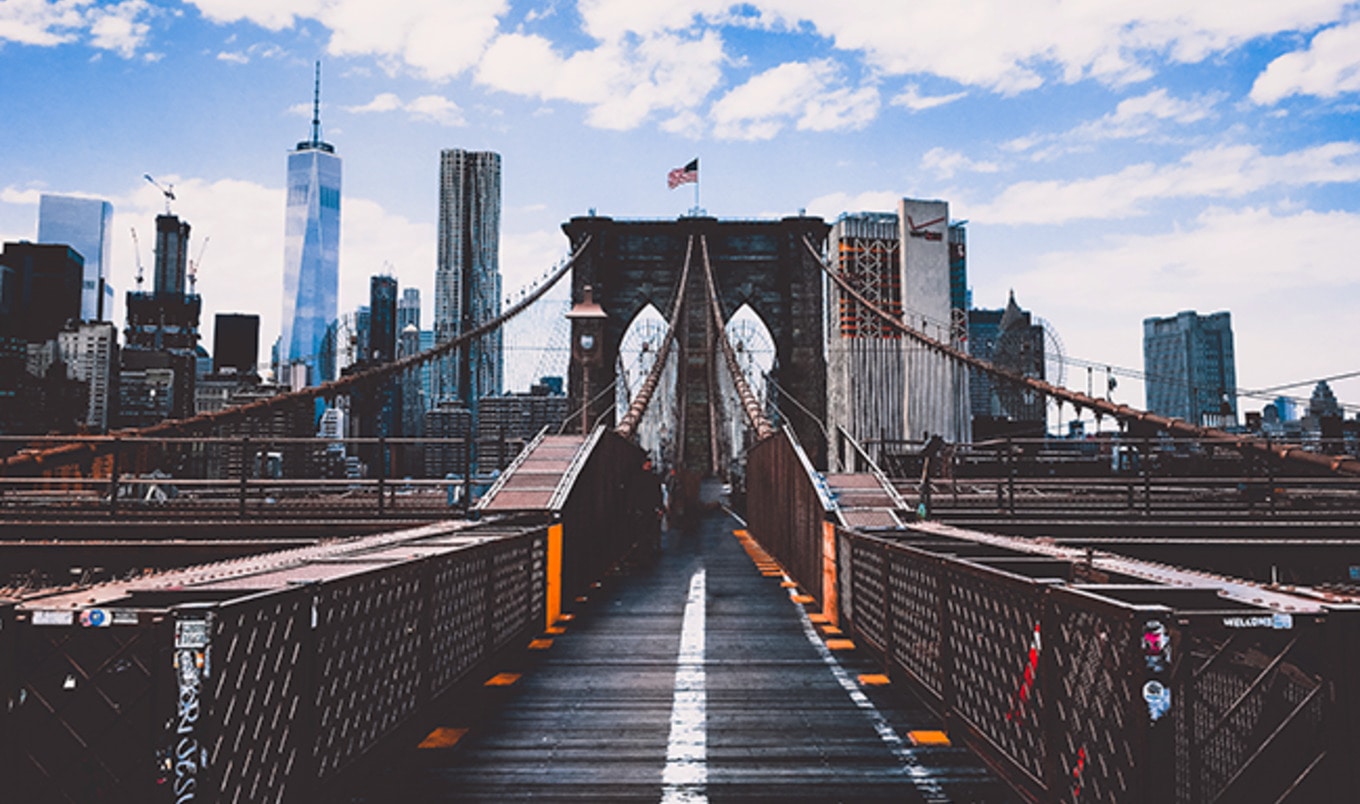 The Big Apple and its surrounding communities is redefining Thanksgiving with a cruelty-free twist.
November 17, 2017
---
For many vegans, the mere thought of Thanksgiving can trigger stress, as we start to think of alternatives to the ubiquitous non-vegan meal. However, not only is there an abundance of animal-friendly options for Thanksgiving but many vegan groups and organizations host celebrations that embrace animals while bringing compassionate people together for the holiday. Nowhere in the world is this more prevalent than New York City, where an array of vegan Thanksgiving-time events celebrates a cruelty-free lifestyle. Here are six of our favorites where the faux turkey and cranberry sauce will be in abundance.

1. Thanksgiving Day Dinner (Rhinebeck, NY)
Hosted by Hudson Valley Vegans, this all-vegan Thanksgiving-day meal is situated in the beautiful Hudson Valley (driving distance from New York City). Held at the Rhinebeck Reformed Church, the annual gathering offers vegan appetizers and beverages, with guests contributing their own favorite vegan holiday dishes for an abundant, cruelty-free meal to share with new compassionate friends. The literal icing on the cake is the vegan dessert competition that awards prizes. To enter, simply bring your best homemade vegan dessert.
2. Thanksgiving dinner at the Candle restaurants (NYC)
Candle Café West and Candle 79 are renowned for serving fine vegan organic food. Favorites among New York City vegans, the restaurants' delicious food and positive vibes also known to inspire many non-vegans to try plant-based living. If you're seeking a compassionate Thanksgiving celebration without spending hours cooking in your kitchen, both establishments are offering multi-course holiday meals to enjoy in the delicious ambience of the restaurants (or to bring home to serve at your own dinner table). Offerings include roasted butternut squash soup (with pumpkin seeds), spinach-vegetable ravioli, cabernet-seared seitan, wild rice and cornbread stuffing, cranberry-apple cobbler, and sweet potato pie. Be sure to make a reservation, as these two popular spots are sure to fill up for the holiday.
3. NYC Tofurky Trot 2017 (NYC)
Tofurky Trots have been a Thanksgiving tradition in other parts of the country, but never before has the event—which features a 5K run (or walk)—been held in NYC. On Sunday, New Yorkers who want to celebrate compassionate living and good health can sign up for Tofurky's event on Randall's Island. The NYC Trot supports My Dog is My Home, a nonprofit organization that provides shelter for homeless people that allows its guests to stay with their companion animals. Tofurky has long been a vegan Thanksgiving staple, and participating in a Trot is a wonderful way to celebrate the rise of the cruelty-free holiday.
4. Expressing Gratitude Through Poetry & Dance (Brooklyn)
Since 2011, Cynthia King Dance Studio in Brooklyn has been hosting a child-friendly Thanksgiving-time event that honors animals through poetry and dance (I have participated in all of these joy-filled celebrations, reading poems from a children's book I wrote called Our Farm: By the Animals of Farm Sanctuary). Sunday's event, which gives thanks for the animals, will also feature celebrated singer-songwriter Michael Harren (creator of The Animal Show) performing live music. King, who is a long-time animal activist and founder of Cynthia King Vegan Ballet Slippers, is offering special recognition for participants who pledge to keep turkeys off of their plates this Thanksgiving.
5. Finding sanctuary this Thanksgiving (Hudson Valley)
Accessible by train, bus, or car from New York City, the Hudson Valley is home to three farmed-animal sanctuaries that are hosting a variety of Thanksgiving events. First, Safe Haven Farm Sanctuary (located in Poughquag) hosts the Thanksgiving Celebration for the Turkeys, which introduces visitors to the sanctuary residents and offers delicious vegan food. Next, Catskill Animal Sanctuary puts an interactive twist on the Thanksgiving holiday with Chef Linda's Thanksgiving Feast (gluten-free), which offers a group cooking class, a meal, and a private visit with the sanctuary's turkeys. For those looking for a celebratory sit-down banquet, Woodstock Farm Sanctuary offers its annual ThanksLiving gala, which this year honors vegan journalist Jane Velez-Mitchell of Jane UnChained.
6. NYC Vegetarian and Vegan Meetup Thanksgiving day lunches
The NYC Vegetarian and Vegan Meetup group's Thanksgiving events are so popular that this year sees two separate lunches at Go Zen and Red Bamboo restaurants. For those of us who might not have local friends or family with whom to spend the holiday, the lunches are perfect for meeting like-minded vegans. These restaurants are affordable, and by dining among so many fellow vegans, guests will have an abundant, loving, and compassionate Thanksgiving.
Maya Gottfried is the author of Vegan Love: Dating and Partnering for the Cruelty-Free Gal and Our Farm: By the Animals of Farm Sanctuary.