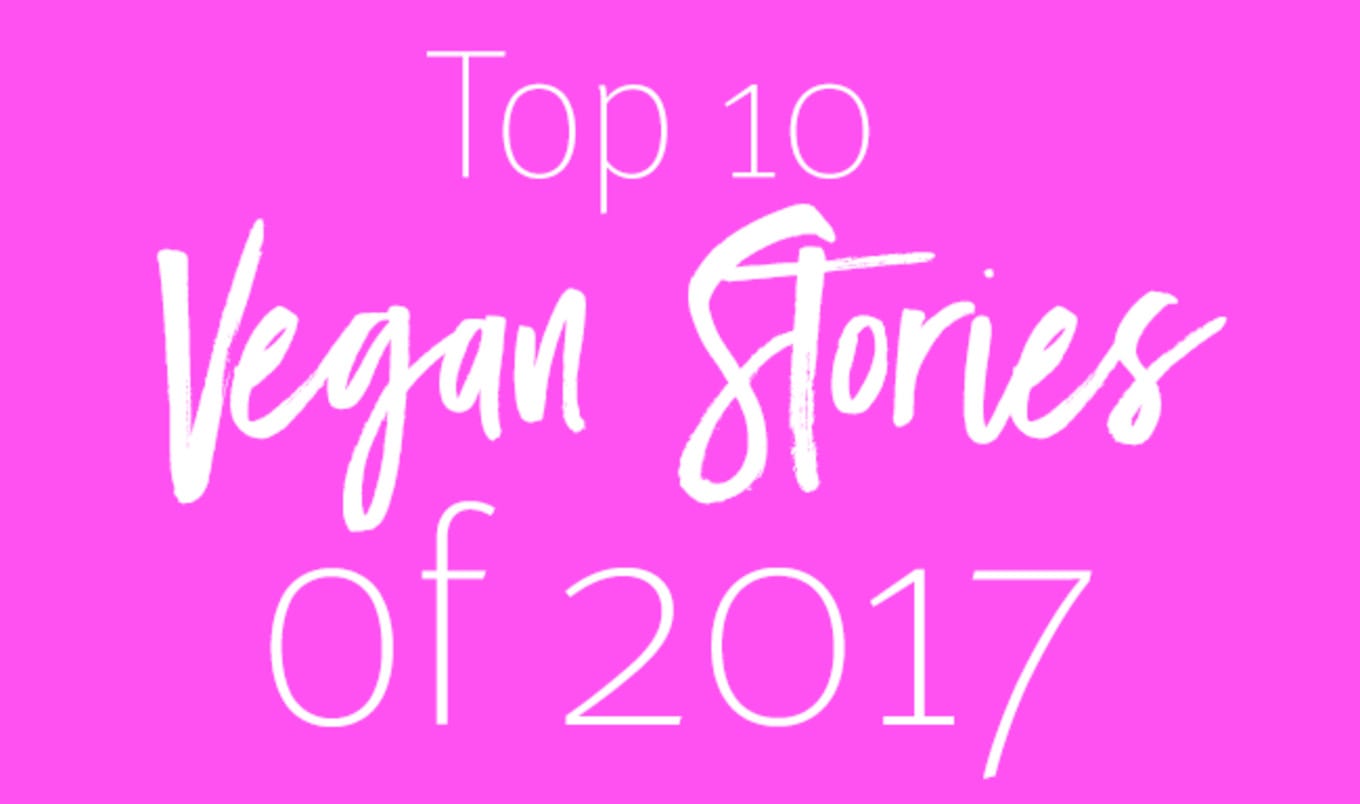 Want to know the hottest vegan lifestyle stories of 2017? Here are your top 10 favorite reads of the year.
December 10, 2017
---
Whether it was the top vegan finds at Costco or our countdown of the best-ever vegan cities in America, VegNews readers couldn't get enough of veganism—all facets of it—in 2017. In honor of the vegan lifestyle becoming more popular than ever this year, we've compiled a list of the 10 most-read features on VegNews.com so we can look back at all that's been accomplished, and look forward to even more to come in 2018.

1. 11 Stellar Vegan Jackfruit Recipes
From tuna melts to mint smoothies, there's almost nothing jackfruit can't do—and these 11 mouthwatering recipes prove it.
2. 15 Vegan Things at Costco You Need to Try Now
Who knew the big-box store was such a haven for plant-based products? Sixty-four-ounce tubs of avocado hummus, we're coming for you.
3. Top 10 Vegan Cities in America
It's Portland vs. New York City vs. Los Angeles for our top spot—which city took the crown in this hotly anticipated feature? Click to find out.
4. 6 Tips for Losing Weight on a Vegan Diet
We love our vegan cupcakes, but when we want to shed a few pounds and feel better, we're turning to these easy tips to help get us to our goal.
5. 20 Vegan Things at Target That Will Revolutionize Your Pantry
Ice cream! Burritos! Caramel! Coffee creamers! Popcorn! Be right back, we're going on a Target run.
6. The Three-Day Detox Plan Anyone Can Do
When we want a reboot (after perhaps too much ice cream, burritos, caramel, etc.), this simple, less-than-half-a-week plan always has us feeling cleansed and ready to take on the day.
7. 10 (Mouthwatering) Vegan Frappuccinos at Starbucks
Thanks to a slew of non-dairy milk options, frosty favorites (including the classic Caramel Frappuccino) can be totally veganized. Happy sipping!
8. Vegan Baking Substitution Guide
VegNews readers had their ovens on overdrive in 2017, as our ultimate how-to guide on cruelty-free baking swaps was a top-clicked piece this year.
9. 13 New Vegan Holiday Products at Trader Joe's You Need to Snag Before They Disappear
Our guide to next-level, seasonal TJ finds isn't even a month old, but vegans want their almond nog and coconut whipped cream, so we're not surprised by how popular this story was.
10. 4 Mistakes Vegans Make About Their Health
An animal-free, whole foods-based diet works wonders for your health, but it's not a magic bullet. Be mindful of these four misconceptions, as reported by the brilliant Joel Kahn, MD, otherwise known as "America's Healthy Heart Doctor."
Don't miss our list of Top 10 Vegan News Stories of 2017!