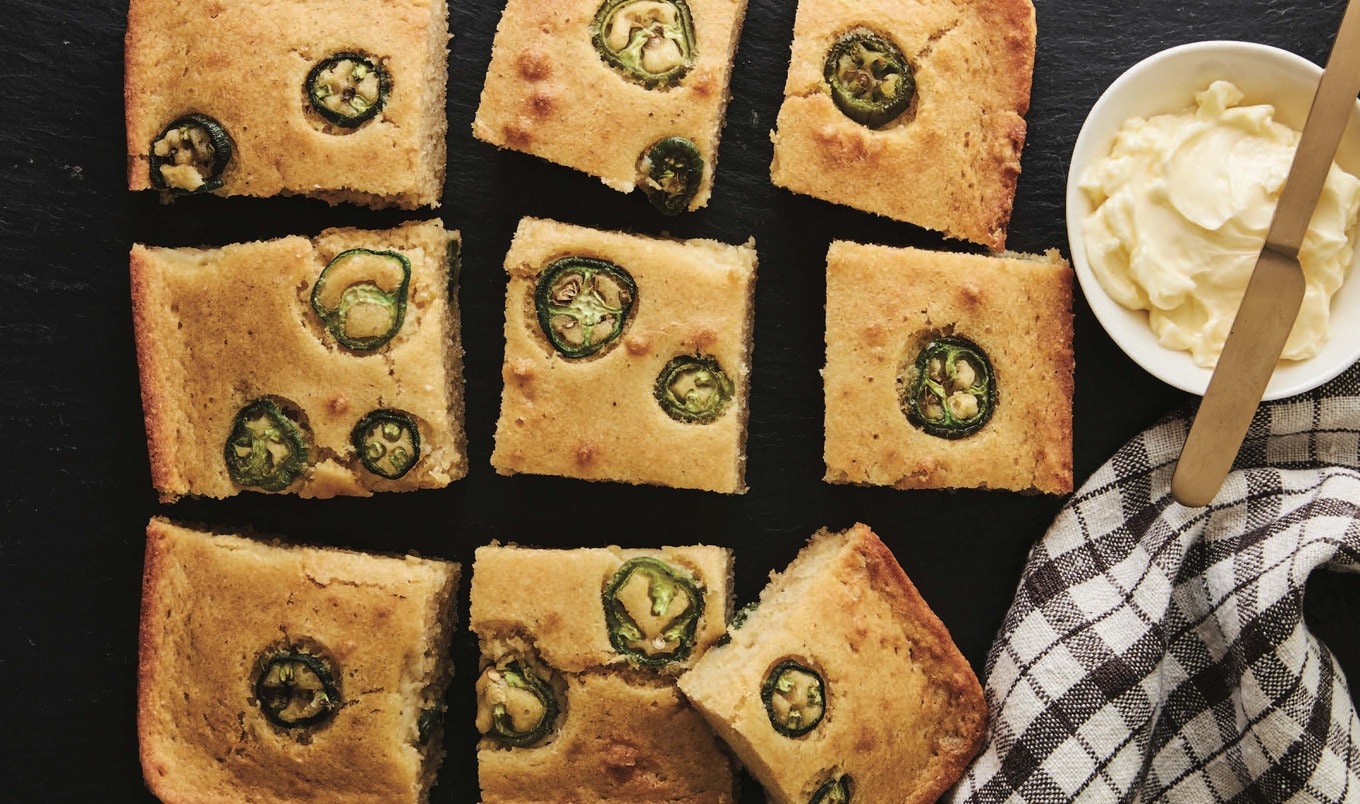 This buttery, maple-sweetened bread comes together in no time, and makes a perfect accompaniment to any stew or soup.
November 24, 2022
Whether you're serving this sweet, baked comfort food from the Easy Vegan Comfort Food cookbook alongside your favorite soup or as a snack drizzled with maple syrup, it always hits the spot. Prefer a more savory taste? Shredded vegan cheddar and sliced jalapeños will do the trick.
What you need:
1 cup all-purpose flour
¼ cup cornmeal
⅓ cup packed light brown sugar
1 tablespoon baking powder
½ teaspoon salt
4 tablespoons vegan butter, melted
1 cup unsweetened vegan milk
3 tablespoons maple syrup, plus more for serving
Vegan butter, for serving
What you do:
Preheat the oven to 400 degrees. Lightly grease an 8-inch square baking pan with cooking spray and set aside.
In a large bowl, combine flour, cornmeal, brown sugar, baking powder, and salt.
In a medium bowl, combine melted butter, milk, and maple syrup and stir until just combined. Pour milk mixture into flour mixture and stir until just combined.
Scrape batter into baking pan and bake for 20 to 22 minutes, until a knife inserted into center comes out clean. Let cool in pan on a wire rack for 5 to 10 minutes before serving with butter and maple syrup.