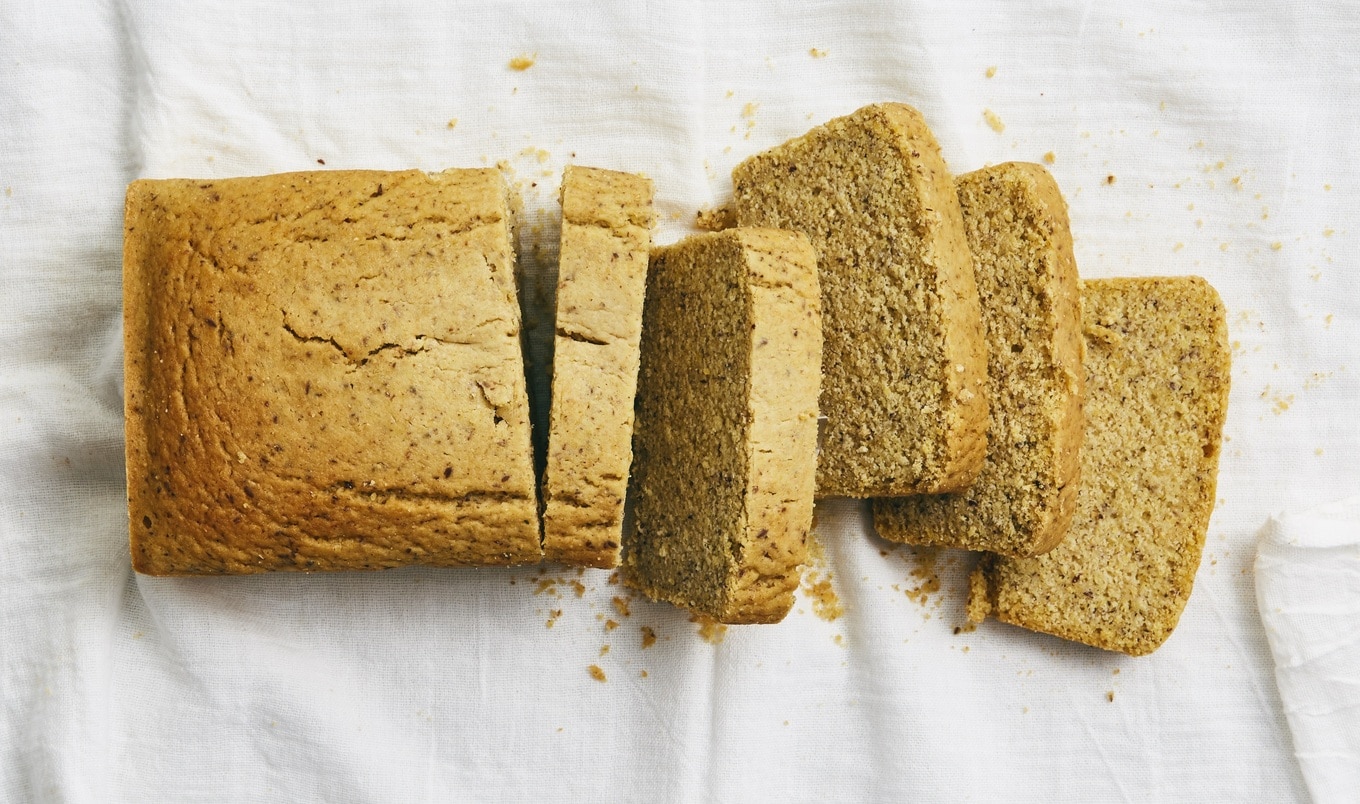 This cornbread is great for avocado toast or slathered with jam, or after a few days, makes perfect croutons.
May 4, 2020
The key to making cornbread croutons and stuffing is to bake it in a loaf pan like this recipe from the Show Up for Salad cookbook. The thin walls of the loaf pan will create a drier crust, resulting in the perfect consistency.
What you need:
2 cups yellow cornmeal
½ cup all-purpose flour
¼ cup sugar
1½ teaspoons baking powder
½ teaspoon baking soda
1 teaspoon salt
2 cups unsweetened almond milk
1 tablespoon apple cider vinegar
2 tablespoons ground flaxseeds
¼ cup melted refined coconut oil
What you do:
Preheat oven to 350 degrees and grease an 8½ x 4-inch loaf pan.
In a large mixing bowl, add cornmeal, flour, sugar, baking powder, baking soda, and salt, and stir.
In a small mixing bowl, whisk almond milk, apple cider vinegar, and flaxseeds. Set aside for 2 minutes to allow vinegar to curdle milk and flaxseeds to soak up liquid. Whisk in oil.
Form a well in center of dry ingredients and pour in wet ingredients. Using a rubber spatula, stir just enough to moisten dry ingredients (small lumps in batter are fine). Do not overmix.
Scoop batter into prepared pan and bake for 45 minutes. Insert a sharp knife into center of loaf and when knife emerges clean, it's done. If batter is still a little wet, bake for another 10 minutes. Remove from oven, let cool in pan for 10 minutes, then remove from pan and cool completely.