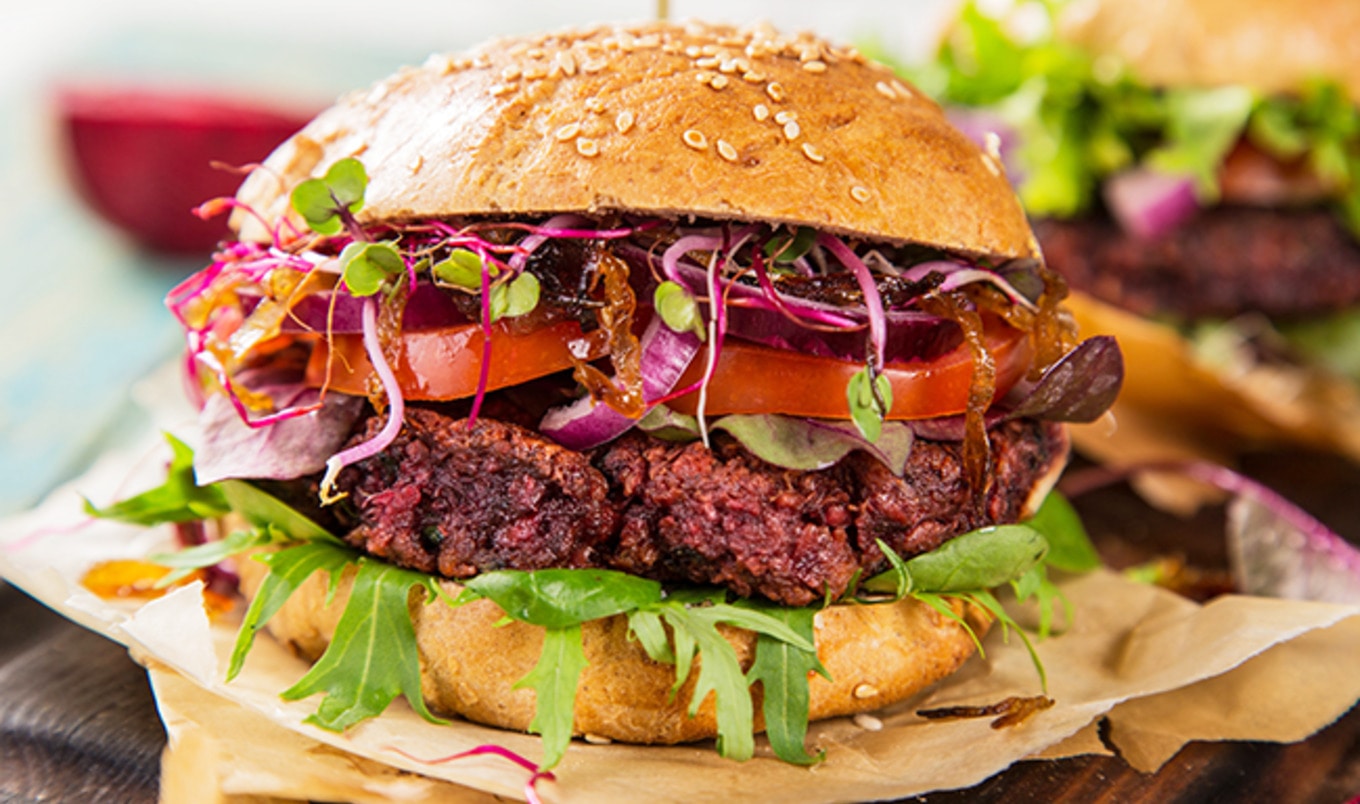 Dijon mustard, tamari, and Italian herbs give this hefty burger a big dose of flavor.
June 22, 2021
What you need:
2 teaspoons olive oil
1½ cups onion, diced
⅛ teaspoon sea salt
⅛ teaspoon ground black pepper
¾ cup red bell pepper, diced
3 cups cooked short-grain brown rice, divided
1 cup shelled hemp seeds
2 cloves garlic
2 tablespoons ketchup
1 tablespoon tamari
1 teaspoon Dijon mustard
1 teaspoon dried oregano
½ teaspoon dried thyme
½ teaspoon dried sage
¼ teaspoon sea salt
¼ cup white rice flour
2 tablespoons olive oil (for frying)
What you do:
1. In a skillet over medium heat, add 2 teaspoons oil, onions, salt, and pepper. Sauté for 3 to 4 minutes, then add bell pepper. Sauté for another 5 to 6 minutes, until onions are fully softened.
2. In a food processor, combine 2 cups cooked rice, hemp seeds, garlic, ketchup, tamari, mustard, oregano, thyme, sage, and salt. Add onion mixture and purée until fairly smooth, scraping down the sides of the bowl as needed. Transfer to another bowl and stir in remaining 1 cup rice. Refrigerate for at least 30 minutes to help firm.
3. Form 8 patties with your hands. Pour flour on a plate and lightly dredge both sides of each patty, shaking off any excess. In a frying pan on medium-high heat, heat remaining oil. Cook patties for 6 to 9 minutes on each side, or until golden brown.