In a city where barbecue joints and taco spots are as common as Starbucks in Seattle, Southern Roots Vegan Bakery is a San Antonio standout. Founded by San Antonio, TX natives Cara Pitts and her husband Marcus, this vegan bakery is a Black-owned, independent family business. VegNews spoke to Cara about the bakery's roots, how the business stayed afloat during the coronavirus pandemic, and most importantly, what's in the oven.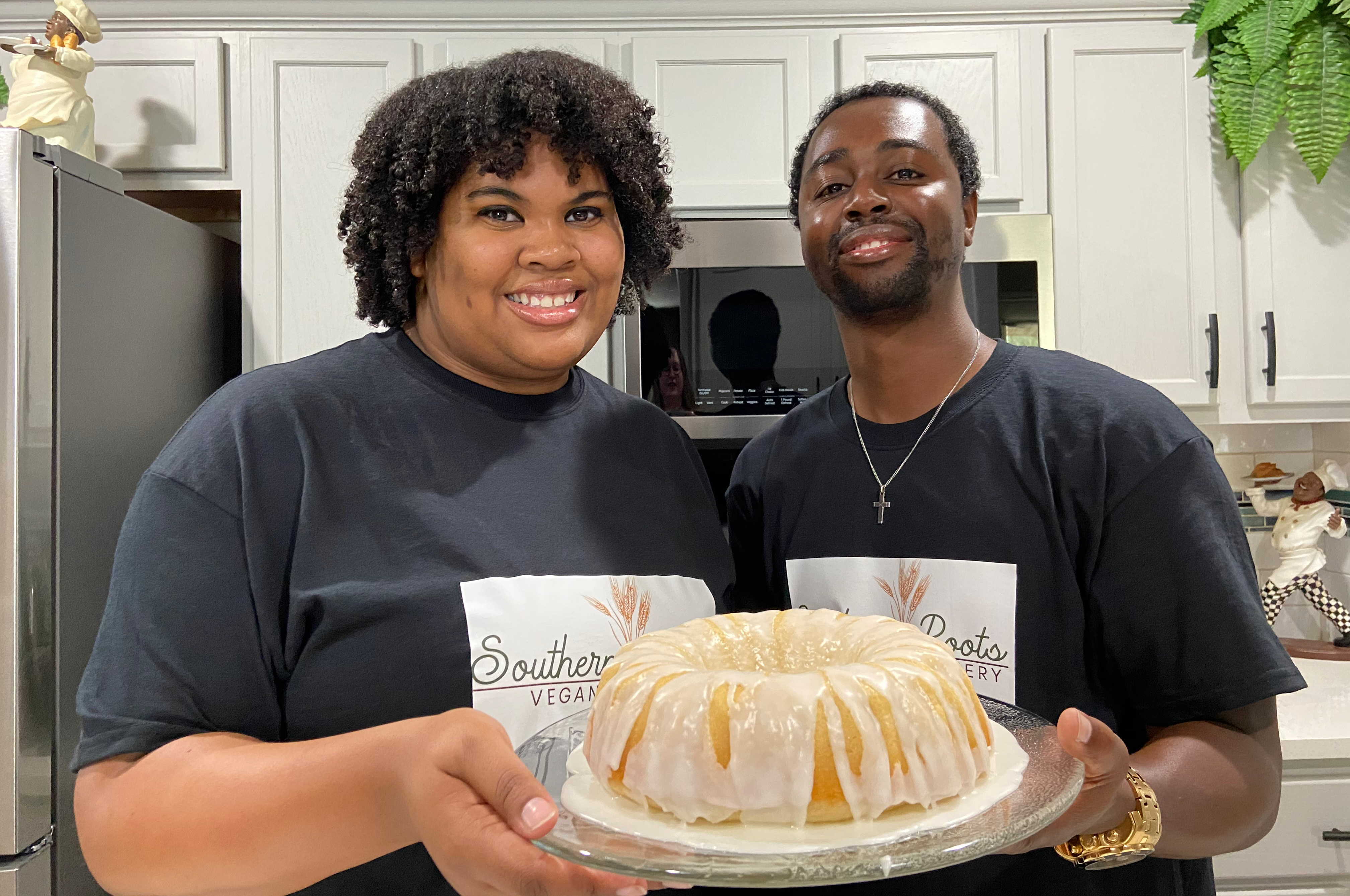 Southern Roots
A sweet vegan family
The Pitts haven't been vegan for all that long. Like so many, the duo decided to give the plant-based lifestyle a try after watching the 2017 documentary, What the Health. "We had absolutely no idea what to buy or where to go to get good food. I am an extremely picky eater so I couldn't find any desserts that I enjoyed that were vegan so I decided to make my own," Pitts explained. She obviously had a hidden talent for vegan baking because this innocent search for decent sweets led to the creation of Southern Roots Bakery. "It was a lot of trial and error, but after months of recipe testing and sharing with friends and family, we decided to officially launch [the business]," Pitts elaborated.
With her family in mind, the couple decided to exclude nuts from the bakery—right down to the plant milk. Pitts said, "We have a lot of people in our family with tree nut allergies, and we wanted to be a safe space for kids and adults to still enjoy desserts that didn't have any animal products." She uses soy milk in her baking in lieu of almond or any other nut-based alternative.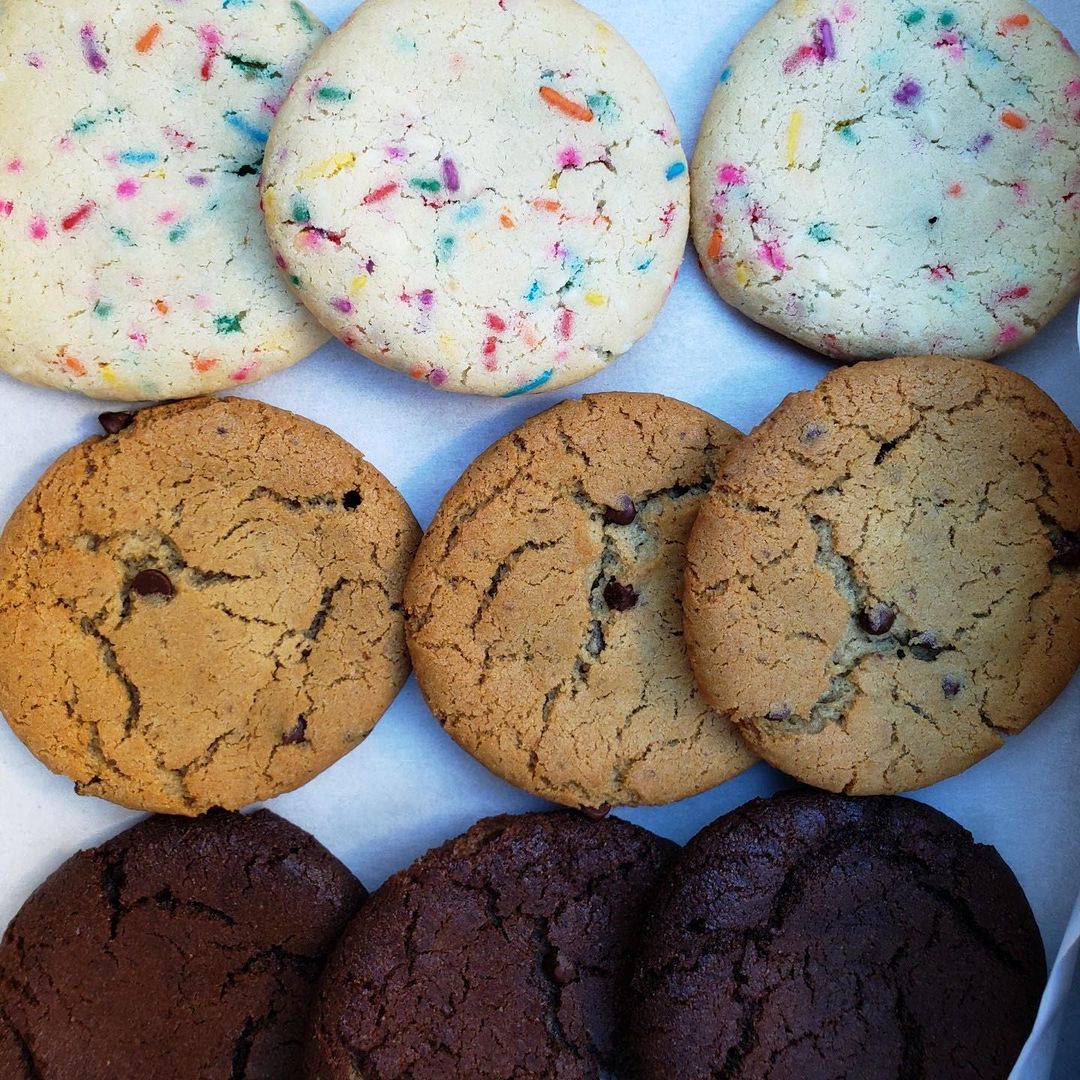 Southern Roots
The rise of the baked goods
If San Francisco is the market for start-up tech culture, community farmer's markets are the launching pad for independent food businesses. Similar to so many fantastic vegan ventures that now operate on a much larger scale, Southern Roots began selling its fabulous vegan treats at local San Antonio farmers' markets. Business quickly expanded to popping up at regular events and local vegan socials. Even during these humble beginnings, the Pitts donated their goodies to their church—All Nations Worship Assembly of San Antonio.
The bakery gained attention outside of its Texas roots after vegan influencer Tabitha Brown featured it on her "Very Good Mondays" social media segment. The actress raved about the red velvet doughnuts to her 2.5 million followers.
When the coronavirus pandemic hit, the Pitts pivoted to an online-only model. Like countless other businesses, the bakery was devastated by the immediate closures, but the virtual community helped it survive. Pitts exclaimed, "The support has been so heartwarming. We were blown away!" The company now ships its vegan goods nationwide.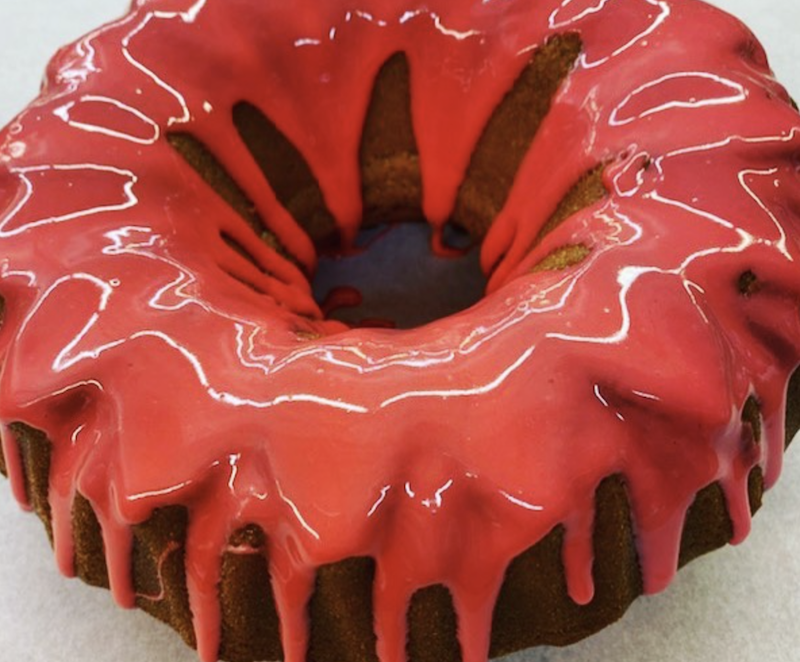 Southern Roots
Brownies, doughnuts, and cakes, oh my!
Everything Southern Roots makes is outstanding. The bakery excels at veganizing classic comfort desserts such as fudge brownies, cake-inspired doughnuts (à la red velvet and lemon drop), tender sugar cookies, and delightfully chewy chocolate chip cookies bursting with gobs of hand-chopped chocolate chunks.
While it's nearly impossible to choose a favorite, Pitts has a nostalgic tie toward her famous Mary Lee's Lemon Cake.
The best-selling treat gets its name from Pitts' grandmother. "The joy it brings to her face when I tell her people ordered the cake named after her makes all the late nights baking worth every second," Pitts gushed.
Baking in support of the movement
Pitts says Southern Roots saw a significant increase in business following the rush of the Black Lives Matter movement. The business was included in a viral social media post that listed Black-owned businesses in San Antonio, and once again, the community did not disappoint.
Pitts was overjoyed. "The support coming from the Black Lives Matter movement and people being intentional about supporting Black-owned businesses is great, because it is still hard as a business of color to get the same opportunities, support, and attention. We were a very small company of just myself and my husband and received thousands of orders almost overnight."
Understandably, Pitts wished that it didn't take a social movement to bring attention to her business, but she is appreciative of the increased sales all the same. She stated, "It is unfortunate the way we are gaining attention, but we are excited about being able to give back more to our community and to be able to employ more people. We are passionate about helping the youth and do so at our church. Now, we are looking at ways we can incorporate more opportunities to give back to the youth."
Although the coronavirus pandemic is still ongoing, Pitts remains grateful and optimistic about what the future holds. "It has been challenging, but when what you prayed for comes to fruition you have to step up to the plate. The way you feel when you eat plant-based is life-changing. Exciting things are happening!"
Katherine Stinson is a contributing writer for ScreenRant, Outlander TV News, GritDaily, and San Antonio Magazine.
For more Black-owned vegan businesses read:
These 25 Black-Owned Restaurants Are Redefining Vegan Food
Black-Owned Vegan Winery Isn't Niche, It's Inclusive
Black-Owned Vegan Cookie Company Sees 10,000-Percent Spike in Sales