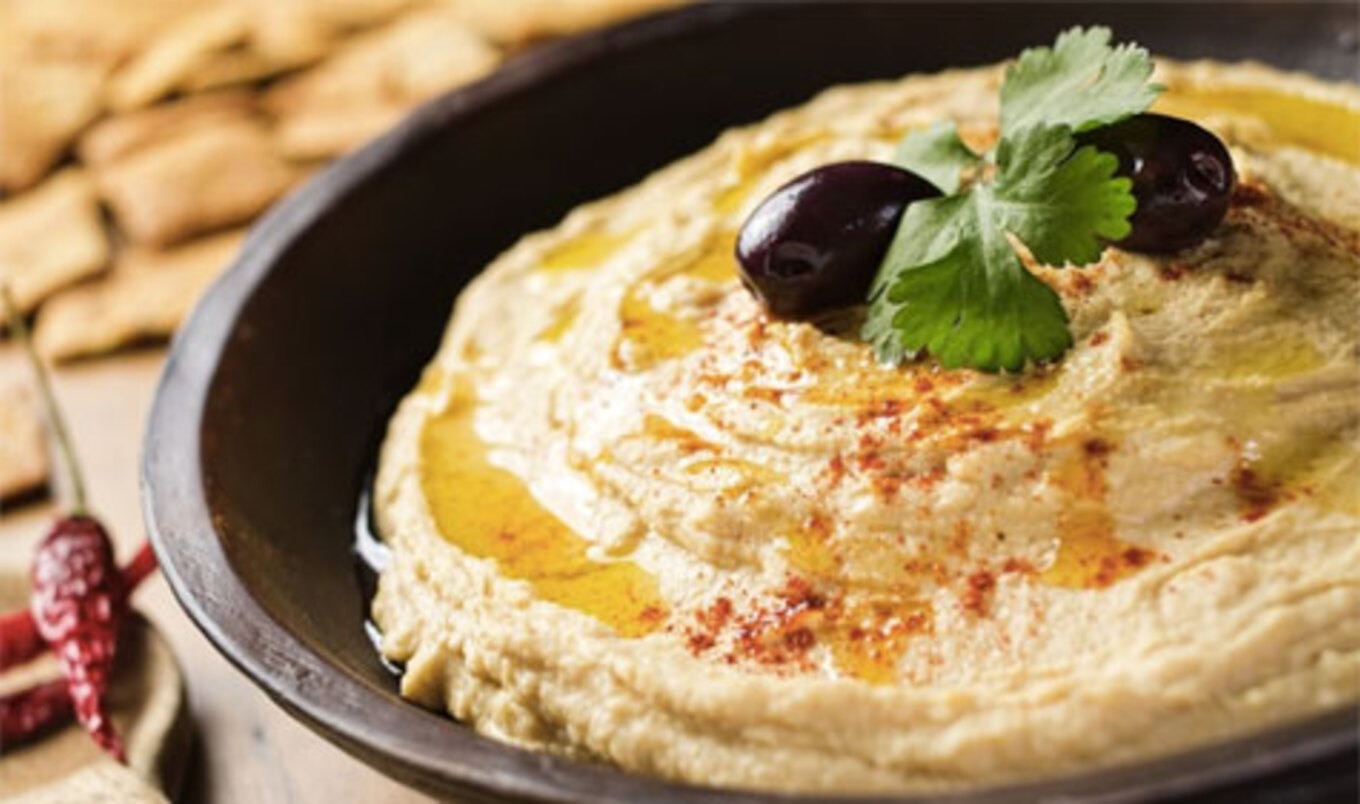 We love hummus, but these four delectable dips remind us that sometimes we need to switch things up.
October 13, 2015
---
Bon Appétit recently named hummus its dish of the year, but if you ask us, the beloved garbanzo-based dip has been the dish of the decade. Creamy yet hearty, slightly nutty and savory, there's not much the versatile hummus can't be scooped or spread onto. That said, we have a confession: we're ready for something new. Hummus will always have a place in our hearts and refrigerators, but there is an array of vegan (and vegan-izeable) dips, spreads, and sauces from the Middle East that we're ready to get on our plates. Thanks to four items featured in our guide, you'll be ready to say salaam to your new favorite side dish.
Baba ghannouj
A falafel cart favorite, the Lebanese eggplant dish enjoys almost as much accessibility as its chickpea-based cousin. In fact, replace chickpeas for roasted eggplant, add the classic mixture of tahini, garlic, lemon juice, olive oil, and salt, and you have yourself one delicious baba ghannouj. Top with olive oil, cumin, mint, or pomegranate seeds and serve with pita, or flatbread. Or get creative and mix it in with your morning tofu scramble for an added depth of flavor.
Dukkah
This Egyptian specialty is traditionally made from hazelnuts, sesame seeds, coriander seeds, cumin seeds, salt, and pepper. The ingredients are pulverized (or "pounded" as its name translates to in Arabic) into a crumbly, dry mix that will help pack a ton of crunch and aromatic flavor into whatever you're cooking. Additional ingredients can vary depending on the region or family but might include fennel, anise seeds, mint, or za'atar. You can even get wild and experiment with almonds, cashews, or a mixture of different nuts as a base instead of hazelnuts. Dukkah is most commonly used as a dip for crusty bread and olive oil but is also great sprinkled over roasted or steamed veggies, used to coat grilled tofu, whisked into homemade dressing or, our favorite, atop avocado toast.
Mast-o khiar
A simple recipe that's a staple in Persian cuisine, mast-o khiar is usually made from yogurt (mast), but the ingredient can be swapped for a plain, unsweetened dairy-free version (we're still not over the loss of WholeSoy & Co., but you'll find a substitute). Adding diced cucumber, mint, salt, and pepper are all it takes to make a purist's version of this refreshing dip. We like to incorporate walnuts, garlic, red onion, dill, scallions, raisins, and dried rose petals to transform this dip into a cool and creamy soup similar to one loved by Iranians. Remove the watery seeds from the cucumber if you want a heartier dip, but leave them in and give your mast a thorough stir to produce a smoother, soupy consistency.
Muhammara
Syria gets the thanks for this gorgeous brick-colored dish that's currently making a splash stateside. Red Aleppo peppers, garlic, olive oil, pomegranate molasses, lemon juice, and salt are blended with ground walnuts and breadcrumbs for a mildly-hot dip ideal for dunking with toasted pita and crisp veggies, or spreading onto wraps. Turn up the heat and complexity by charring your peppers (red bell will do if you can't get your hands on Aleppo), adding cumin, and toasting your walnuts and breadcrumbs. Make your own or head to Trader Joe's for their version of this irresistible spread that is creeping onto restaurant menus and markets across the US.