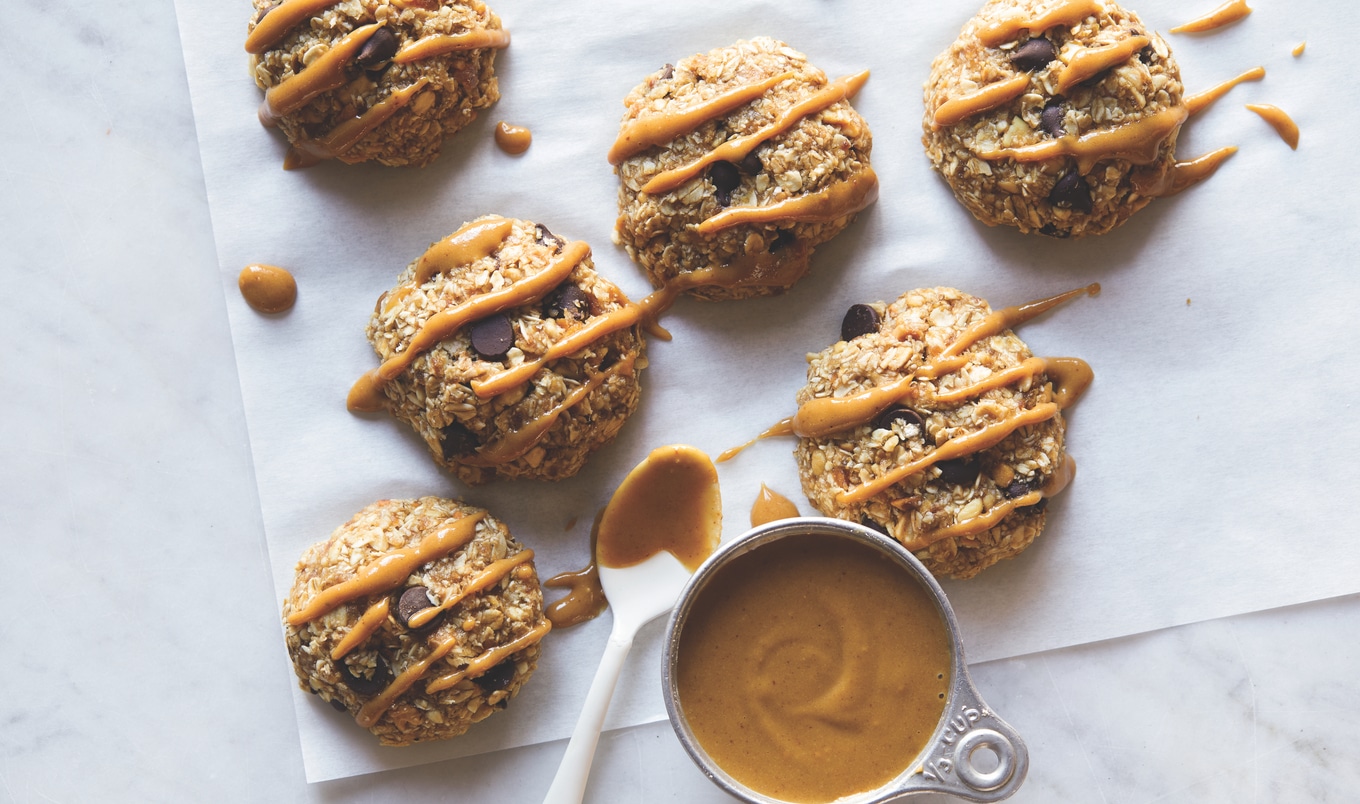 Each bite of these soft, chewy, low-sugar sweets is packed with flavor and chocolaty decadence.
December 2, 2022
Not baking these sublime cookies means you get to enjoy them in a flash! These gluten-free gems from the Eat Like You Give A Fork: The Real Dish on Eating to Thrive cookbook are easily customizable—simply swap the peanut butter for sunflower seed butter or add in dried fruit and toasted nuts to the dough. You can't go wrong!
What you need:
1⁄2 cup canned full-fat coconut milk
1⁄2 cup plus 2 tablespoons creamy peanut butter, divided
½ cup plus ½ teaspoon water, divided
2 tablespoons coconut oil
2 teaspoons granulated stevia
1 teaspoon vanilla extract
1⁄4 teaspoon salt
3 cups quick-cooking oats
1⁄2 cup sugar-free dark chocolate chips
What you do:
Line a baking sheet with parchment paper. In a large bowl, whisk coconut milk, ½ cup peanut butter, and ½ cup water until smooth. Add coconut oil, stevia, vanilla, and salt, and combine until smooth.
Using a spatula, fold in oats, making sure to mix well. Let sit for 10 minutes, until mixture becomes firm. Fold in chocolate chips.
Using an ice cream scoop, portion cookies onto prepared baking sheet, spacing about 2 inches apart. Press down lightly each cookie to flatten.