Target has earned itself a cult-following and a reputation for leaving many customers walking out with far more than they came for. So the next time you're going to pick up some extra products on your shopping trip, make sure they're all cruelty-free. This all-you-need-in-one store offers a wide array of all-natural and totally vegan beauty products that will have you glowing (without breaking the bank) in no time.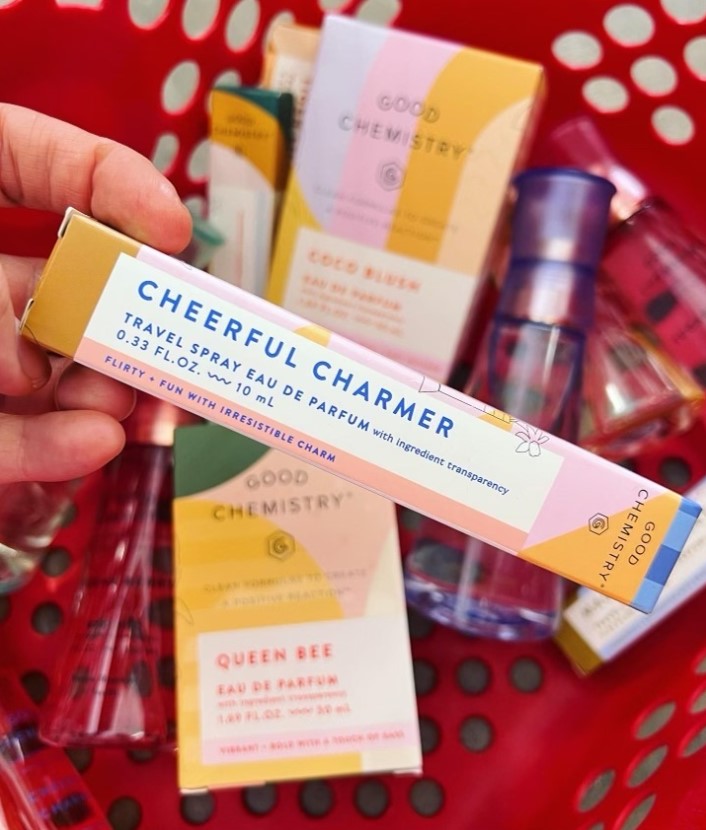 @targetdoesitagain/Instagram
1 Good Chemistry's Travel Spray's ($15)
These essential oil-based fragrances are free from the harmful chemicals typically found in most commercial perfume products and are entirely vegan. Expect tons of comments on how good you smell when wearing these scents.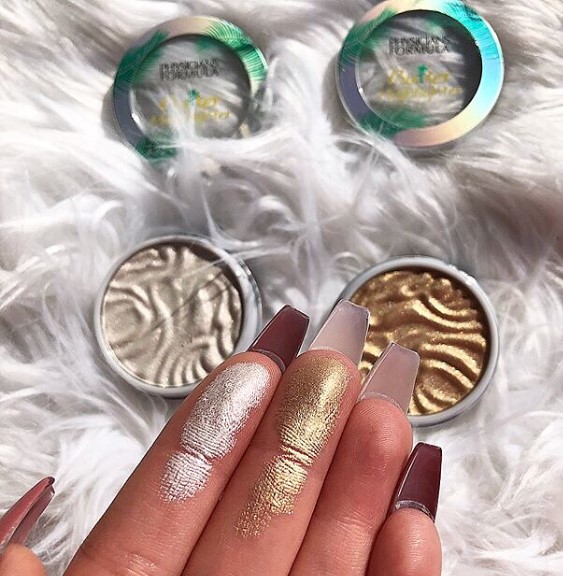 @beautyandboujee/Instagram
2 Physicians Formula Butter Highlighter ($9)
This ultra-luxurious bronzer infused with Murumuru Butter gives your skin a goddess-like glow and will leave you feeling summer-ready. You'll soon get that much sought after Instagrammable shine on your cheekbones with these shimmery compacts.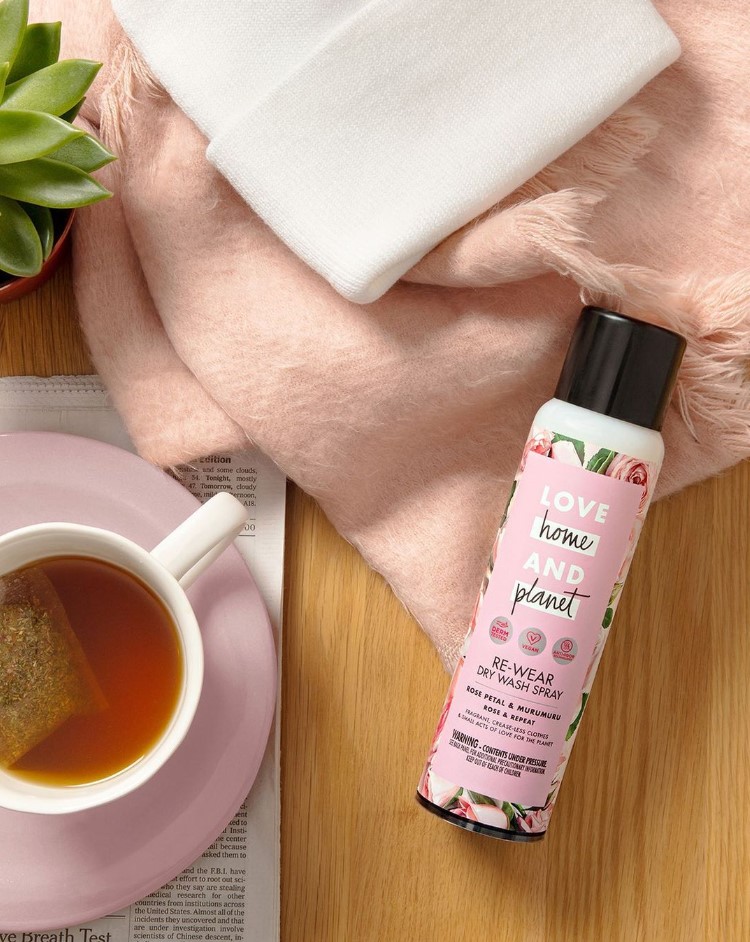 @lovehomeandplanet/Instagram
3 Love Beauty and Planet's Dry Shampoo ($7)
Give your limp locks an instant lift with this spray-on dry shampoo featuring a delicate citrus scent. This cruelty-free brand is exclusively available on Target shelves and carries everything from body lotions to shampoos and conditioners, but we're a big fan of these hair-saving, quick-fix dry shampoos.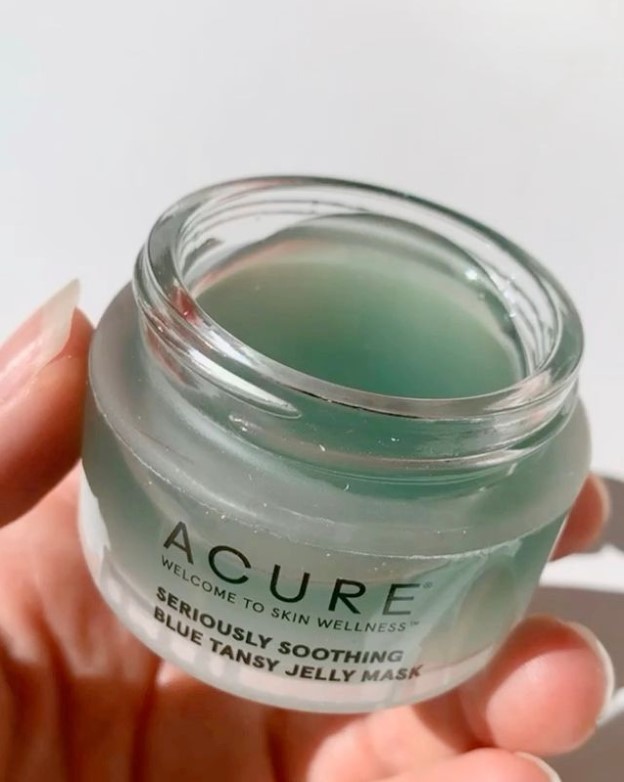 4 Acure's Seriously Soothing Blue Tansy Jelly Mask ($11)
Spread this lightweight mask all over your face and then gently rinse off to wake up with skin that's positively glowing. This blueberry, tulsi, and turmeric-infused mask is made for all skin types and plumps and replenishes skin.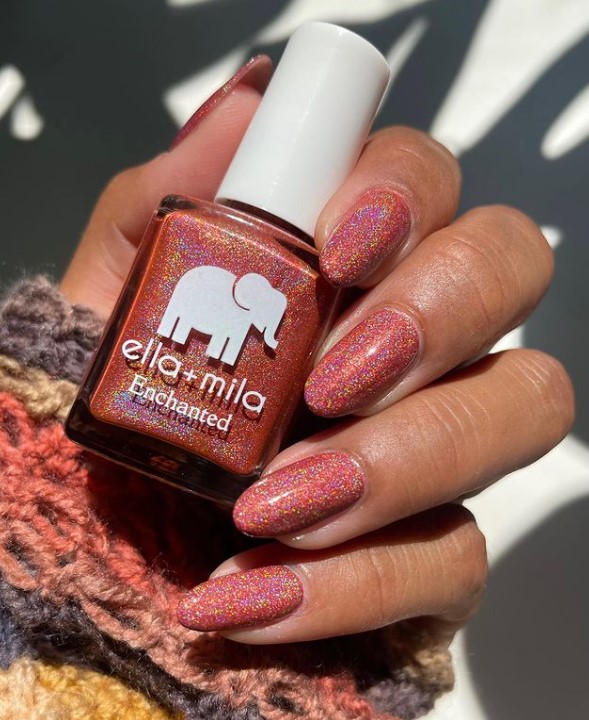 @sunbeamnails/Instagram
5 Ella + Mila's Nail Polish ($10.50)
You can find shades in a wide array of colors from this 100-percent vegan beauty company at all Target locations, from pale pink to rich purple hues. Treat yourself to an at-home spa day and practice self-care by putting on a rom-com while getting your nails looking glam.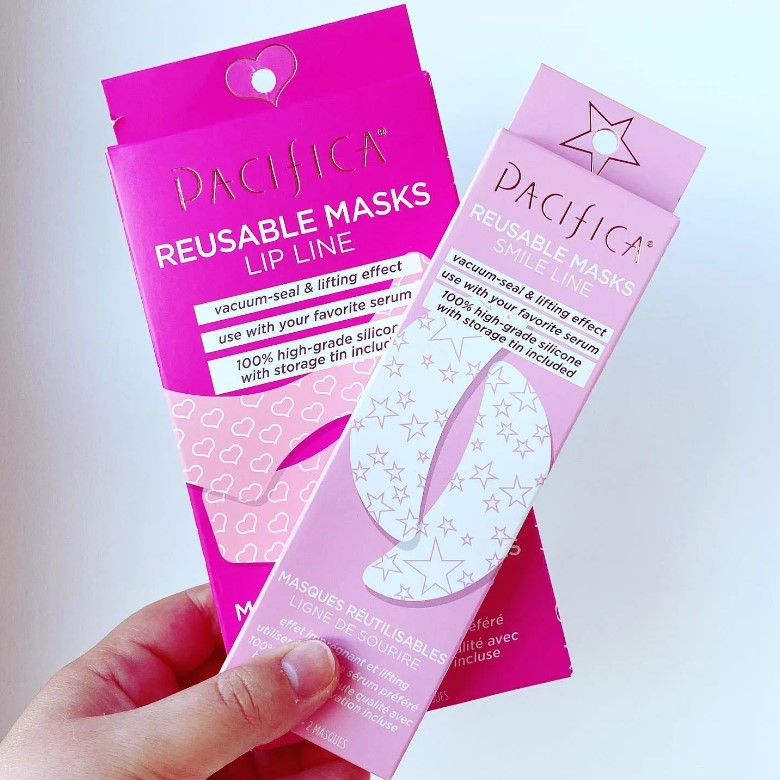 @lili_b_84/Instagram
6 Pacifica Beauty's Reusable Masks ($15)
These reusable face masks offer a sustainable alternative to the popular single-use sheet masks and are perfect for when you just want a relaxing night-in with some vegan takeout and Netflix. Simply use with your favorite serum or cream to seal in the ingredients and boost hydration.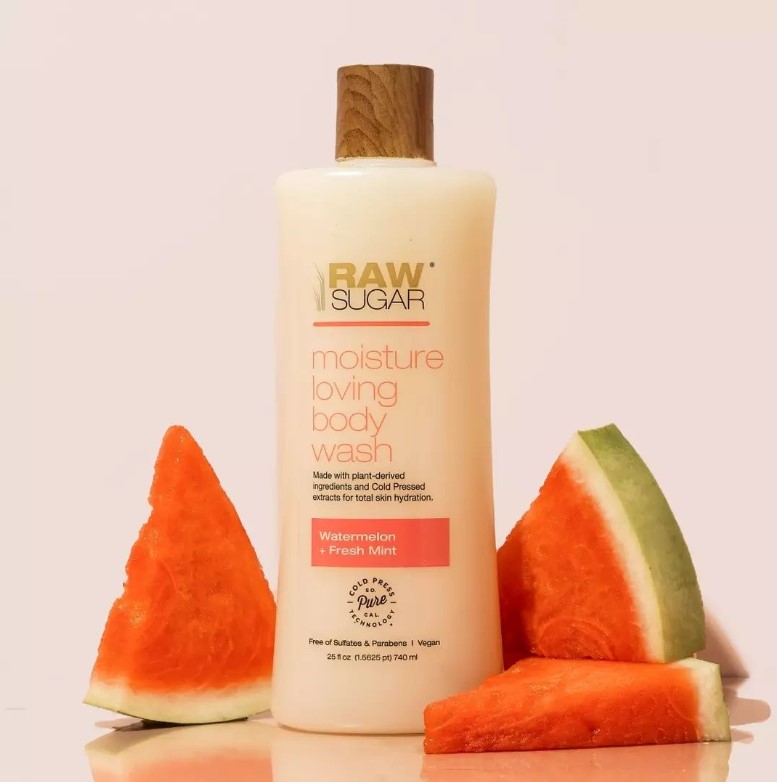 7 Raw Sugar's Body Washes ($7)
Raw sugar cane and plant-based extracts such as coconut, lemon, and ginger extracts make up these super foamy, cleansing body washes from this So Cal-based company. The lids are made from bamboo and each bottle is filled with the nourishing qualities of botanical ingredients.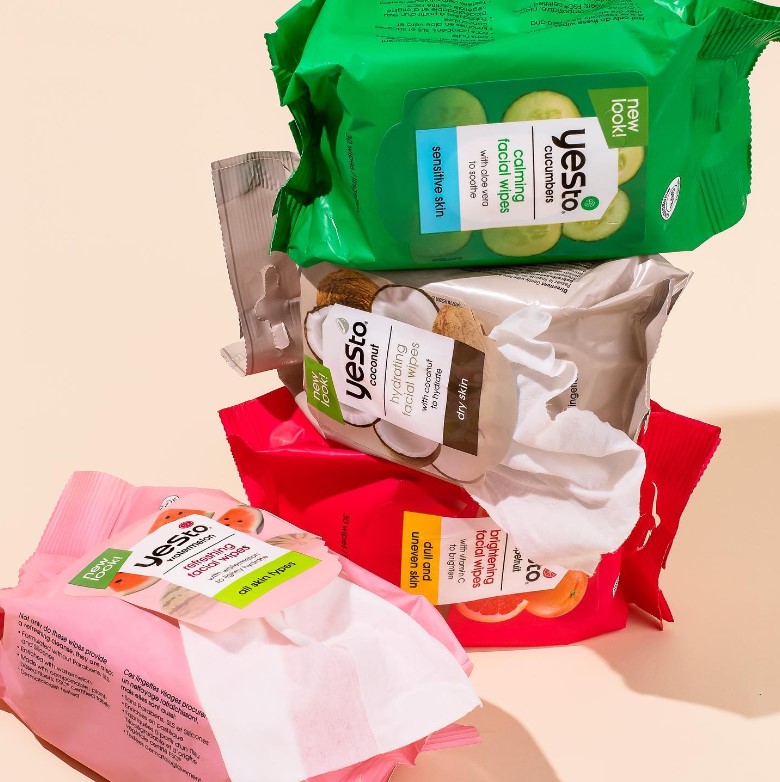 8 Yes to Facial Wipes ($6)
When you're feeling too lazy to wash your face or when you're traveling and have limited resources, these facial wipes make it super easy to remove all your makeup. Use it on the plane, in the Uber to your hotel, or even right before bed when jet lag hits. Plus once you've used this wipe, toss it in the compost bin! Yup, it's compostable.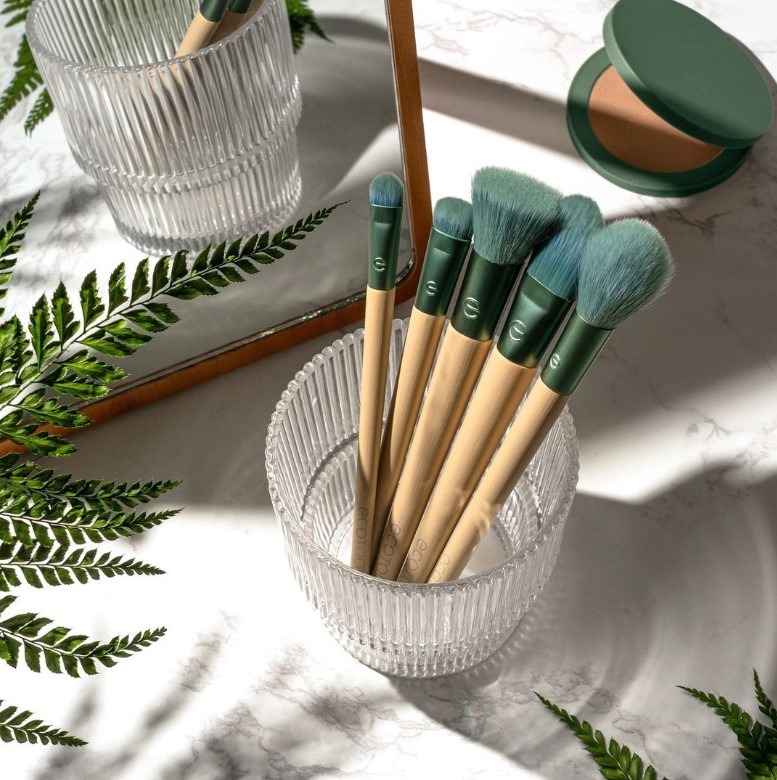 9 Eco Tools Makeup Brushes ($6-15)
These brushes are made from synthetic fibers so no need to worry about animal hair hiding in your makeup tools. Find a variety of brush sizes hanging in the aisles at Target, with special lines developed for those with sensitive skin.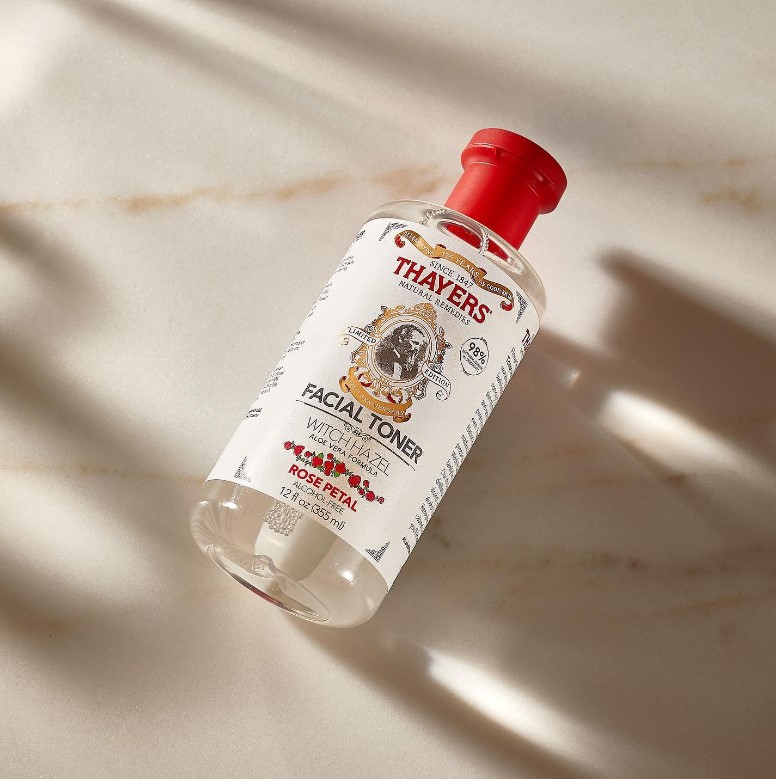 10 Thayers Witch Hazel Toner ($10)
This skin-saving product tones and cleanses your face, tightening your pores, while nourishing and protecting your skin. It's completely alcohol-free and uses soothing aloe vera to leave your skin feeling hydrated and fresh.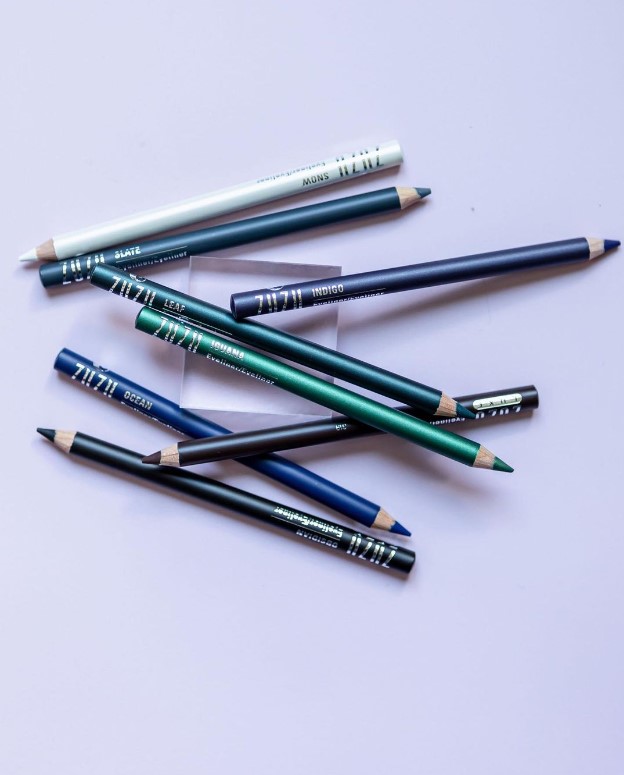 11 Zuzu Luxe Eyeliner Pencil ($14)
This made-in-Germany brand uses soothing jojoba oil for an easy application, which also keeps the skin around your eyes hydrated. Available in shades such as white and Indigo, you can achieve everything from an everyday look to a scene-stealing night look.
12 The Lip Bar Matte Lipstick ($13)
This black woman-owned vegan company has made waves in the cosmetic industry by providing a wide range of liquid matte lipsticks and other beauty products for women of all skin tones. Plus, its long-lasting formula is smear-resistant and looks super fab!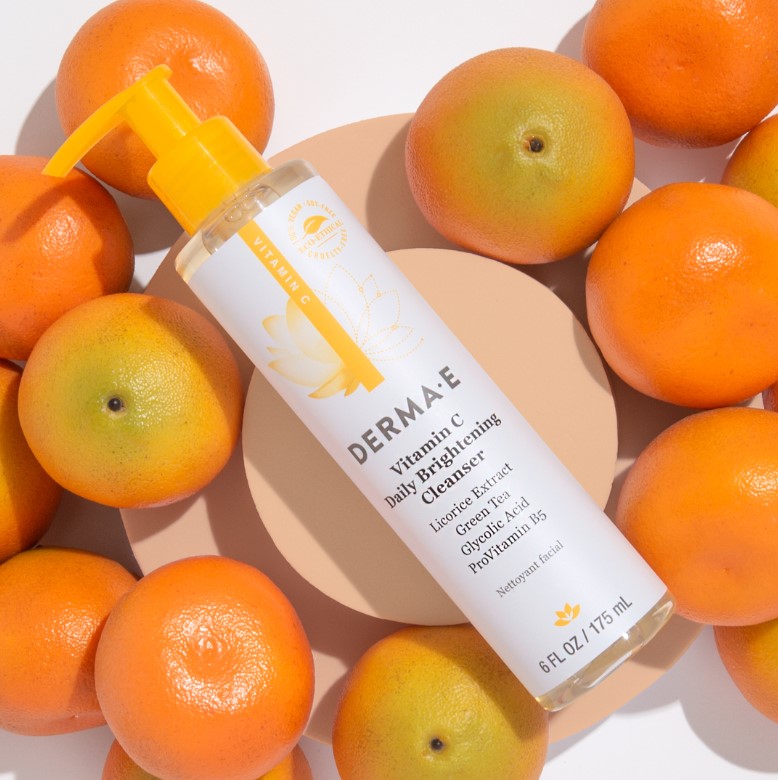 13 Derma-E Cleanser ($15)
These super gentle, lightly foaming cleansers wash away the days wear and tear and leave you feeling fresher than ever. It employs healing, anti-aging acids like hyaluronic and glycolic acid that reduces wrinkles and fine lines, while making your skin squeaky clean.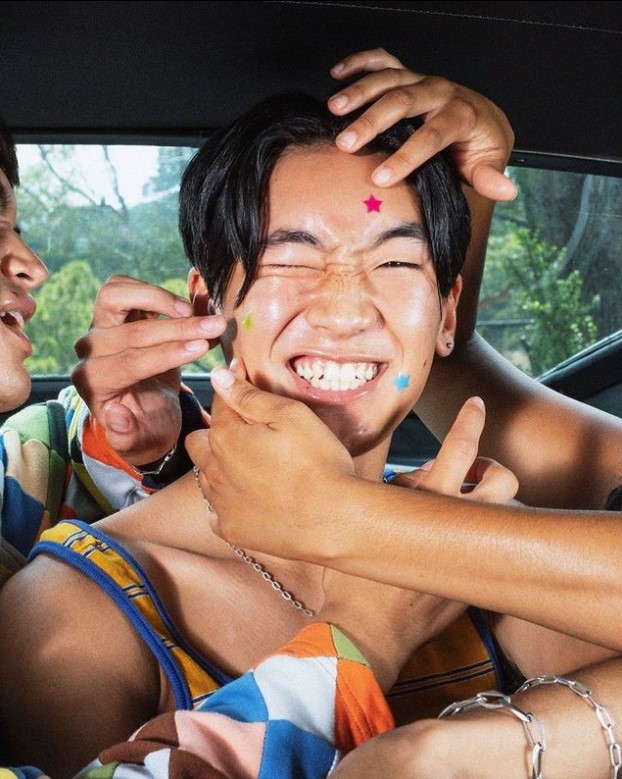 @troy.untalan/Instagram
14 Starface Pimple and Acne Stickers ($13)
Made of Hydrocolloid, the adorable star-shaped pimple patches make tackling those irritating spots a little bit more fun. They help block outside bacteria and prevent skin picking while contouring to your facial structure to stay on for hours or overnight.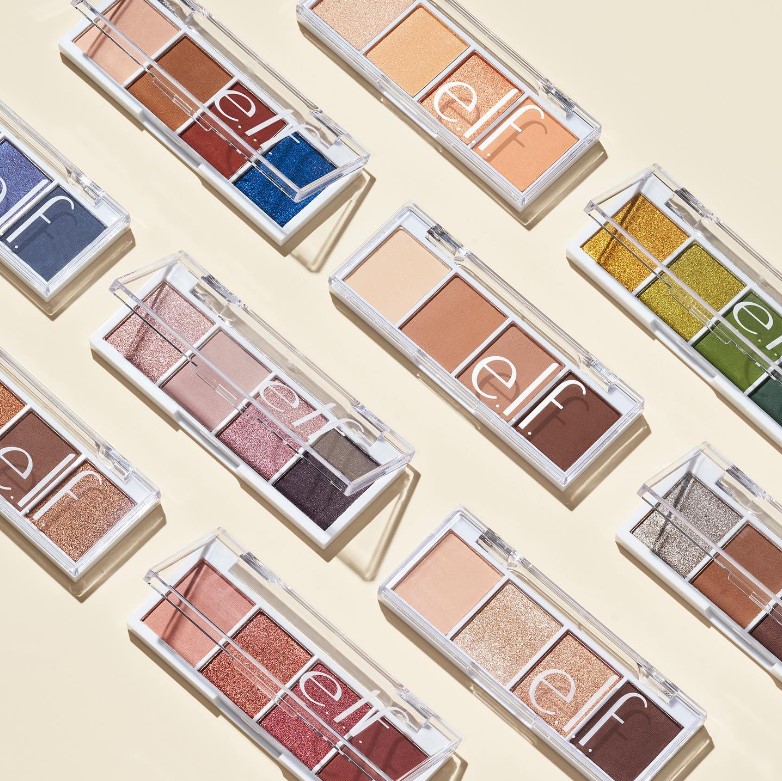 15 e.l.f. Rose Gold Eyeshadow Palette ($10)
This 10-color palette is a mix of shimmer and matte finishes to help take your look from day to night effortlessly. Each warm and deep sunset shade is ultra-pigmented to create the bold eye look of your dreams.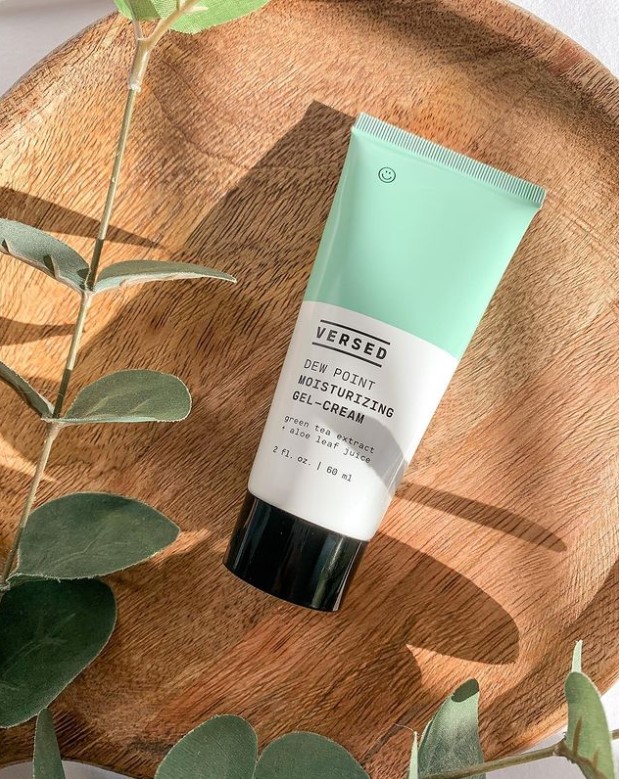 @leannatalksbeauty/Instagram
16 Versed Dew Point Moisturizing Dew Cream ($15)
This dew cream is lightweight and absorbs instantly, disappearing into the skin, so the moisturizing effects last long after application. Calming green tea and hydrating aloe vera ensure your skin is kept happy and hydrated all day long.
For more like this, read:
The 20 Best Vegan Food Finds at Target
15 Black-Women Owned Vegan Beauty Brands
15 Top Vegan Haircare Brands to Try