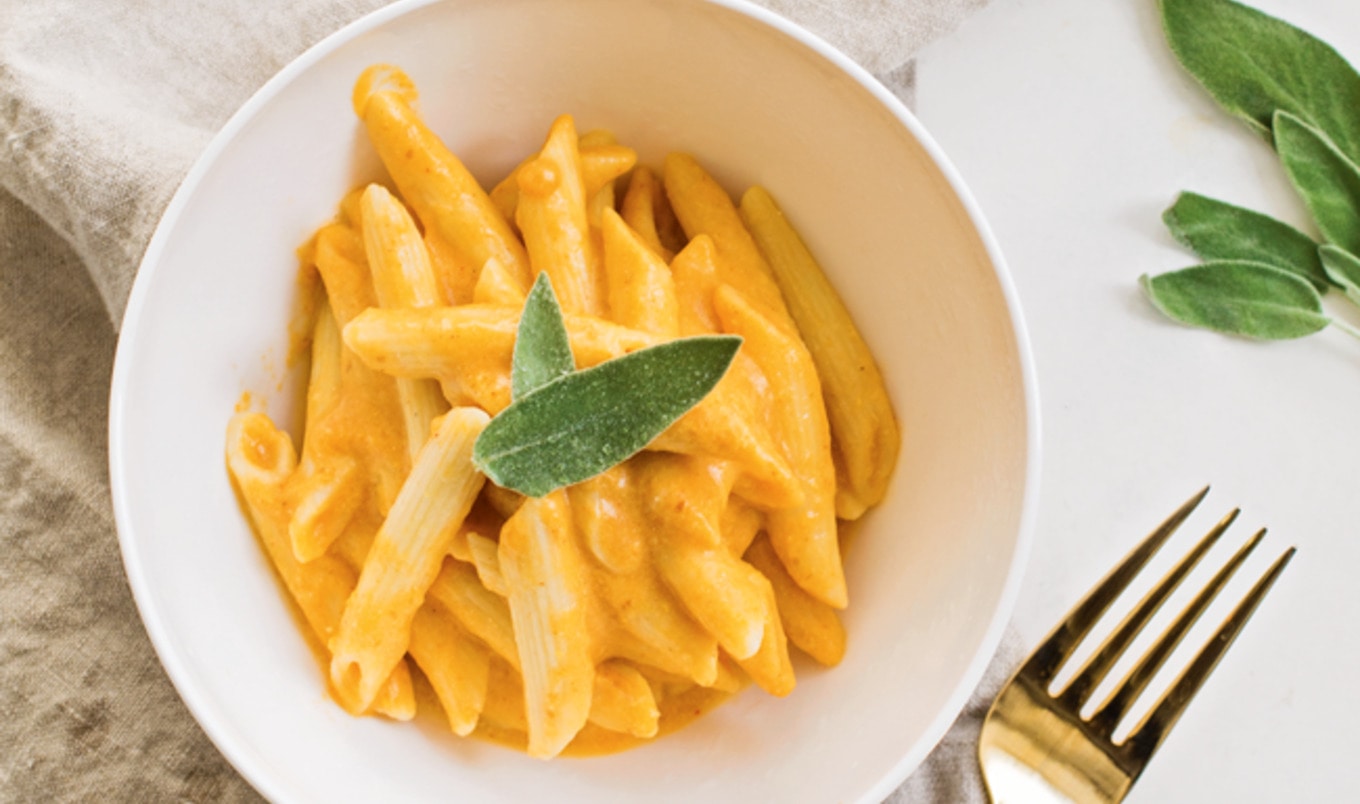 Two simple steps is all it takes to make a cozy, comforting, and totally plant-based fall meal.
October 8, 2022
Warm paprika and sweet pumpkin purée blend to form a comforting and velvety sauce in this easy-to-make, seasonal take on a filling penne dinner from Frugal Vegan: Affordale, Easy & Delicious Vegan Cooking.
What you need:
1½ tablespoon vegan butter
2 garlic cloves, minced
1 (15-ounce) can pumpkin purée
1 (13½-ounce) can coconut milk
¾ teaspoon paprika
¾ teaspoon salt
1 pound penne pasta, cooked, drained, and rinsed
Fresh or crispy sage leaves, for serving
What you do:
1. Into a large saucepan over medium heat, melt butter, add garlic, and sauté for 2 minutes, until fragrant. Stir in purée, milk, paprika, and salt. Reduce heat to medium-low and simmer for 5 to 10 minutes, or until the sauce has thickened.
2. Combine cooked pasta with pumpkin-cream sauce and stir to combine. Garnish with fresh or crispy sage leaves, and serve immediately.