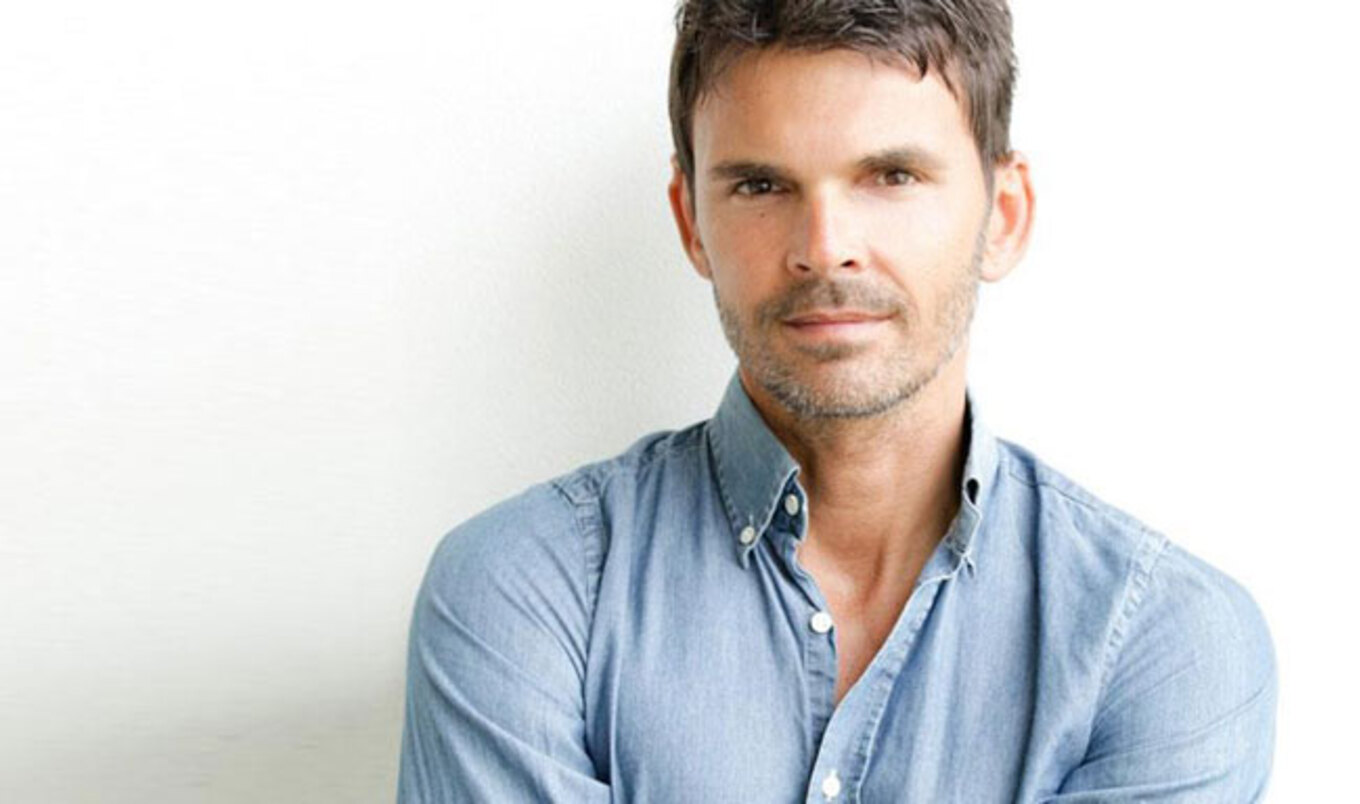 With restaurants, cafés, cooking schools, and wellness retreats spanning the globe, this plant-based restaurateur is on a mission to change the future of food.
July 9, 2017
---
Matthew Kenney is a secret superhero, traversing the globe on a mission to "craft the future of food." He wears a humble civilian disguise, his calm demeanor juxtaposed with his superhero identity, Plantlab, which encompasses five full-service restaurants in three countries, three cafés on opposite sides of the United States, eight global cooking schools, and a wellness retreat in Florida. Recently, Kenney partnered with Wanderlust founder Jeff Krasno to be featured as the raw vegan chef in the upcoming diet and lifestyle book Find Your True Fork (available July 18). To promote the book and to showcase his elevated raw vegan cuisine, Kenney will host a 100 person pop-up dinner at Wanderlust in Hollywood, CA, on July 13. We spoke to the well-known chef to find out how eating raw can be a fun (and delicious!) way to help your health, the environment, and the animals.
VegNews: Why did you decide to get involved in the Find Your True Fork series?
Matthew Kenney: Wanderlust is a great brand, and this is a chance for us to reach a different audience. We've always been connected to the yoga/wellness community. I just thought it was a really good fit and a good chance to share our cuisine with others that might not have experienced it.
VN: How are you "crafting the future of food?"
MK: I really believe the food of the future involves a much cleaner and plant-based diet. Fifteen years ago when I started doing this, I did it for a few reasons. One, because I was passionate, two, because I thought there was a big opening in the market, and it was needed. People needed to look at healthier foods in a new light to make it competitive. We're all about technique and innovation to present plant-based food so it can continue to grow in the mainstream and be accessible for a lot more people. Everything we do, we do with our hands, and that's where the word "crafting" came from.
VN: How can the average person incorporate more raw food into their diet?
MK: I think it's fairly simple, especially nowadays with all the options and health-food stores. I think people get frustrated when they try to go on a raw-food diet because they try to make everything gourmet, but I don't do that at home. My meals are really simple. I might mash an avocado and shave some raw vegetables and have a few sprouted cashews. Try one day or one meal at a time, and see how you feel and continue to add what inspires you. That's how it happened for me.
VN: What are the stereotypes surrounding raw food that you would like to address?
MK: I think a lot of people expect that they won't be full or satisfied, but I would encourage them to have an open mind because that's really not the case. It's such pure nutrition that it really satisfies you on every level.
VN: Can you give us a taste of what you will be serving at the pop-up?
MK: I'm going with dishes that feel like you're eating right from the garden. I want it to be as close to the natural food itself. Think fresh herbs and bright colors. I want the food to jump off the plate in terms of color, presentation, and flavor. Very alive and vibrant. We're doing the Thai lettuce salad, the heirloom tomato lasagna, our treenut cheese plate, and a "milk chocolate" pudding.
VN: What is your go-to raw food dish?
MK: I love the heirloom tomato lasagna because it's a fun dish to plate. It's all about the sauces. The first step is amazing green zebra heirloom tomatoes, a lot of fresh herbs, fresh basil, mint, black pepper, and really good olive oil. Then we make our three sauces—the pistachio pesto, sun-dried tomato marinara, and sprouted macadamia ricotta. Then we layer it with freshly shaved raw zucchini, fresh tomato, a bit of the three sauces, and some fresh herbs. It's this really beautiful, colorful stack of fresh vegetables.
VN: How can you see people being influenced by this dinner?
MK: For me, I went to a raw-food dinner 17 years ago. I wasn't even a vegetarian, but I left that dinner and became vegan and it's been my life ever since. I hope I can inspire two or three people to change the way they eat. It's not about forcing people to change—it's about showing them a way they can enjoy food that is truly sustainable for their health, for the environment, and for the animals.
Tanya Flink is a certified Master Personal Trainer based in Orange County, CA, and host of "The Vegan Potluck" podcast.