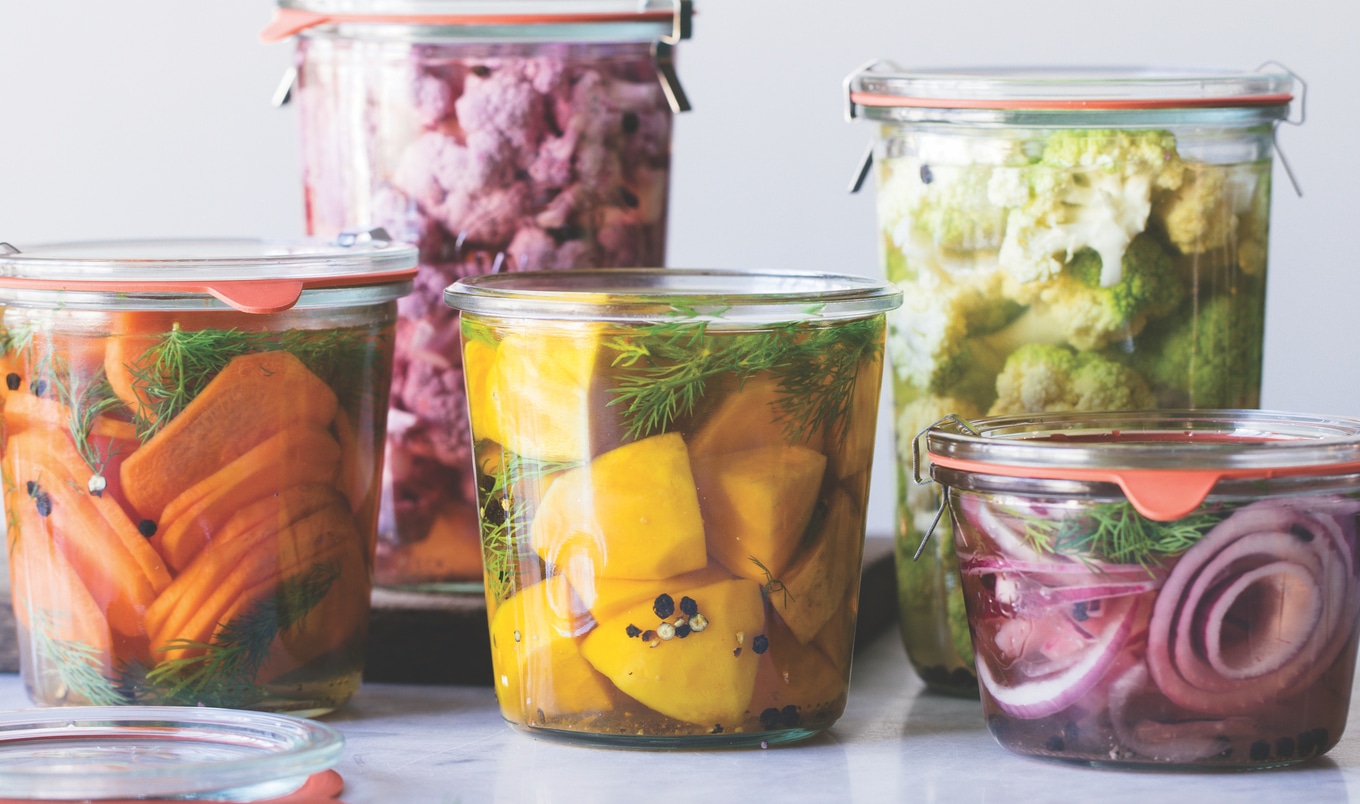 Adding probiotics to our diet is a great way to boost gut health, and these multi-colored, pickled vegetables are as delicious as they are good-for-us.
March 7, 2022
These quick-pickled vegetables from Eat Like you Give a Fork, The Real Dish on Eating to Thrive cookbook are ready to eat in less than an hour—but get better with time. Make your own pickle plate and pair with vegan cheese, crackers, nuts, and spicy mustards.
What you need:
3 cups apple cider vinegar
1 tablespoon whole black peppercorns
2 tablespoons fresh dill
2 teaspoons salt
1 teaspoon granulated stevia
1 cup water
1 onion, quartered and thinly sliced
2 cups small cauliflower florets (use a mix of purple and green cauliflower for color)
2 carrots, sliced on a mandoline or cut into 1⁄4-inch-thick slices with a knife
1 cup diced yellow or red beets
What you do:
1. In a medium saucepan, add apple cider vinegar, peppercorns, dill, salt, stevia, and water. Bring to a boil.
2. Fill three to four mason jars with prepared vegetables. Pour enough liquid mixture into each jar to cover vegetables completely. Let cool to room temperature before sealing jars.
3. After one hour, the pickled vegetables are ready to be enjoyed. Store up to 2 months in refrigerator to allow flavor to develop longer. Make sure to keep jars sealed airtight for maximum freshness.