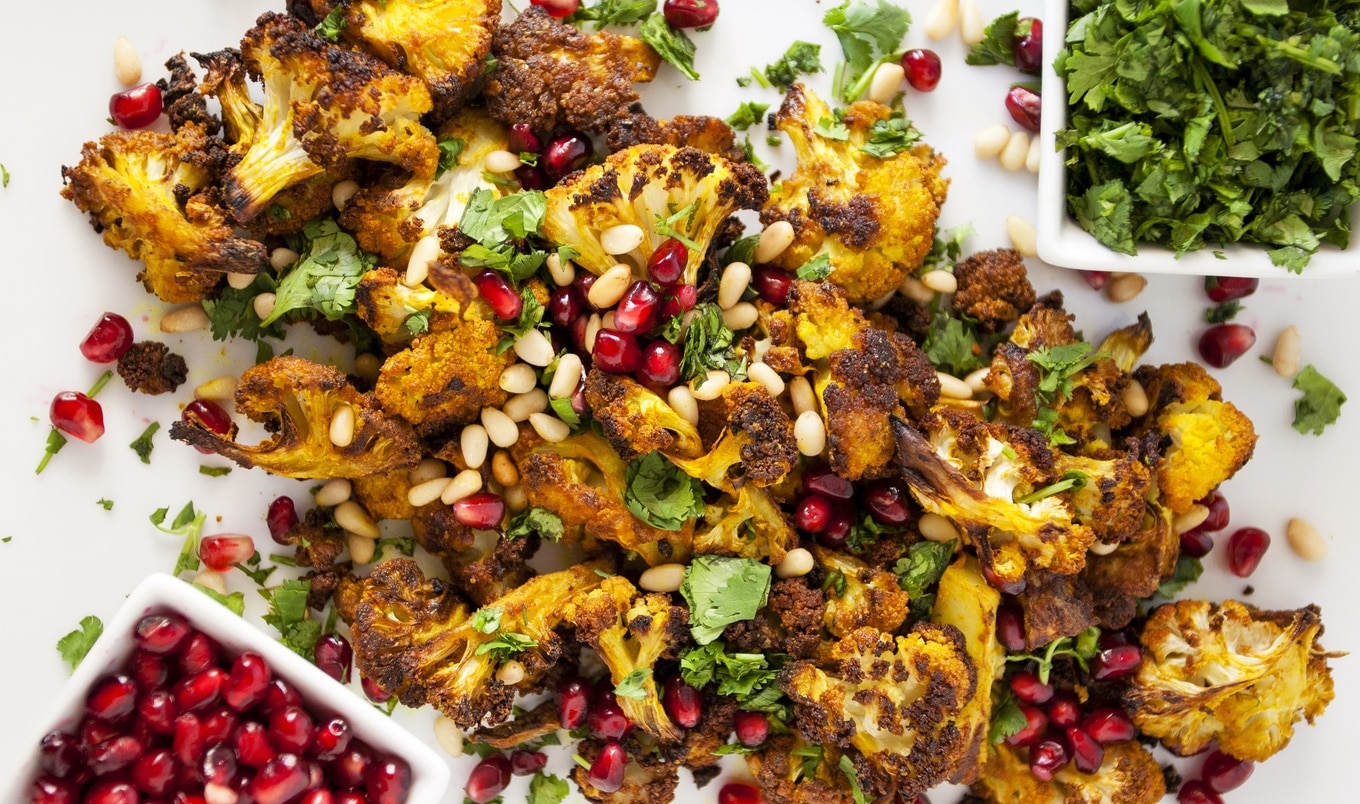 This beautiful side dish adds a pop of color to any dinner party or holiday meal.
December 1, 2021
This dish from the Katie's Healing Kitchen cookbook will convert anyone into a cauliflower lover. Coconut oil gives the cruciferous vegetable a deliciously buttery crisp, while cooling cilantro and mint mingle with the fiery chili flakes for an herbaceous flavor.
What you need:
1 large head cauliflower, broken into florets
3 tablespoons coconut oil
2 teaspoons turmeric
1 teaspoon ground cumin
½ teaspoon salt
¼ teaspoon chili flakes
½ bunch cilantro, finely chopped
½ bunch mint, finely chopped
½ cup pomegranate seeds
¼ cup pine nuts
What you do:
Preheat oven to 425 degrees. Line two baking sheets with parchment paper.
In a large bowl, toss cauliflower, oil, turmeric, cumin, salt, and chili flakes until well coated. Evenly spread on baking sheets, making sure florets aren't touching.
Bake for 50 minutes, or until crispy, stirring every 20 minutes to prevent burning.
Place cauliflower in a serving dish. Garnish with cilantro, mint, pomegranate seeds, and pine nuts. Serve warm or at room temperature.