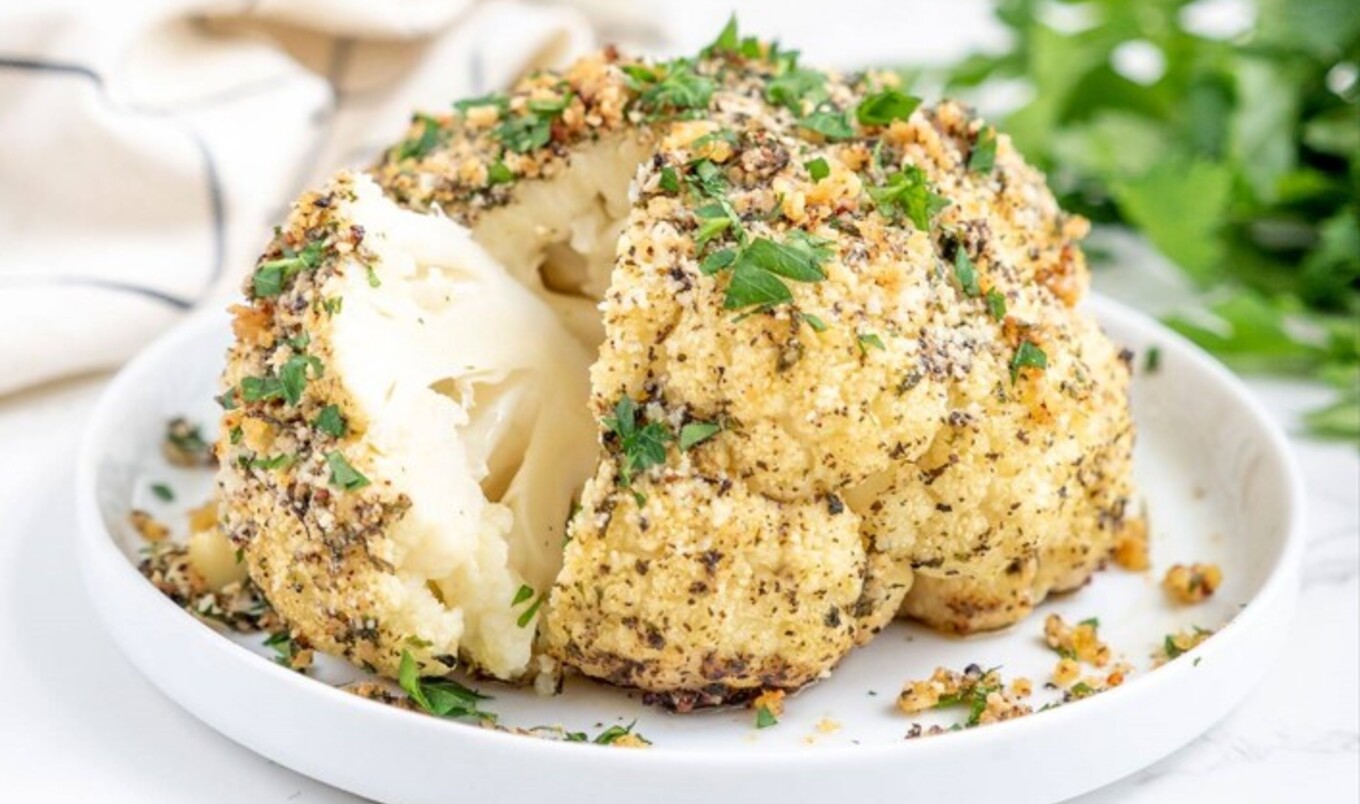 The humble, hearty cauliflower becomes a stunning centerpiece when roasted whole and slathered in a garlicky, cheesy, herbed oil.
December 5, 2022
Save time chopping and roast up an entire cauliflower head instead. This cheesy, herb-rubbed cauliflower head from the Mostly Plant-Based cookbook makes a wonderful meatless centerpiece.
What you need:
3 tablespoons olive oil
3 cloves garlic, minced
2 tablespoons grated vegan parmesan cheese, divided
1 teaspoon dried basil
1 teaspoon dried parsley
¼ teaspoon salt
⅛ teaspoon black pepper
1 large head cauliflower, leaves and base of stem removed
Chopped fresh parsley, for garnish
What you do:
Preheat the oven to 400 degrees. In a small bowl, whisk oil, garlic, 1 tablespoon of cheese, basil, parsley, salt, and pepper.
Onto a sheet pan, place cauliflower head and brush with three-quarters of herbed oil. Cover tightly with foil and bake for 30 minutes. Remove foil and bake for another 10 to 15 minutes, or until tender and slightly crisp.
Remove from oven, brush with remaining herbed oil, and sprinkle with remaining 1 tablespoon cheese. Set oven to broil and broil cauliflower until cheese is golden brown, 3 to 5 minutes. Top with fresh parsley before serving.