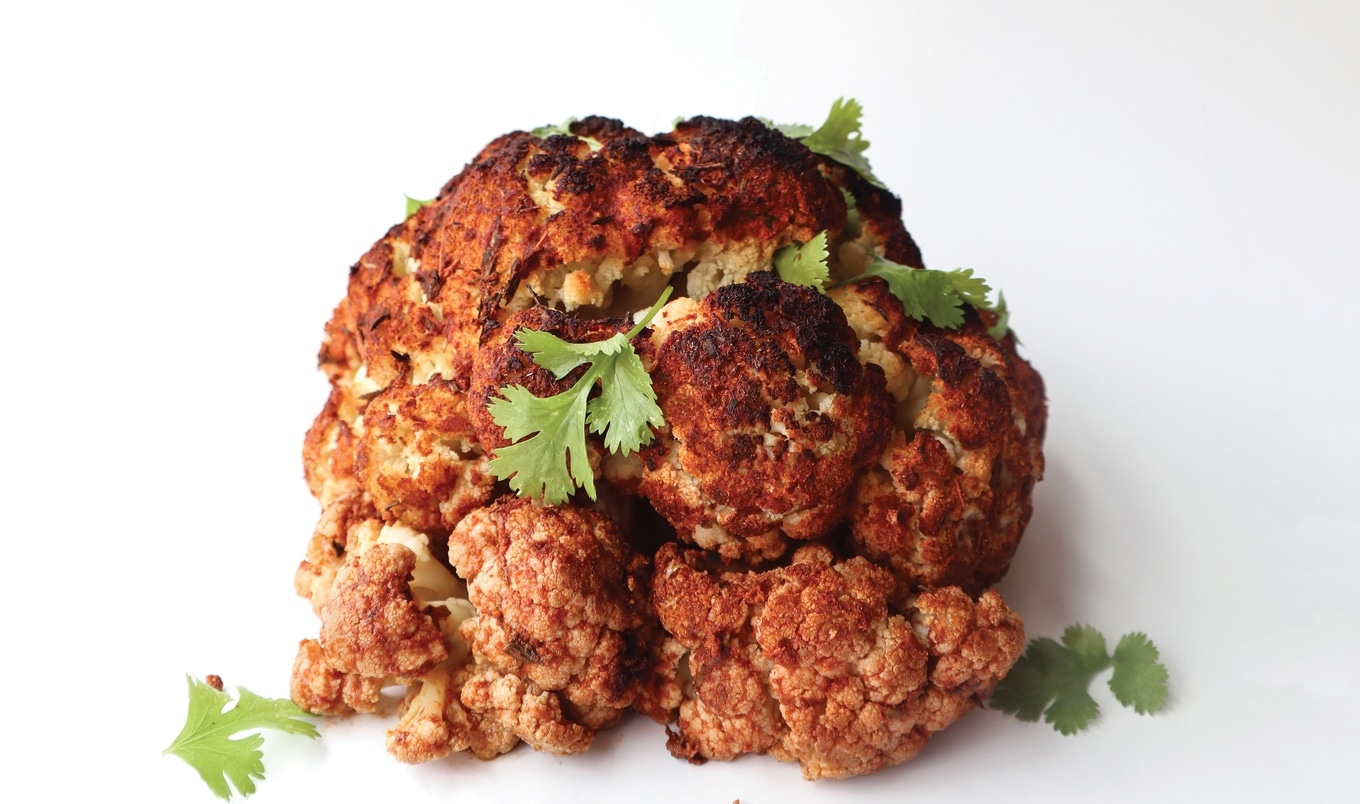 A cauliflower roast is an impressive vegan main course you can bring to the table triumphantly. Even better, it's incredibly easy to prepare.
November 9, 2022
Looking for a non-traditional vegan centerpiece for your next dinner party? Look no further than this spiced-up recipe from Christine Wong's Plantiful Plate cookbook. Serve it with red beans and coconut rice for the full Jamaican experience.
What you need:
1 large head of cauliflower
2 Roma tomatoes
5 garlic cloves
1 lime, juiced
1 (2-inch) piece ginger, grated
2 tablespoons chopped fresh thyme
1 tablespoon coconut sugar
1 tablespoon ground cumin
2 teaspoons salt
1 teaspoon cayenne
1 teaspoon black pepper
½ cup water
What you do:
Remove leaves from cauliflower head and trim off tough end of stem. Cut a deep "X" at base of stem.
Into a blender, add tomatoes, garlic, lime juice, ginger, thyme, coconut sugar, cumin, salt, cayenne, and pepper, and blend until smooth.
Rub tomato mixture onto cauliflower head, making sure to get into all crevices. Place in a large Dutch oven, cover, and refrigerate overnight to marinate.
Preheat oven to 400 degrees. Remove Dutch oven from refrigerator and add water. Cover and roast for 70 minutes, or until soft. To crisp up, uncover and broil for another 7 minutes. Remove from oven and serve.