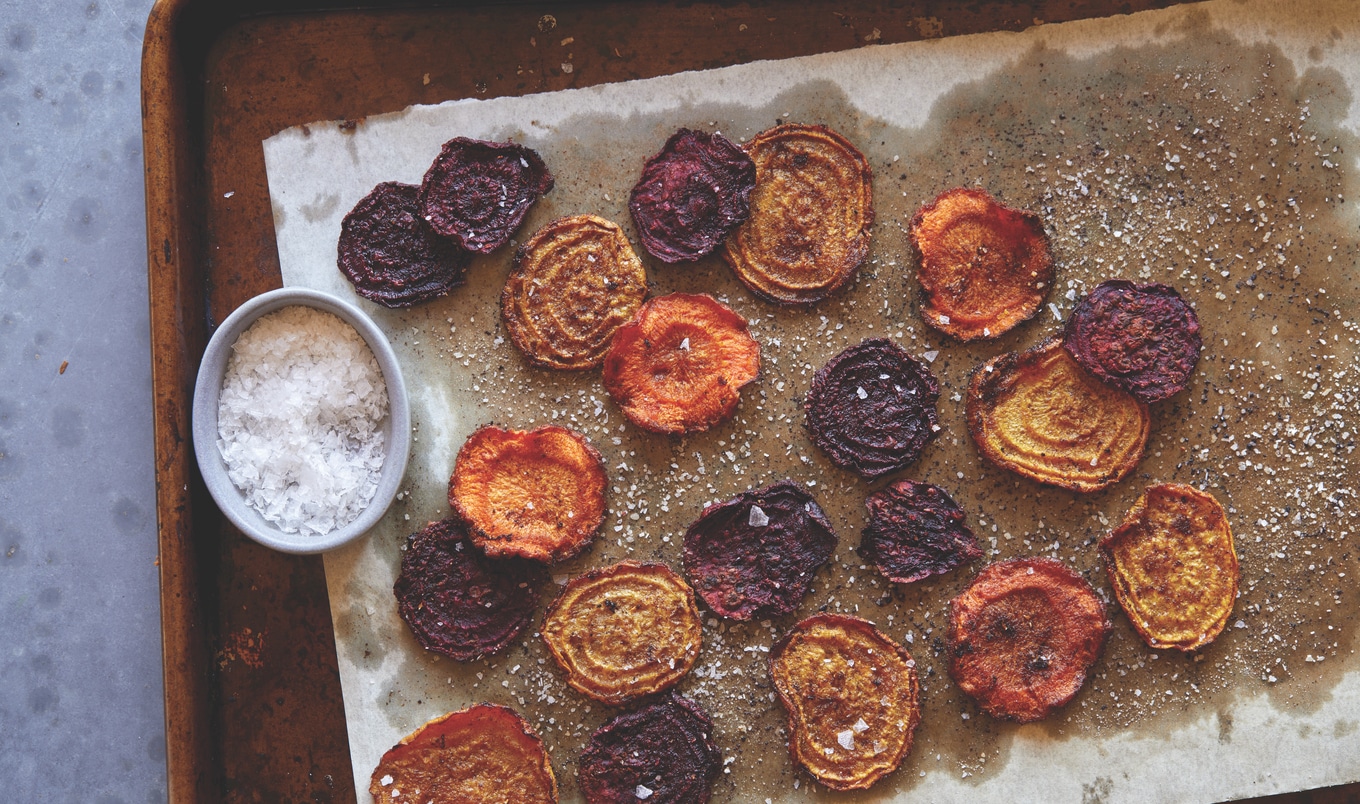 Talk about a fun way to eat the rainbow! Use large carrots, beets, purple sweet potatoes, and parsnips to get a whole array of color on your plate.
August 2, 2021
The best way to get these vegetable chips from Eat Like you Give a Fork, The Real Dish on Eating to Thrive cookbook uber-thin is by using a mandoline slicer. We suggest pairing with fresh hummus and pesto for dipping!
What you need:
4 cups thinly sliced root vegetables (carrots, golden beets, purple beets, sweet potatoes, parsnips, or turnips), using a mandoline
3 tablespoons olive oil
1 tablespoon ground cumin
1 teaspoon salt
What you do:
Preheat oven to 325 degrees. Line a large baking sheet with parchment paper or a silicone baking mat.
In a large bowl, toss vegetables, olive oil, and cumin, rubbing oil into vegetables to evenly coat.
On baking sheet, arrange vegetables in a single layer and sprinkle with salt. Bake until crispy, 25 to 30 minutes. Remove from oven and let cool for 5 to 10 minutes before serving.