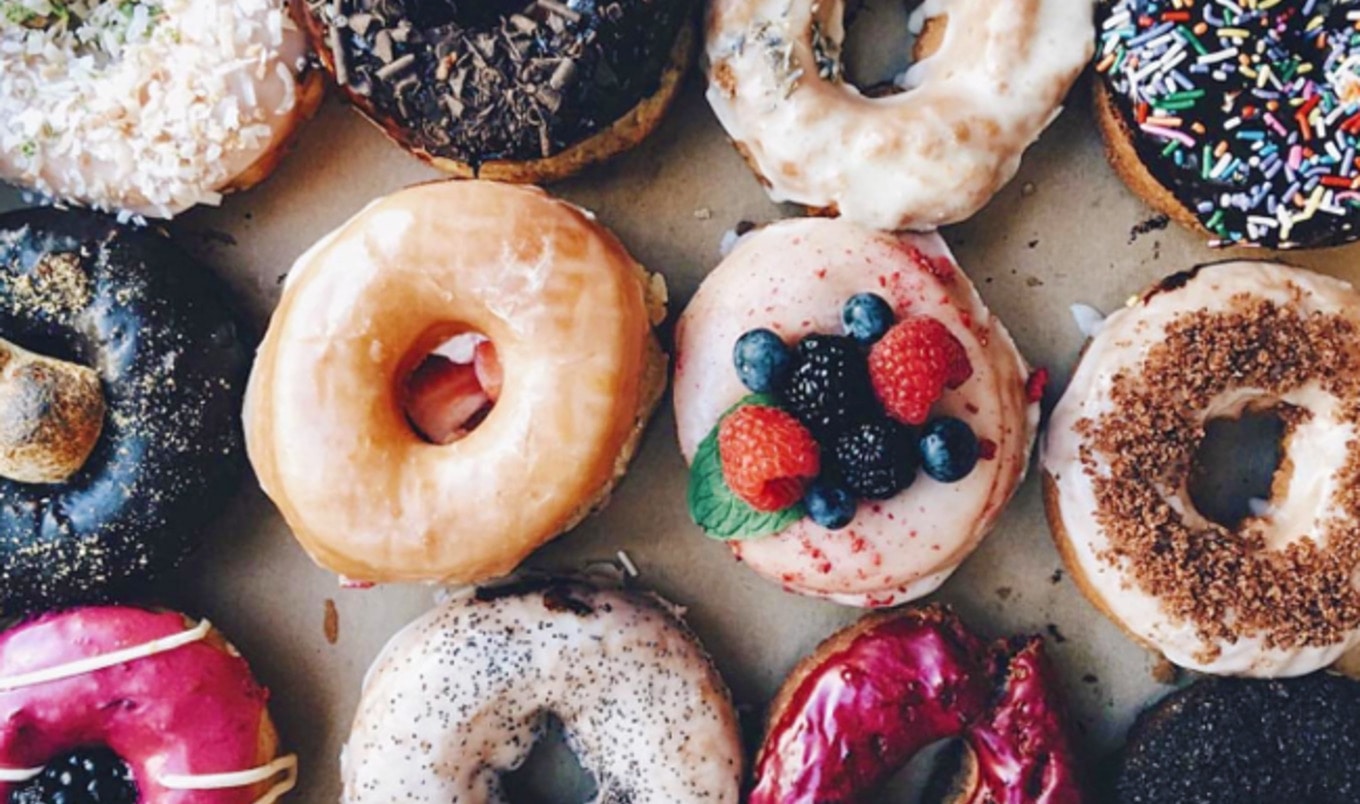 We can't wait to taste everything at Los Angeles' Circle V festival—while listening to Moby's mood-setting tunes.
October 14, 2016
---
When we heard that longtime vegan and legendary musician Moby was putting on vegan festival Circle V in Los Angeles—the only show which he will play this year—we couldn't stop smiling. Moby's partners in anti-crime are animal-rights organization Mercy For Animals (MFA) and legendary No Doubt bassist Tony Kanal, and the show will also feature musicians such as COLD CAVE and Blaqk Audio. If that's not enough, prominent vegan celebrities—such as tattoo and makeup maven Kat Von D, NBA champ John Salley, Cowspiracy director Keegan Kuhn, racecar driver Leilani Münter, along with a host of others— will speak at the event. A lot to swallow? We're just getting started.
 
While the music and speakers are guaranteed to rock the house, we all know that (aside from raising awareness about animal-rights) vegan festivals are about one thing and one thing only: the food! So we tapped MFA founder Nathan Runkle for the scoop on what we can stuff our faces with at the fest. And since all proceeds of the fest support MFA's efforts to end animal exploitation, we won't feel so bad coming back for seconds of Mac n' Cheese waffles, Inception Cookies, and Vietnamese Nachos.
 
Without further adieu, we bring you an exclusive sneak peek at the food that will be served during the Circle V festival at the Fonda Theater on October 23.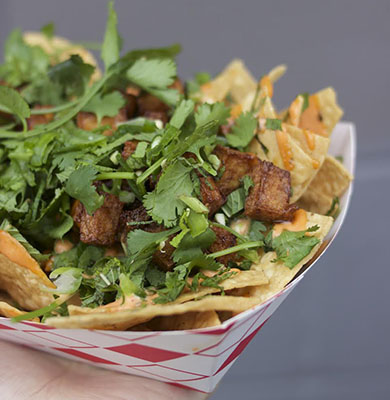 Mandoline Grill
This mobile eatery will be serving vegan takes on classic (and modern) Vietnamese dishes. Their Vegan Bánh mì is served on a fresh, 12-inch French baguette that comes loaded with fresh cucumber slices, cilantro, pickled carrot and daikon, scallion oil, and tofu in place of meat. Since we have two hands, the other will be firmly gripping Mandoline's Vietnamese Nachos, with similar flavor components to the Bánh mì layered over crispy tortilla chips with the added oomph of fresh mint and spicy kick of sriracha oil.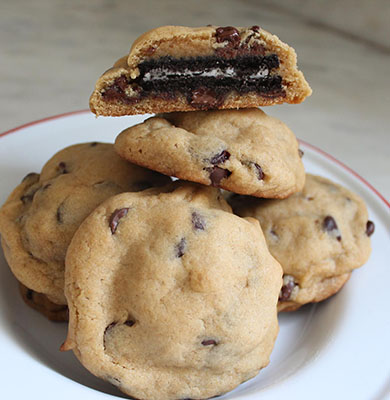 Clara Cakes
Aside from the mindblowing selection of vegan baked goods, what makes Clara Cakes unique is its teenage owner Clara Polito who, at age 12, started to sell her passionate vegan creations to events and concerts around town. Now 19, Polito is still whipping up some sugar-coated magic. At the fest, we're stocking up on her Mac n' Cheese Waffles (served with Follow Your Heart's vegan ranch dressing), ricotta-stuffed cannoli, various cupcakes, and Inception Cookies—or Oreo-stuffed chocolate chip cookies.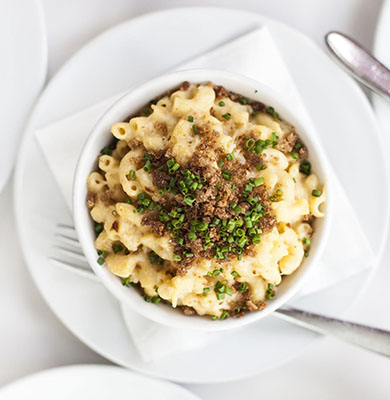 Little Pine
In addition to providing smooth tunes, the festival's MC, Moby, is bringing a little grub to the game by way of his vegan restaurant Little Pine which he opened last year to great acclaim. We can't wait to stick a fork into Little Pine's gluten-free Mac n' Cheese with its gooey cashew-based cheese. The best part? All profits earned by the restaurant (at the venue and at its Silverlake location) are donated to charities such as Animal Legal Defense Fund, the Humane Society of the United States, Farm Sanctuary, Physicians Committee for Responsible Medicine, People for the Ethical Treatment of Animals, Sea Shepherd, and festival partner Mercy for Animals. Total win, win!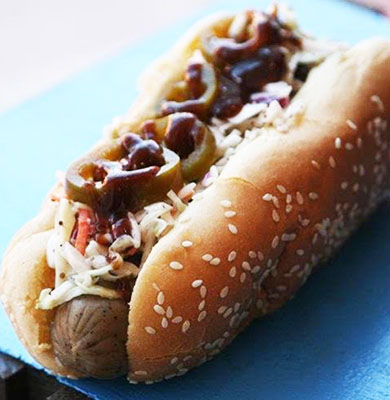 The Franken Stand
For a little timely spook-to-our-step, we're heading straight for The Franken Stand, a vegan hot dog and sausage eatery that hits the spot for Halloween. "The Stand" will be serving up three vegan hot dogs: a classic "The Creature," made with a gourmet vegan frank, "The Witch," which features a beer brat, and "The Franken," an Italian sausage-based dog spiced with sundried tomatoes and basil. A condiment table will be at the ready to spruce up our dogs with all the fixins'.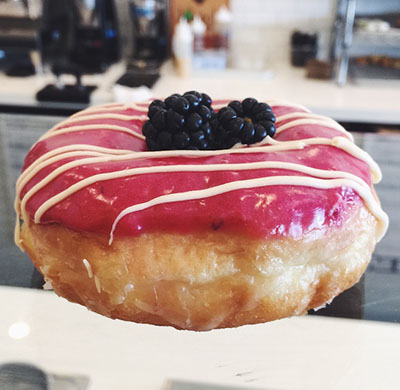 The (Wonderful) Others
As if the aforementioned offerings weren't enough to keep us full until Thanksgiving, the festival will host another five vegan vendors to sweeten the deal. Doughnut aficionados Donut Friend will bring its fluffy creations to the table as will The Shugah Mama—a local gluten-free cookie shop. While we always have dessert first, making room for Oakland, CA-based Taqueria La Venganza's flavorful Mexican-inspired offerings shouldn't be a problem. Sage Plant Based Bistro will also be on hand offering their signature whole food, plant-based dishes. To wash it down, we're going straight to Clover Juice where cold-pressed, high quality juices are king. Once all is said and eaten, we're circling around Circle V for seconds.
Photo courtesy of @molmiller