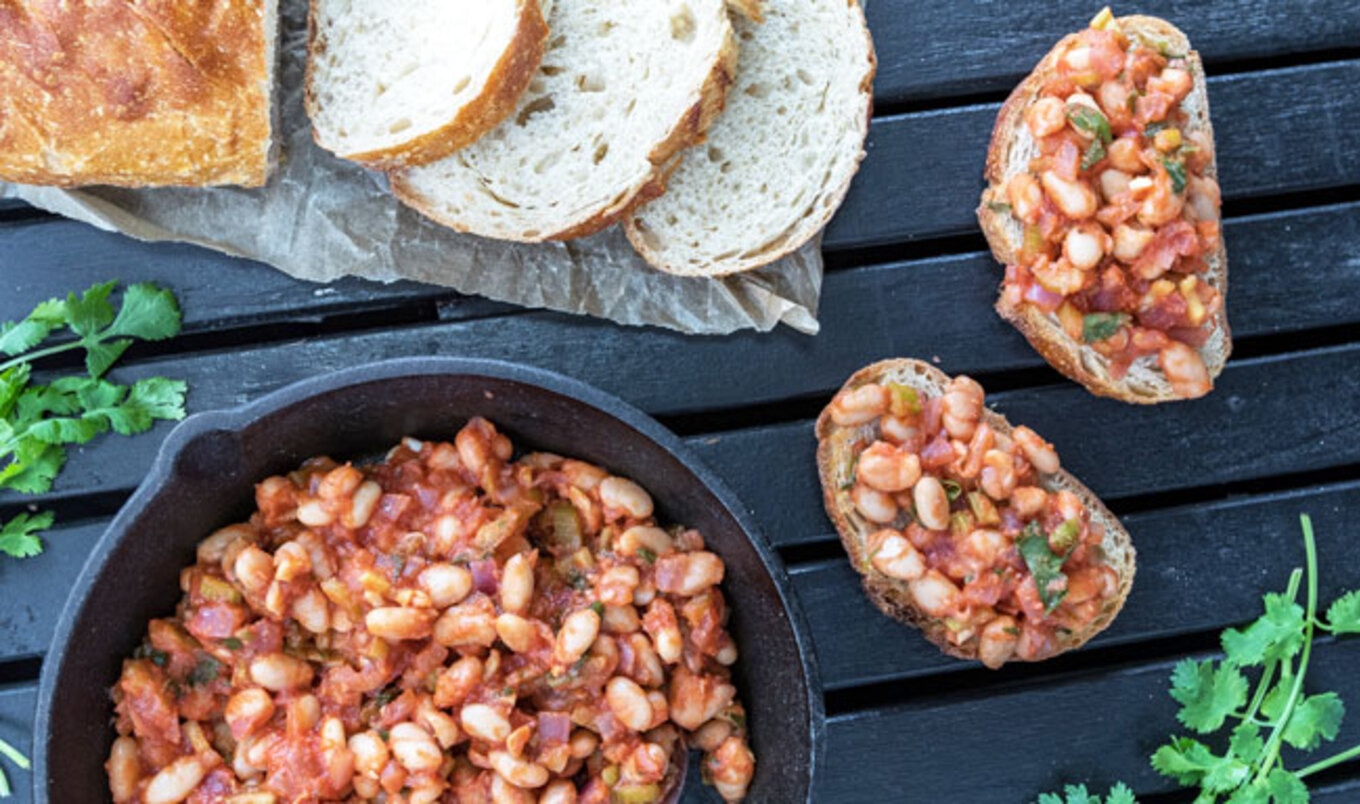 We're updating this classic appetizer as a hearty meal for two.
April 26, 2023
Beans and toast are a classic pairing, but the addition of a few seasonings and herbs can take this traditional meal to a whole new level. Served as an appetizer or a light lunch, our version of Spanish-style beans and toast is perfect for two … but we're pretty sure you won't want to share. And guess what? This meal takes only 20 minutes to prepare.
What you need:
½ cup vegetable broth, divided
1 medium clove garlic, minced
¼ cup finely diced red onion
1 stalk celery, diced
2 tablespoons tomato paste
1 (15-ounce) can northern white beans, drained
1 tablespoon apple cider vinegar
¼ cup chopped fresh cilantro
½ teaspoon liquid smoke
¼ teaspoon salt
¼ teaspoon black pepper
4 slices toasted sourdough bread
What you do:
1. Combine ¼ cup vegetable broth, garlic, onion, and celery in a skillet over medium heat and cook until fragrant and translucent. Add tomato paste, beans, vinegar, and remaining ¼ cup broth, and cook until barely warmed through, approximately 1 minute.
2. Stir in cilantro and liquid smoke, and cook for another 30 seconds. Add salt and pepper. Serve with toasted bread and garnish with fresh cilantro.