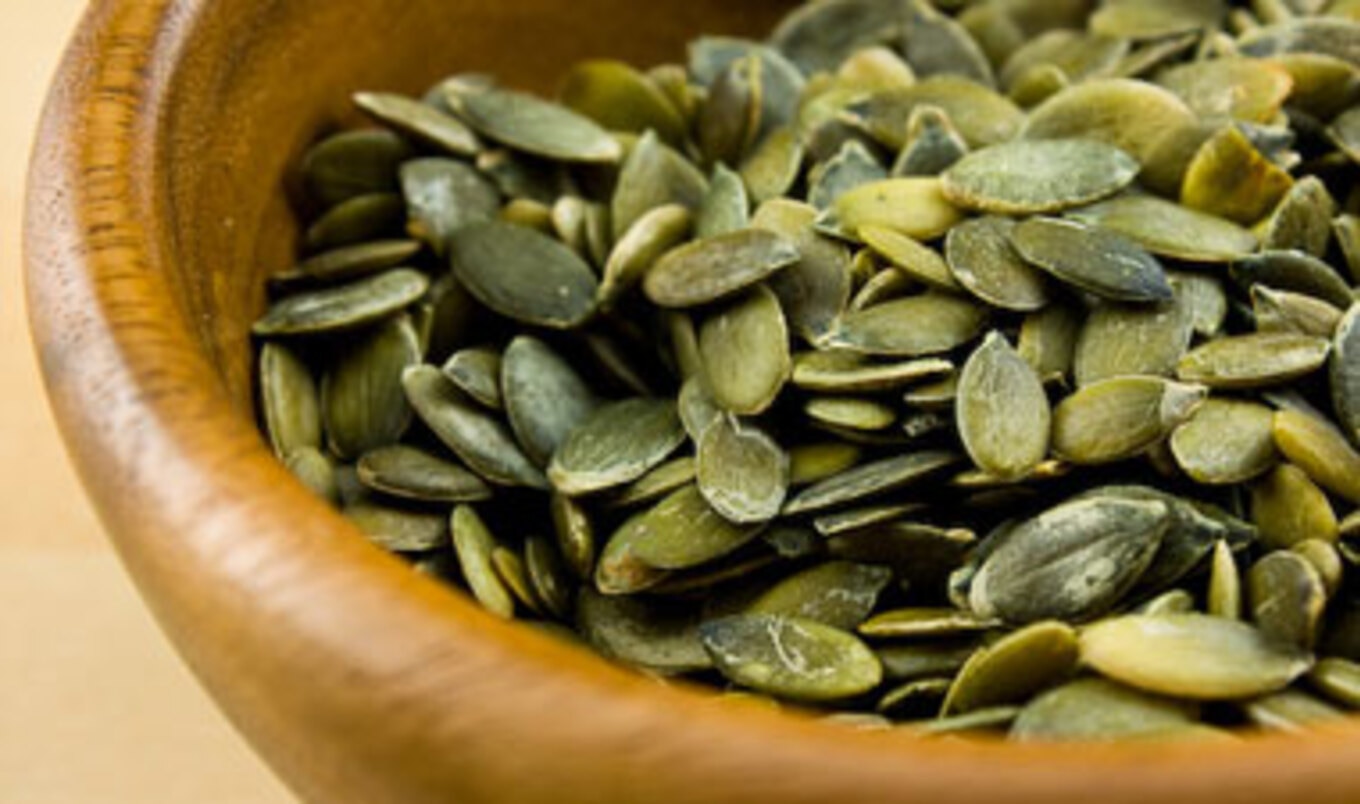 Not all zombies are created equal, so when our fellow-vegan zombies come a-poundin' at the door, be ready with these spicy hot pumpkin seeds that will make them appreciate you for your brains rather than want to eat them!
October 28, 2012
Makes approximately 2 pounds
What you need:
2 pounds roasted, salted pumpkin seeds
1 cup hot suace
2 tablespoons peanut oil
Juice of 1 lime
1 teaspoon sugar
1/4 cup bottled crushed jalapeños, drained
1/8 tsp liquid smoke
What you do:
In a large, resealable plastic bag, place pumpkin seeds. In a 1-cup glass measuring cup, combine remaining ingredients, stirring thoroughly. Pour marinade over seeds, seal bag, and squeeze to mix thoroughly. Marinate in the refrigerator overnight, turning bag a few times.
Preheat oven to 250 degrees and line a baking sheet with parchment paper. Spread pumpkin seeds evenly, then roast for 2 to 2-1/2 hours, stirring every half hour. Turn oven off and let pumpkin seeds rest in closed oven overnight to dry out. Store in airtight containers lined with paper towels.
Get the rest of the spook-tacular vegan boo-fet here!