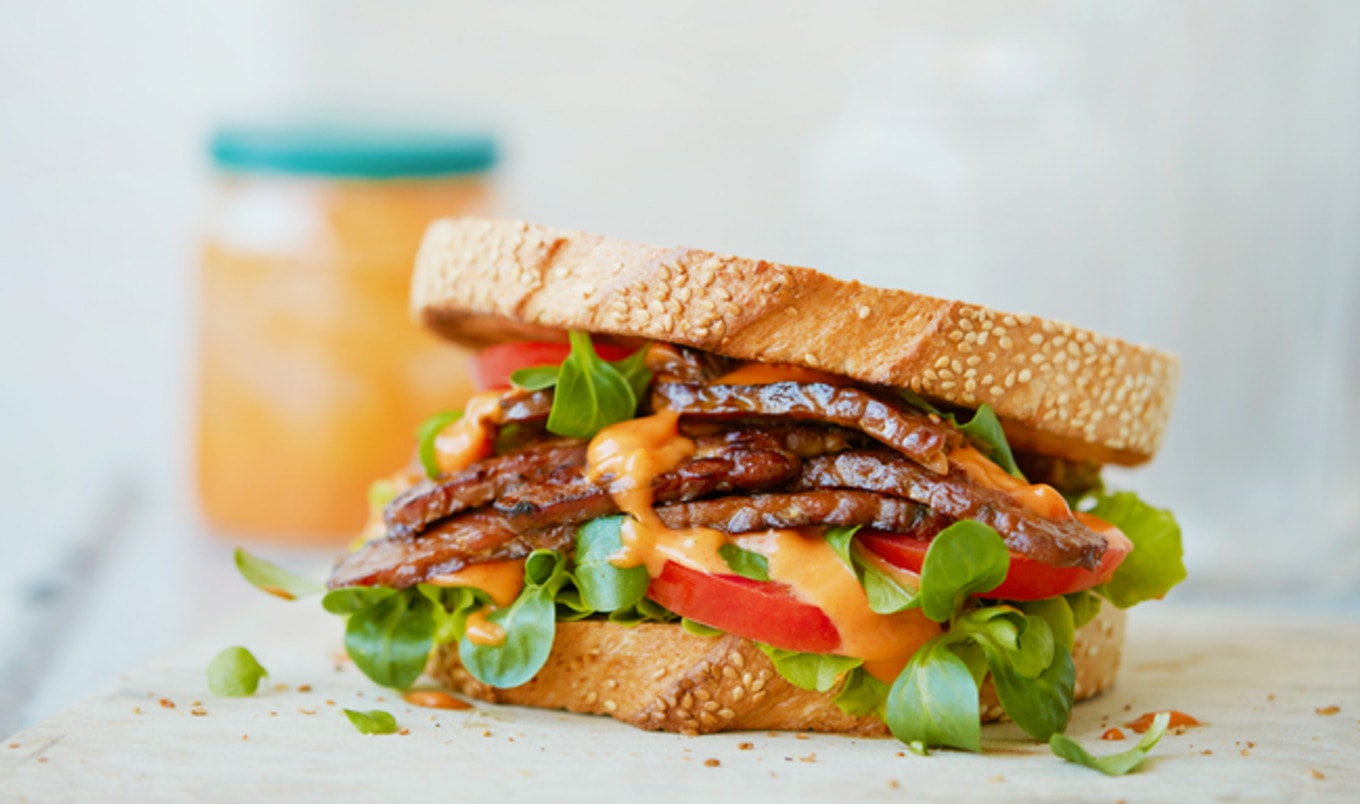 This spiced-up version of an old classic will leave you craving a "K" in front of your BLT from here on out.
May 3, 2023
What's the best way to revitalize an old recipe? Kick it up with some spice! This Spicy Korean BLT, from Jackie Kearney's My Vegan Travels, features a homemade gochujang mayonnaise, while the addition of pickled red chilis give an old favorite some serious fire power.
What you need:
5½ ounces smoked tempeh
½ cup tamari or light soy sauce
2 tablespoons vegan mayonnaise
½ tablespoon gochujang
1 tablespoon vegetable oil
2 thick slices of bread, lightly toasted
2 leaves iceberg lettuce
½ cup watercress
1 large ripe tomato, sliced
¼ cup pickled chilies
What you do:
1. Slice tempeh lengthwise into ¼-inch-thick pieces. Into a small bowl, place tempeh slices and tamari and let marinate for 10 minutes.
2. Into a separate small bowl, mix vegan mayonnaise and gochujang and set aside.
3. Into a skillet over medium-high heat, warm oil and add marinated tempeh slices. Fry until browned and crispy around edges, approximately 4 minutes on each side. Place on paper towels to drain.
4. To build, layer the bottom slice of toasted bread with lettuce and watercress, and top with tomato slices. Generously drizzle with gochujang mayonnaise, and then layer the fried tempeh, pickled chilies, and top with the second slice of toasted bread.