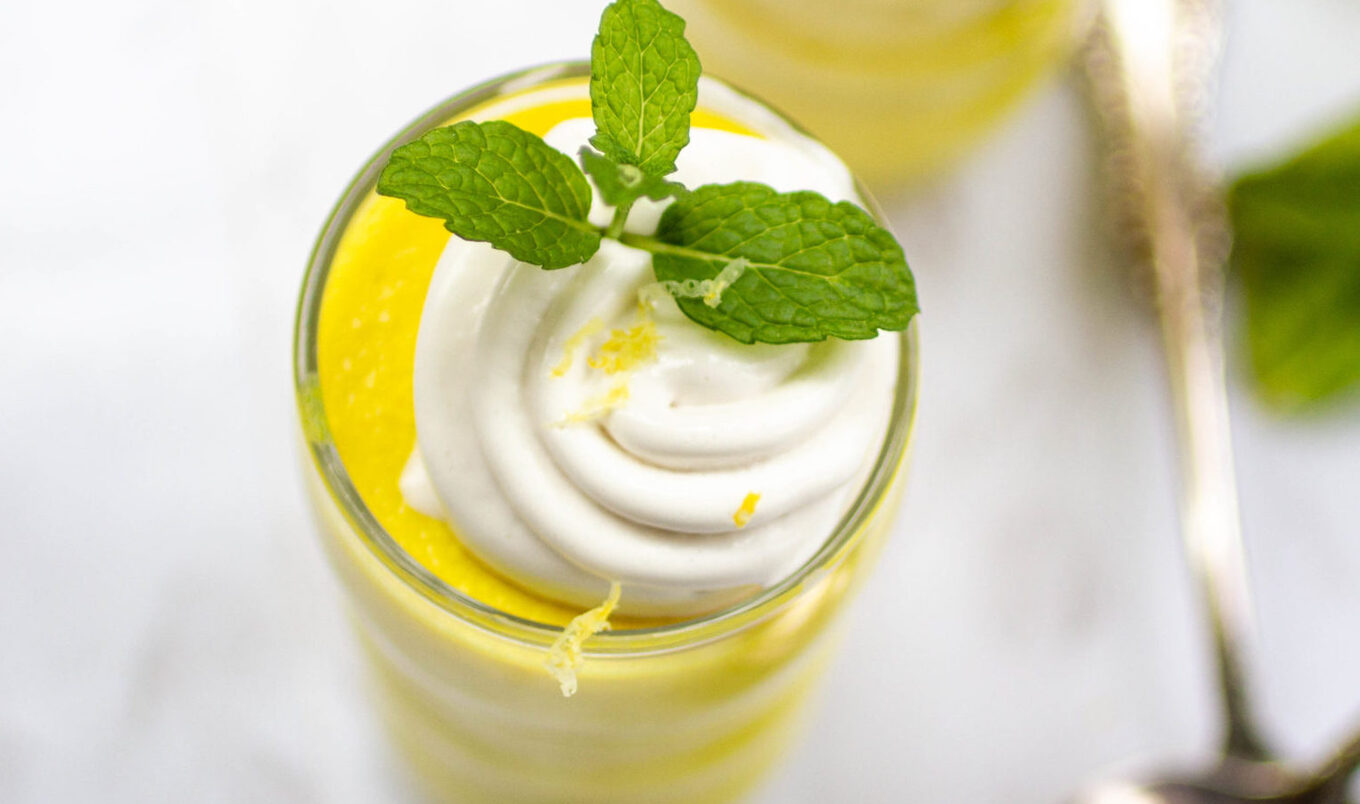 This super-simple, fresh-and-zesty pudding is a light and creamy dessert that makes for a wonderful post-dinner treat.
July 22, 2023
Fresh lemon juice is the key to achieving the brightest taste in this recipe from The Well Fed Yogi. Top with a swirl of coconut whipped cream for added decadence.
What you need:
¼ cup lemon juice
1 cup vegan milk
¼ cup maple syrup
1 teaspoon vanilla extract
2 tablespoons cornstarch
¼ cup fresh berries, for garnish
2 mint leaves, for garnish
What you do:
Into a medium pot over medium-high heat, pour lemon juice, milk, vanilla extract, and maple syrup. Heat, stirring well until mixture comes to a boil, and then reduce heat to a simmer.
In a small bowl, add cornstarch and ¼ cup of heated lemon mixture. Mix well until the consistency of a very smooth paste is achieved.
Pour back into pan with lemon mixture and stir continuously over medium heat until thickened. If mixture becomes lumpy, pass through a sieve.
Pour into two individual bowls, cover with plastic wrap directly over top of pudding to prevent a skin from forming, and place in refrigerator to chill for at least 4 hours, or overnight.
Serve with a garnish of mint and berries.
For more recipes like this, check out: