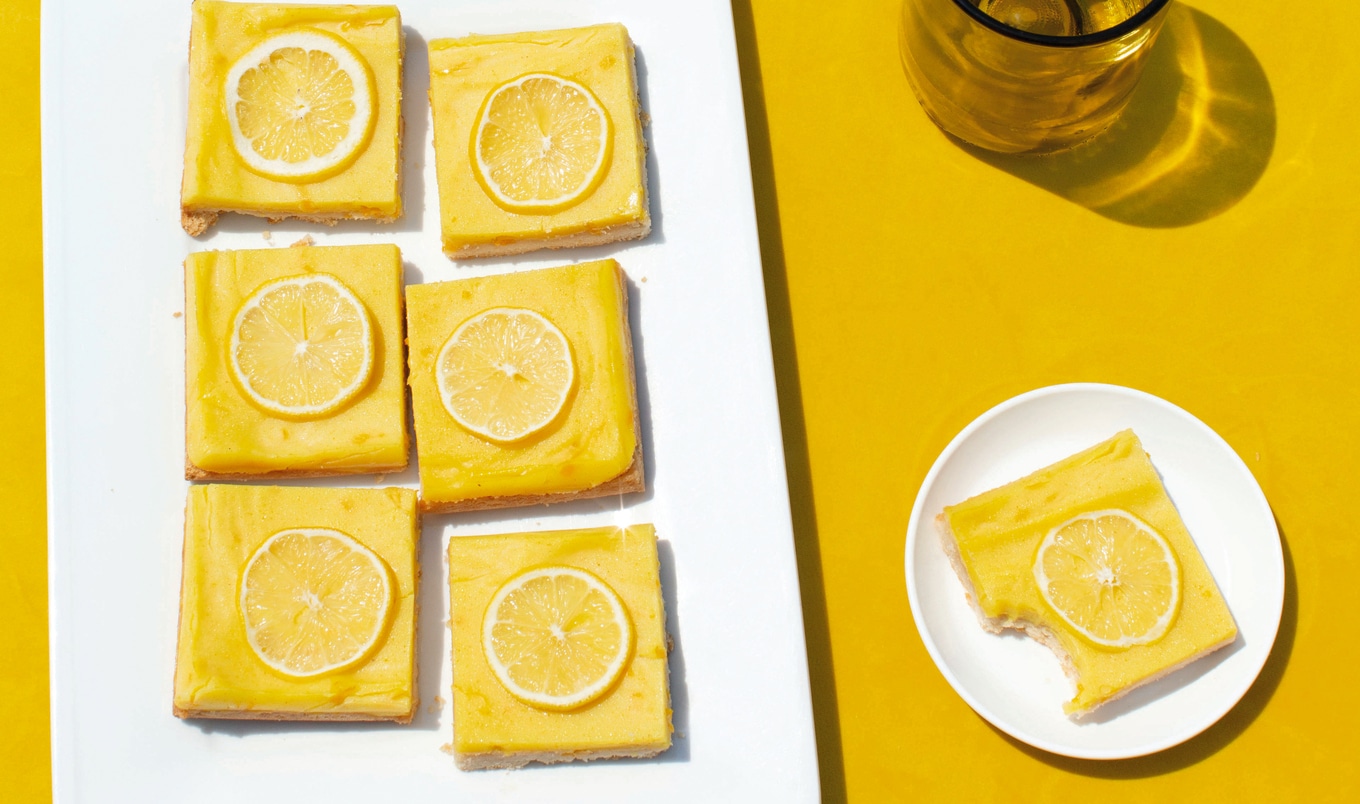 These vibrant vegan bars are sweetened with only maple syrup and packed with the bright, fresh, slightly sweet flavor of Meyer lemons.
April 15, 2022
These brightly-hued bars from Eat Clean, Play Dirty—the newest cookbook by Danielle Duboise and Whitney Tingle, of wellness brand Sakara Life—are a cinch to make and pair perfectly with a tall glass of iced herbal tea.
What you need:
What you do:
For the crust, preheat oven to 350 degrees. Line an 8-inch-square pan with parchment paper and set aside.
In a large bowl, whisk almond meal and tapioca flour. Stir in oil and maple syrup, and mix until combined. Press mixture into bottom of pan and bake until crust is lightly browned around edges, about 15 minutes.
For the filling, in a medium pot, whisk lemon juice and cornstarch until no lumps remain. Whisk in coconut milk, maple syrup, oil, turmeric, vanilla, and lemon zest. Bring mixture to a simmer over medium heat, stirring frequently for 8 minutes, or until filling thickens. Remove from heat and let cool for 10 minutes.
Pour filling over crust and refrigerate for 3 hours, or until completely set. Lift bars out of pan, cut into 16 squares, top each with a slice of lemon, and serve.
Photo credit: Lianna Tarantin