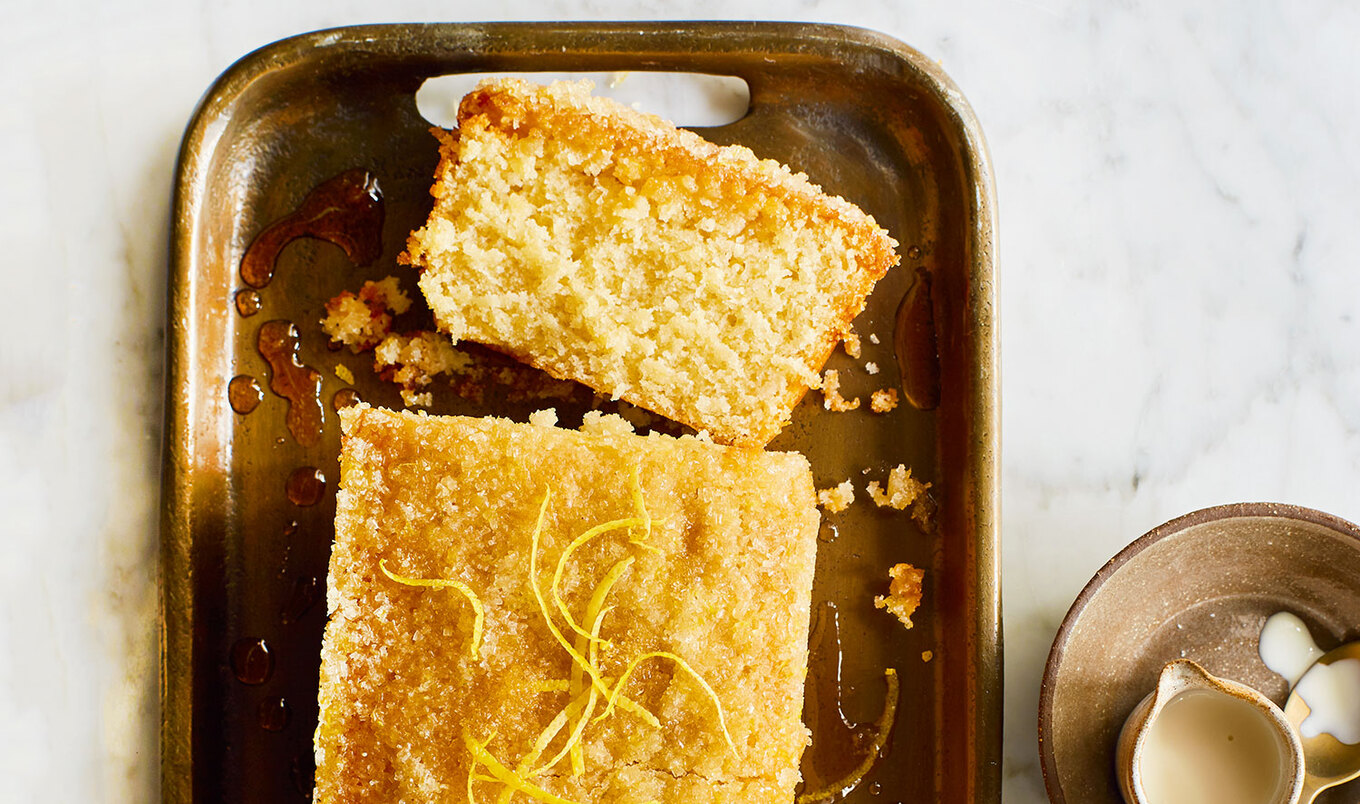 Ultra moist and bright-and-zesty, this vegan cake will ruin other cakes for you.
March 1, 2023
Everyone loves cake. But what can make it even better? A homemade drizzle injected straight inside that makes everything lusciously, zestily, deliciously moist. And this classic Lemon Drizzle Pound Cake from the Bish Bash BOSH! does just the trick.
What you need:
For the cake:
1 cup self-rising flour
¾ cup almond flour
1 cup sugar
1 teaspoon baking powder
⅛ teaspoon salt
3 lemons, zested and juiced
½ cup olive oil
¾ cup unsweetened vegan milk

For the drizzle:
1 lemon, zested and juiced
½ cup demerara or turbinado sugar
What you do:
1. Preheat oven to 350 degrees. Line a large loaf tin with parchment paper and spray with cooking spray.
2. For the cake, into a large bowl, whisk flour, almonds, sugar, baking powder and salt. In a separate bowl, whisk lemon zest, lemon juice, olive oil, and milk. Add lemon juice mixture to flour mixture and fold together until well mixed.
3. Into prepared loaf tin, carefully pour cake batter. Place in oven and bake 30 to 35 minutes, until a knife inserted in the middle comes out clean.
4. For the drizzle, in a mixing bowl, whisk lemon juice, lemon zest, and sugar until smooth.
5. Remove cake from oven and poke several holes into the top with a skewer. Pour lemon drizzle over cake, ensuring even coverage. Leave to cool in tin, then cut into slices and serve.