After hundreds of entries, 10 finalists, and delicious cookie sampling, we present our Holiday Cookie Contest winners.
December 18, 2012
---
When we announced the second annual VegNews Holiday Cookie Contest, we couldn't wait to see what our creative readers would whip up. After receiving an amazing response from VN readers and hundreds of cookie entries, we had the tough task of narrowing down the entries to 10 finalists that we would sample. And after a rigorous day of cookie judging (and sugar comas), we give you the esteemed winners. Congratulations to all, and happy baking!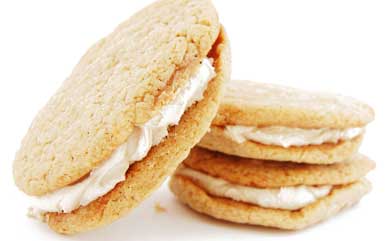 First Place:
Apple Pie Cookies with Maple Cream Filling
by Leigh Saluzzi
Apple pie and maple are a flavor match made in heaven. These sandwich cookies are absolute perfection.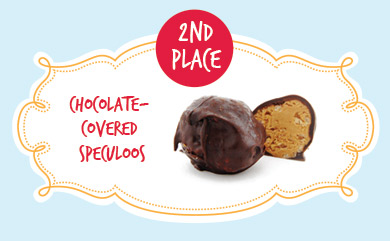 Second Place:
Chocolate-Covered Speculoos Balls
by Jessie Smith
Cookie butter cookie dough drenched in chocolate with just a hint of salt makes the perfect bite-sized dessert.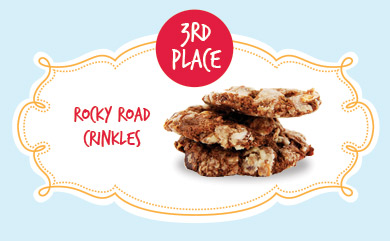 Third Place:
Rocky Road Crinkles
by Sandra Kohlmann
These marshmallow, chocolate, nutty cookies pack in all the flavors of the classic, beloved ice cream flavor.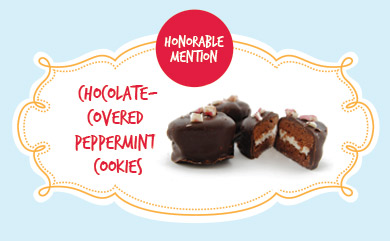 Honorable Mention:
Chocolate-Covered Peppermint Sandwich Cookies
by Cara Reed
These fudgy peppermint bites are completely coated in a rich dark chocolate exterior with a smooth minty filling in the center.
For more holiday cookies, read: