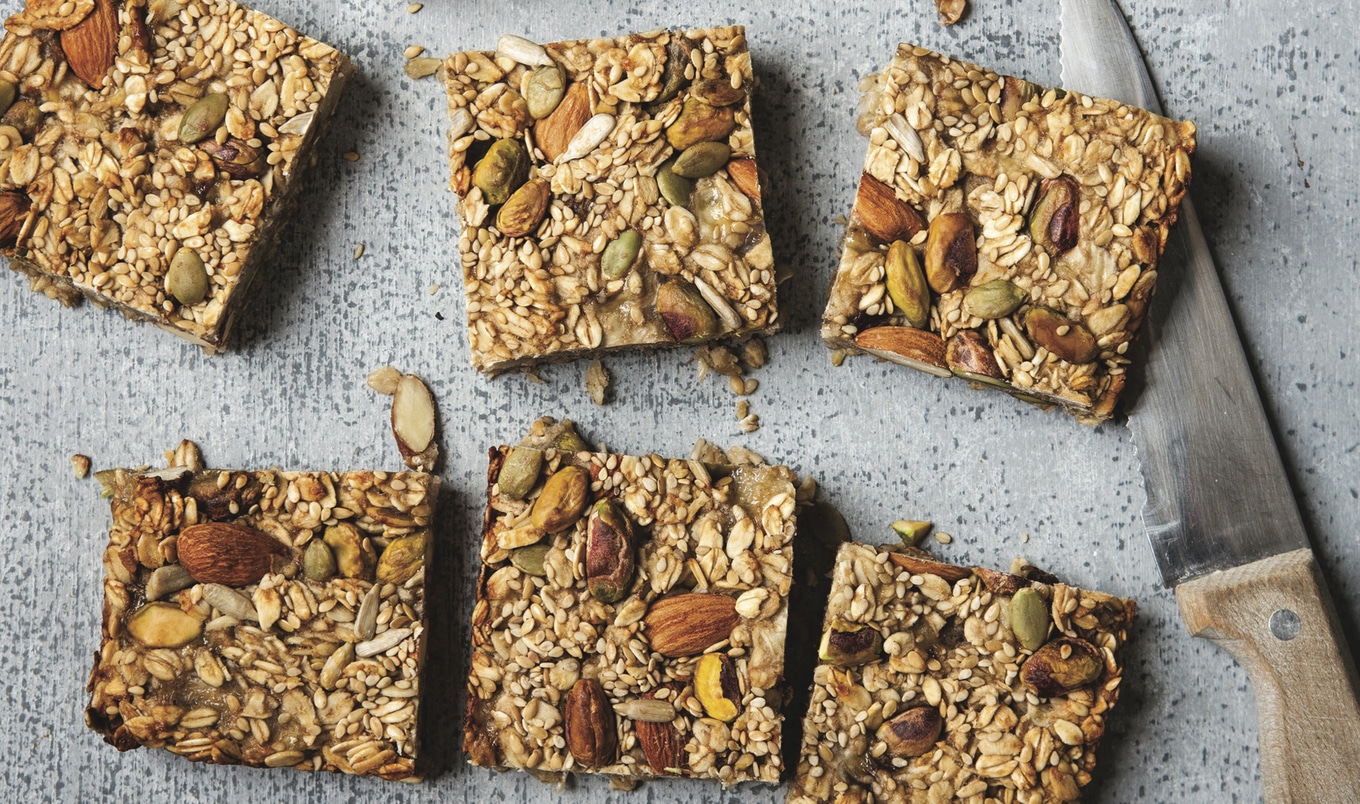 These are the ideal pre- or post-workout treat and are packed with fueling carbs and healthy fats.
September 1, 2021
The combination of oats, nuts, and seeds mean these bars from the So Vegan in 5 cookbook provide you with slow­ releasing energy, keeping you fuller for longer.
What you need:
3 ripe bananas, peeled
⅔ cup mixed nuts and seeds, roughly chopped
2½ cups old-fashioned oats
¼ cup maple syrup
1 tablespoon coconut oil, melted
What you do:
Preheat oven to 400 degrees and line an 8 x 8-inch square baking pan with parchment paper.
Into a mixing bowl, add bananas and mash until runny and no lumps remain. Add remaining ingredients to bowl and mix until combined.
Into prepared baking pan, pour mixture. Use the back of a spoon to level out mixture and bake for 30 minutes until golden brown.
Remove from oven and leave to cool in pan for 15 minutes. Remove bars from pan by pulling out parchment paper, and transferring to a wire rack. Leave to cool completely before slicing into 9 squares.