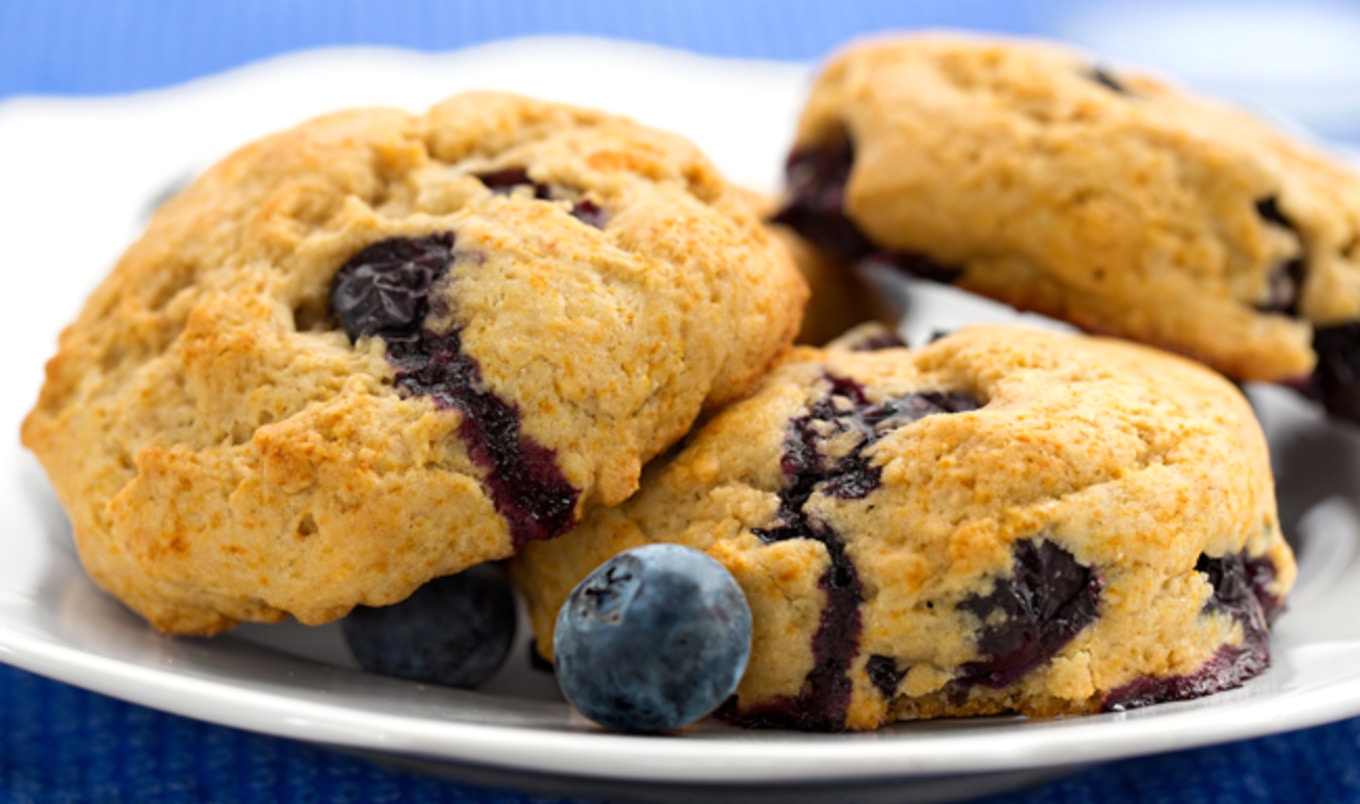 These scones are chock-full of blueberries and make for a wonderful breakfast treat.
May 9, 2016
What you need:
2 cups spelt pastry flour
1 tablespoon baking powder
1 teaspoon salt
⅓ cup cold pressed oil
⅓ cup plus ¼ cup (for brushing) agave nectar
¼ cup cold water
1 tablespoon vanilla
½ cup fresh or frozen blueberries
What you do:
1. Preheat oven to 375 degrees. Line a cookie sheet with parchment paper or a thin layer of oil.
2. Place flour, baking powder, and salt in a bowl and mix. Add oil, ⅓ cup agave nectar, water, and vanilla and mix for 30 seconds. Gently fold in blueberries.
3. Drop large spoonfuls of dough onto cookie sheet and bake for 15–20 minutes. Remove from oven and brush with agave nectar. Continue to bake for an additional 2 to 4 minutes or until lightly golden.