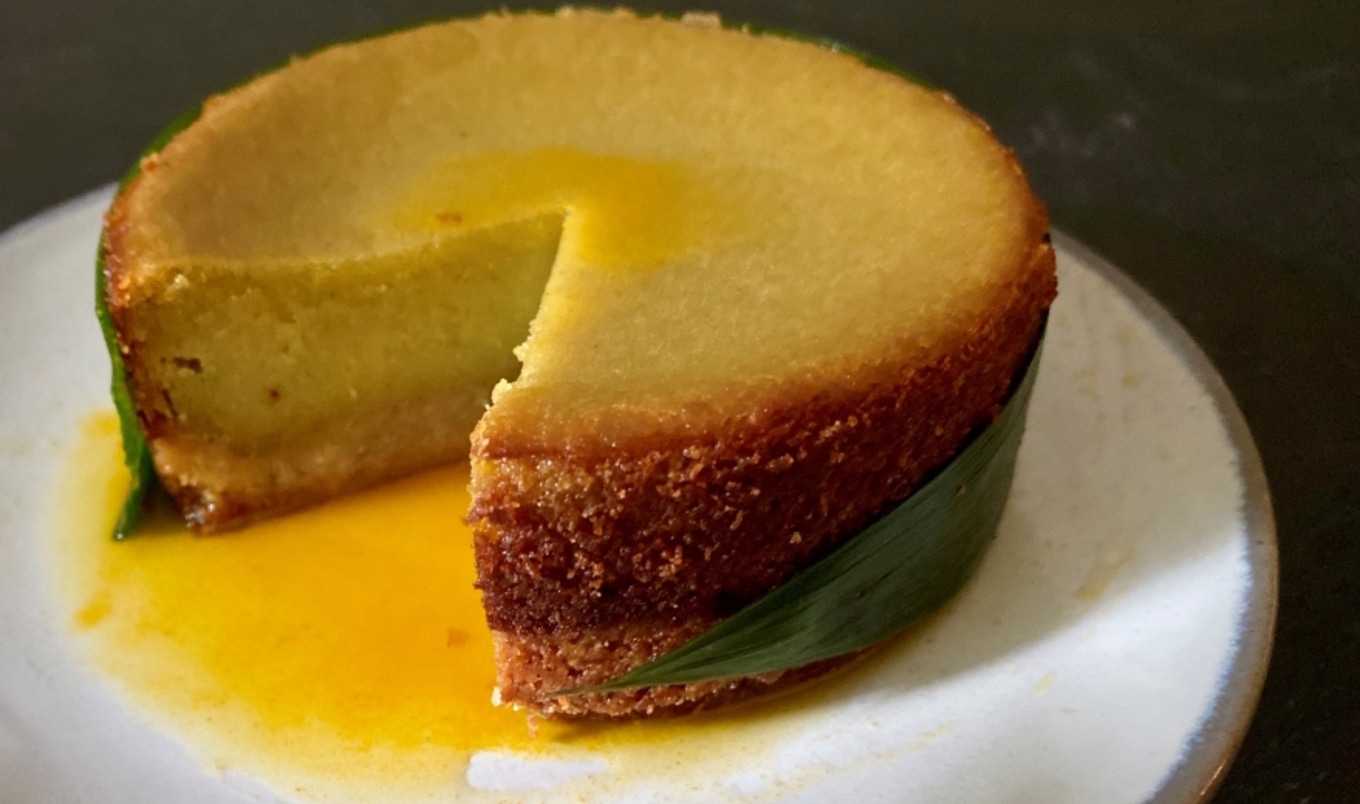 Filipinx flavors of calamansi citrus and earthy vanilla-like pandan shine in these creamy cashew-based cheesecakes.
October 17, 2020
Classic cashew cheesecake gets a Filipinx twist with calamansi citrus fruit—known for its sweet and tangy flavor. Pandan, a fragrant leaf commonly used in Asian desserts, rounds out this unique cheesecake from Filipinx food blogger Sage + Citrus + Onyx.
What you need:
For the crust:
1½ cups almond flour
1 cup oat flour
½ cup coconut milk powder
½ cup vegan butter
½ cup sugar

For the filling:
2 cups raw cashews, soaked in water overnight and drained
1 cup full-fat canned coconut cream
3 tablespoons cornstarch
1 teaspoon vanilla extract
1½ teaspoons calamansi juice
½ cup agave nectar
2 tablespoons coconut oil, melted
1 teaspoon pandan powder
¼ teaspoon salt

For the kalamansi syrup:
1 tablespoon agave nectar
1 tablespoon kalamansi juice
What you do:
For the crust, preheat oven to 350 degrees. Into a food processor, add all crust ingredients and pulse until a smooth batter forms. Into three 4-inch springform pans, divide crust dough and press until ¼-inch thick at bottom of pans.
Place in oven and bake for 7 minutes, or until lightly browned. Remove from oven and set aside.
For the filling, into a food processor, blend cashews. Add all remaining filling ingredients and blend until completely smooth.
Pour filling over base, leaving ¼ inch at top. Place in oven and bake for 30 minutes, or until edges begin to pull away and tops are golden brown. Remove from oven and allow to cool completely.
For the kalamansi syrup, in a small bowl, whisk agave and kalamansi juice. Top cooled cheesecakes with kalamansi syrup and serve.
Photo credit: Maureen Eppler