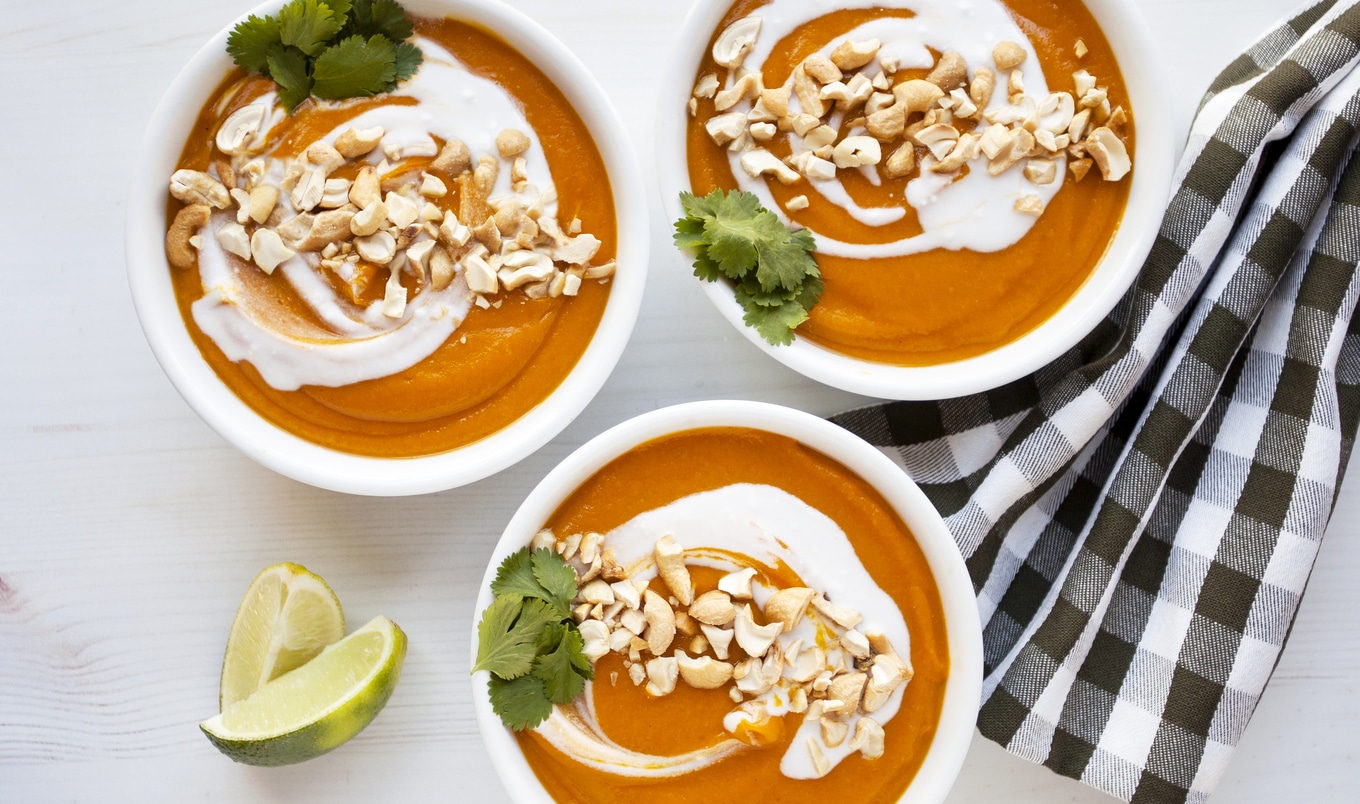 This comforting and healing creamy soup is perfect when you're feeling under the weather.
January 14, 2023
This nutrient-rich soup from the Katie's Healing Kitchen cookbook has all the beta carotene you need thanks to a pound and a half of bright orange carrots and sweet potatoes.
What you need:
2 tablespoons coconut oil
1 medium yellow onion, diced
2 garlic cloves, minced
1 tablespoon grated ginger
1 teaspoon turmeric
1 teaspoon curry powder
3 cups diced carrots
1 cup diced unpeeled sweet potatoes
4 cups vegetable broth
1 cup canned coconut milk
1½ teaspoons salt
What you do:
In a large pot over medium heat, warm oil. When oil is hot, add onion and garlic, and sauté for 10 minutes, stirring frequently. Add ginger, turmeric, and curry powder, and sauté 2 to 3 more minutes.
Add carrots, sweet potatoes, and broth, and bring to a simmer. Top pot with lid, leaving space for steam to escape, and simmer gently for 20 minutes, or until carrots and sweet potatoes are soft. Let cool for 5 minutes.
Into a blender, add carrot-sweet potato mixture, and blend until smooth, blending in two batches if necessary. Return blended soup to pot, add coconut milk and salt, and reheat until desired temperature is reached. Serve warm.