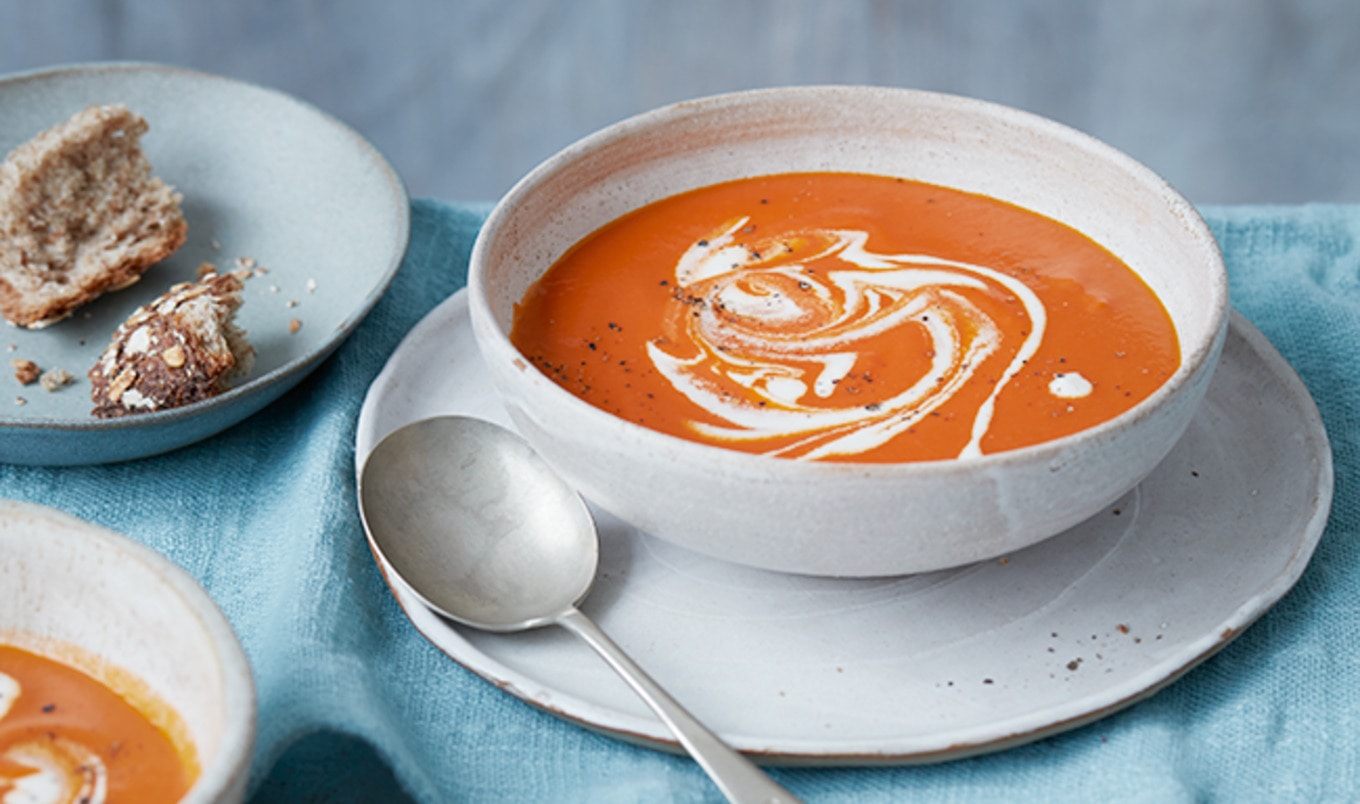 Hearty, comforting tomato soup has never been this easy.
January 16, 2023
Aromatic garlic, roasted sweet tomatoes, and luscious homemade cashew cream blend together harmoniously in this recipe from Leah Vanderveldt's new cookbook, The New Nourishing. Classic, creamy comfort in less four easy steps? We're in.
What you need:
½ cup soaked cashews
½ cup water
2 (14-ounce) cans whole tomatoes
7 garlic cloves, peeled and crushed
Olive oil, for frying
1 onion, finely diced
1 tablespoon tomato purée
2 cups vegetable stock
What you do:
1. Into a blender, add soaked cashew and water and bleund until creamy. Set aside.
2. Preheat oven to 400 degrees. Onto a baking sheet, pour canned tomatoes, with the juices, and break apart. Scatter garlic over tomatoes and season with salt. Bake for 40 minutes until juices have slightly reduced.
3. In a large saucepan over a medium heat, warm olive oil. Add onion and cook, stirring occasionally, for about 10 minutes until softened. Add the tomato purée and cook for 2 minutes. Pour in vegetable stock and roasted tomatoes (along with the garlic) and simmer for 10 to 15 minutes. Remove from heat.
4. Into a blender, combine tomato mixture and blend until smooth. Ladle into serving bowls and swirl cashew cream on each.