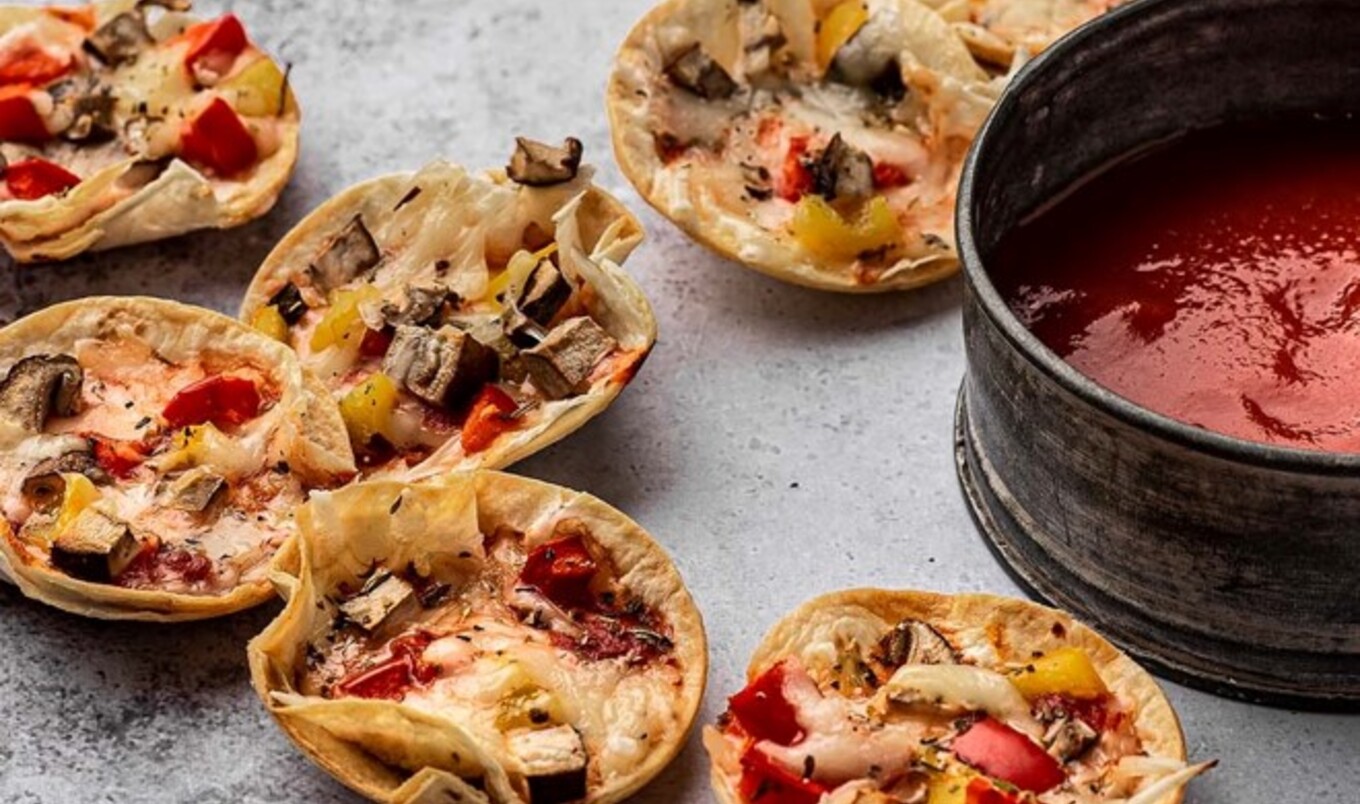 These crunchy, thin-crust mini bites of cheese pizza goodness come together in under 20 minutes.
January 11, 2023
Adjust these super simple vegan pizza cups from the Epic Vegan Quick and Easy cookbook to your liking by adding bits of meaty plant-based pepperoni and sausage, chunks of pineapple, or dairy-free parmesan and feta.
What you need:
Cooking spray
2 large (10-inch) flour tortillas
¾ cup pizza sauce
¾ cups vegan mozzarella shreds
Italian seasoning
½ cup chopped assorted vegetables (bell peppers, mushrooms, onions)
What you do:
Preheat oven to 425 degrees. Lightly spray a 12-cavity muffin tin with cooking spray.
Use a 3-inch biscuit cutter to cut 6 rounds from each tortilla.
Gently push each tortilla round into a cavity in muffin tin creating a shallow bowl. Lightly spray with cooking spray. Place 1 tablespoon of sauce on each round and top with 1 tablespoon of cheese. Sprinkle with Italian seasoning and chopped vegetables.
Bake for 10 to 12 minutes, until cheese has melted and sides of tortilla rounds have started to brown. Remove from oven, pop pizzas out of cavities with a fork, and serve warm.