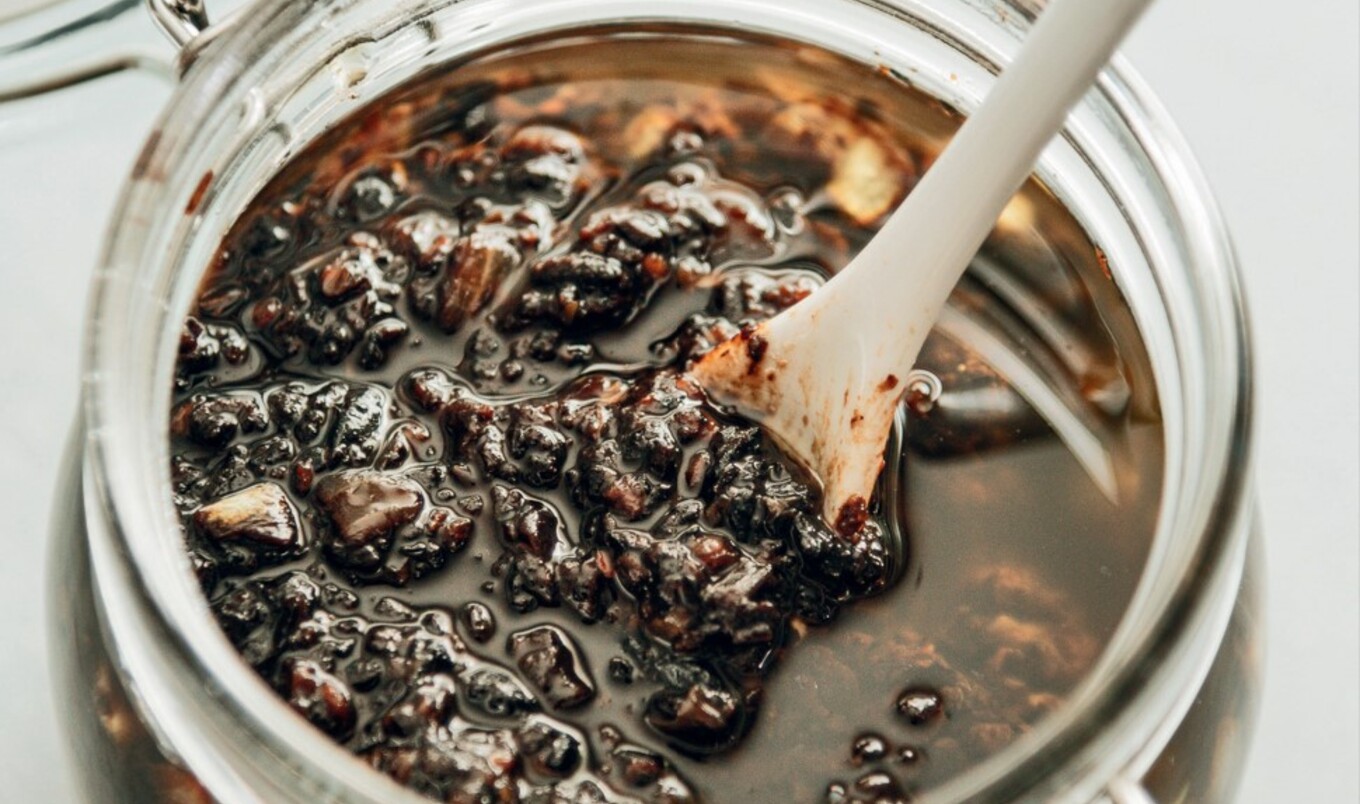 This versatile, homemade Chinese sauce adds intense umami to dishes such as fried rice, noodles, and stir-fried vegetables.
August 1, 2023
Dried Chinese chili peppers add a fragrant aroma to this dish from the Chinese Homestyle cookbook, but has only a hint of spice. If you want a spicier sauce, consider blending in ½ cup of chili oil at the end of cooking.
What you need:
⅓ cup grapeseed oil
4 to 6 dried Chinese chili peppers, torn into small pieces
1 cup fermented black beans, rinsed, strained, and coarsley chopped
¼ white onion, minced
¼ cup Shaoxing wine
¼ cup light soy sauce
¼ cup sugar
1 head garlic (8 to 10 large cloves), finely minced
1-inch piece fresh ginger, finely minced
What you do:
In a medium saucepan over medium heat, warm oil and chili peppers. Reduce heat to medium-low and cook until chili peppers turn dark but not black, stirring occasionally, 1 to 2 minutes. Scoop out chili peppers and discard.
Add black beans and onion. Cook and stir until sauce gets a bit dry (beans will absorb oil at first but release once cooked), 6 to 8 minutes.
Add Shaoxing wine, soy sauce, and sugar. Let simmer, stirring constantly, until onion is tender, about 10 minutes. Sauce can burn, so keep heat low and stir constantly to ensure even cooking.
Add garlic and ginger, and continue to cook and stir until onion turns extremely tender, about 5 minutes. Transfer sauce to a large bowl to cool completely. Store in an airtight container in refrigerator for up to 6 months.
For more recipes like this, check out: