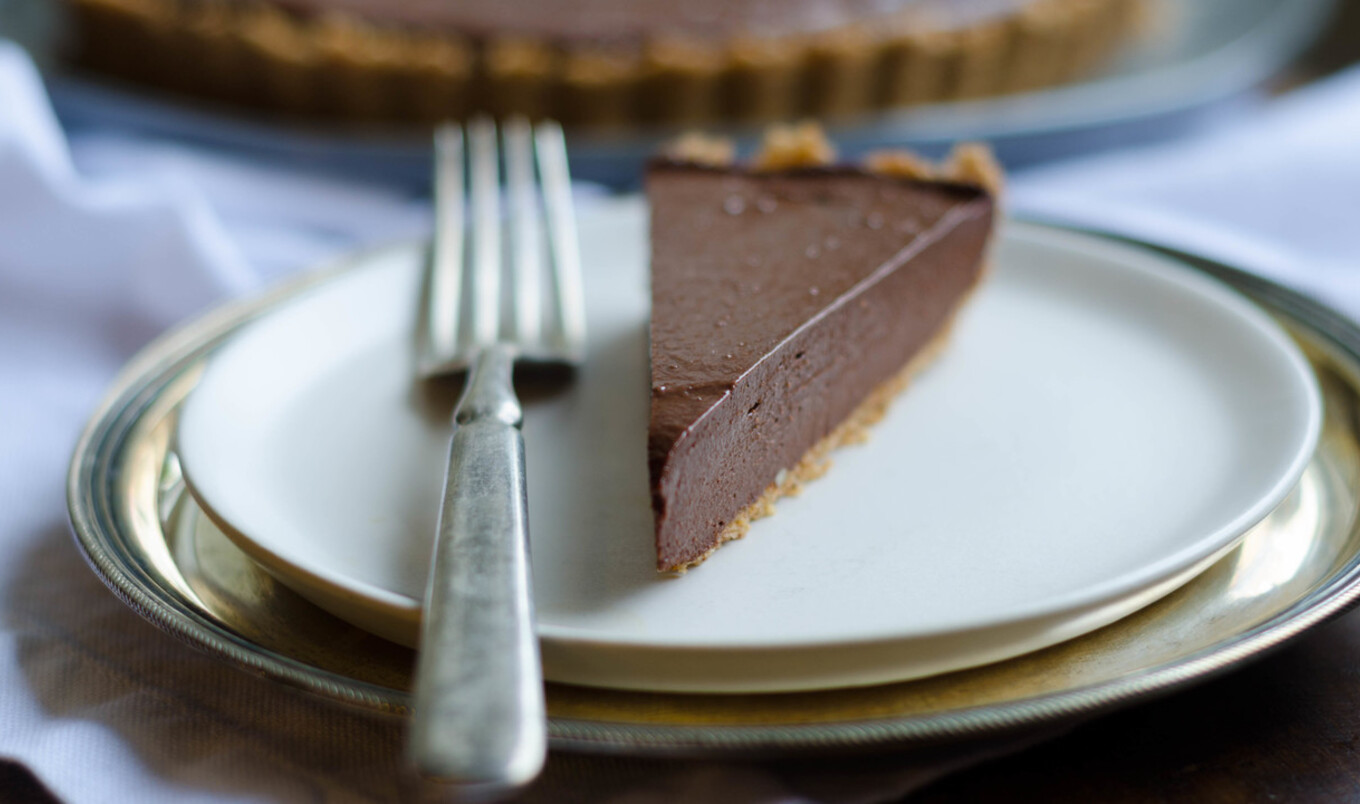 If you're a fan of rich, decadent, intensely chocolaty desserts, then this recipe is for you!
April 16, 2023
To cut through the richness of this gourmet torte from plant-based culinary school Rouxbe, pair it with berries, sauce, or compote. An extra dusting of cacao powder doesn't hurt either!
What you need:
For the crust:
1½ cups raw pecans
3 tablespoons maple sugar
½ teaspoon salt
½ tablespoon cinnamon
¼ teaspoon chipotle powder
1 tablespoon coconut butter

For the filling:
½ cup raw almond butter
½ cup date paste
¼ cup agave nectar
4 tablespoons coconut butter
1½ tablespoons tamari
1 vanilla bean, scraped
1 cup raw cacao powder
½ cup water, plus more if needed
What you do:
For the crust, into a food processor, add pecans, maple sugar, salt, cinnamon, and chipotle powder, and process until just combined. Add coconut butter and process until mixture resembles a graham cracker crust, not a paste.
Into a 9-inch fluted tart pan, add mixture and press until it's an even, firm layer over bottom and up sides of pan. Set aside.
For the filling, into a blender, add almond butter, date paste, agave, coconut butter, tamari, and vanilla bean, and blend for 1 minute. Add cacao powder and water and process until smooth, adding water as needed until just blended. The final mixture should still be quite thick, so do not add too much water.
Into prepared crust, pour filling and transfer to refrigerator for 1 hour, or until fully set, then serve.