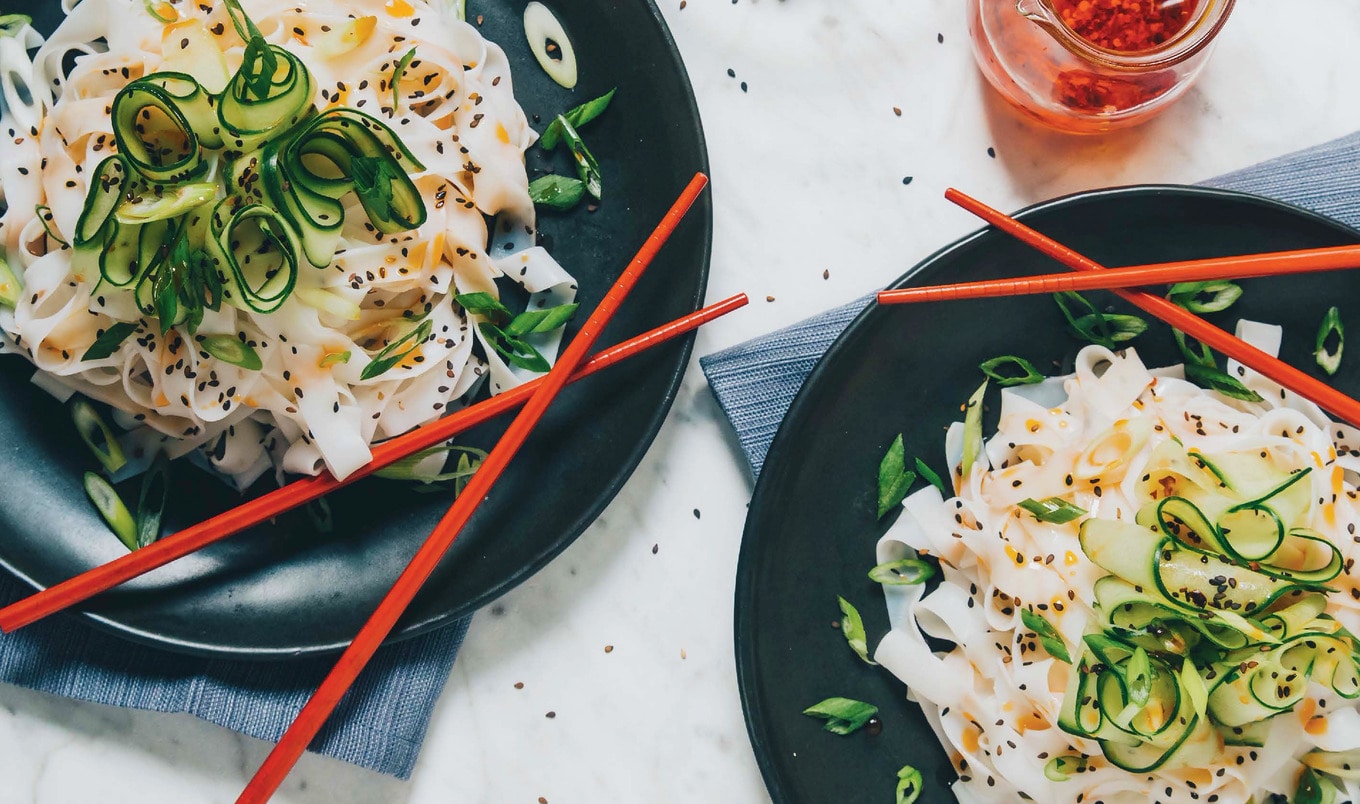 This super-simple cold noodle dish gets a kick of heat from fiery chili oil.
April 5, 2023
When it comes to our noodle preferences, we can be kind of hot and cold. Which is why this easy-to-make dish from Lauren Toyota's cookbook Hot For Food Vegan Comfort Classics hits the spot.
What you need:
1 pound flat rice noodles
2 English cucumbers
2 green onions, finely sliced diagonally
2 tablespoons toasted sesame oil
2 tablespoons sesame seeds
½ teaspoon sea salt
4 tablespoons chili oil
What you do:
1. In a large pot, bring water to boil. Add noodles and cook until al dente, approximately 6 minutes. Drain noodles, rinse under cool water, and place in a large bowl.
2. Using a vegetable peeler, slice cucumber into thin ribbons. Toss with noodles, green onions, sesame oil, 1 tablespoon of sesame seeds, and salt. Divide into serving dishes and drizzle each portion with 1 tablespoon of chili oil and garnish with remaining sesame seeds. Serve immediately.