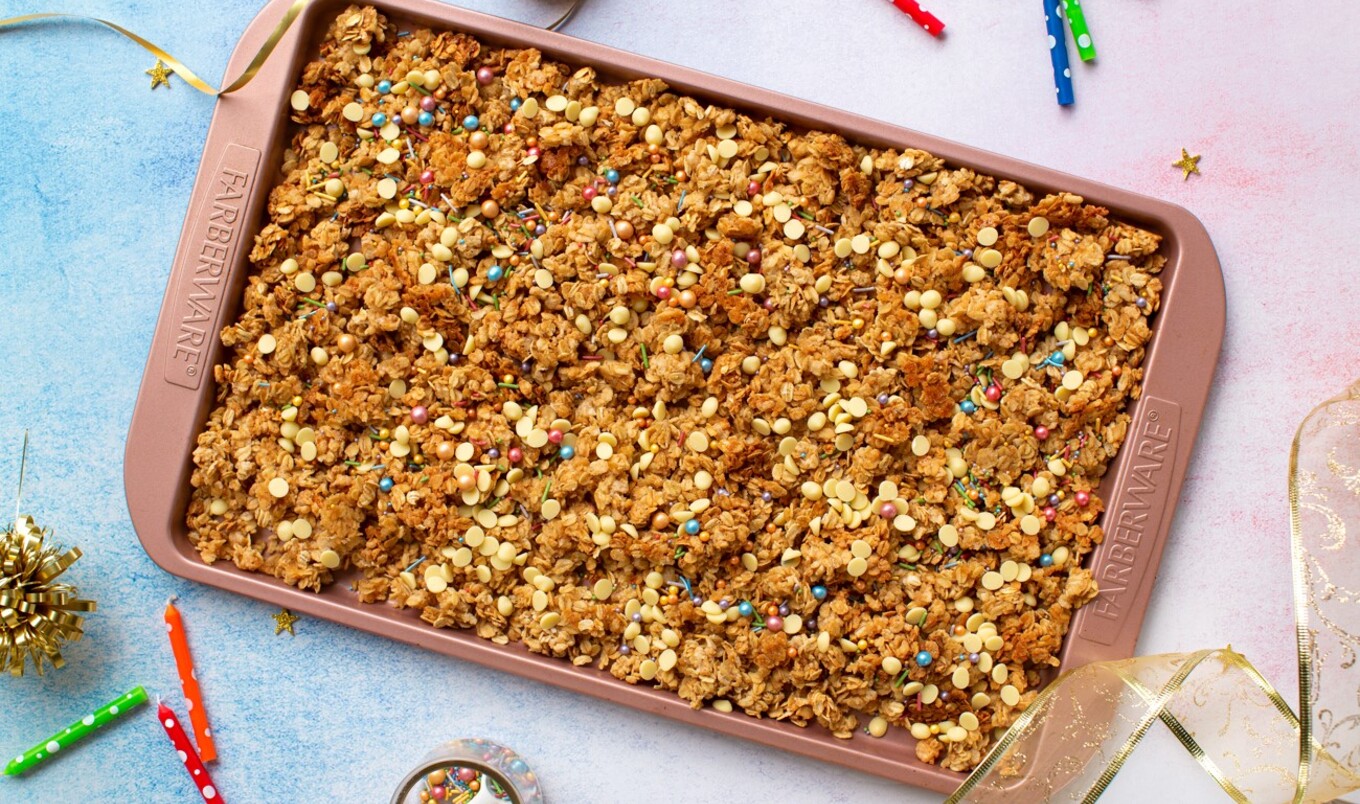 Jazz up your afternoon snacks with a touch of vegan white chocolate and rainbow sprinkles in this homemade granola.
May 15, 2023
For those 364 days it's not your birthday, but you want to feel like it is, it is perfectly reasonable to whip up a batch of this birthday cake granola from The Everyday Vegan Cheat Sheet cookbook instead. It has all the buttery sweetness and rainbow sprinkles, with considerably more fiber.
What you need:
3 cups crispy rice cereal
3 cups rolled oats
1 cup granulated sugar
½ cup cake flour
½ cup vegan butter, melted
2 tablespoons maple syrup
1½ teaspoons vanilla extract
¼ teaspoon salt
½ cup vegan white chocolate chips
¼ cup rainbow sprinkles
What you do:
Preheat oven to 325 degrees and line a half sheet pan with aluminum foil or parchment. Into a large bowl, add rice cereal, oats, sugar, and flour, and stir. Drizzle melted butter, maple syrup, and vanilla on top. Add salt and stir vigorously to combine and thoroughly coat.
Transfer to prepared sheet pan, spreading in as thin a layer as possible. Bake for 30 to 45 minutes, stirring every 15 minutes, until golden brown all over. It will continue to crisp as it cools.
Let cool completely before adding white chocolate and sprinkles, tossing to distribute throughout. Store in a cool place in an airtight container for up to two weeks.
For more recipes like this, check out: