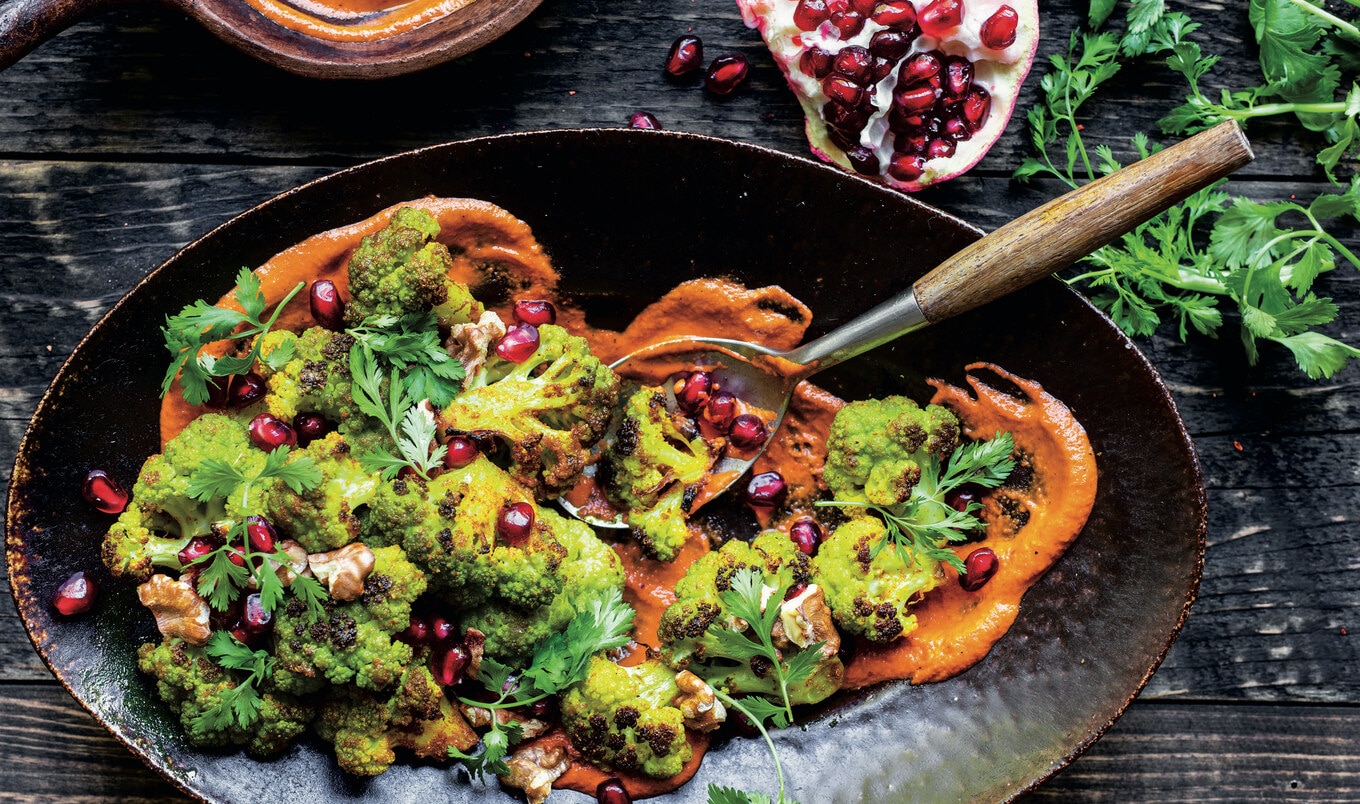 The punch of bold flavors in this dish from toasted nuts and roasted red pepper and molasses spread, lend plenty of Mediterranean flavor.
August 28, 2022
In this recipe from the Eat Plants Every Day cookbook, roasting cauliflower imparts a light, golden brown crispness that helps it stand up to the saucy, mild peppery Syrian muhammara. You can find this savory dip made with roasted red peppers, walnuts, and olive oil at most major grocery stores—it pairs beautifully with crusty bread and roasted vegetables.
What you need:
1 head cauliflower, cut into florets
¼ cup olive oil
2 tablespoons Madras curry powder
½ teaspoon salt
1 cup fresh cilantro, chopped
¼ cup muhammara
¼ cup pomegranate seeds
½ cup walnut halves, toasted and broken in half
What you do:
Preheat oven to 450 degrees. Line a sheet pan with aluminum foil.
Into a large bowl, place cauliflower and oil, and toss to coat evenly. Add curry powder and salt and toss again.
On prepared pan, spread cauliflower. Place in oven on top rack and roast until light brown, about 30 minutes. Remove from oven.
In the center of a serving plate, spread muhammara, leaving a couple of inches of plate rim uncovered.
In a large bowl, toss cauliflower with cilantro, pomegranate seeds, and walnuts. Spoon cauliflower mixture onto muhammara and serve.