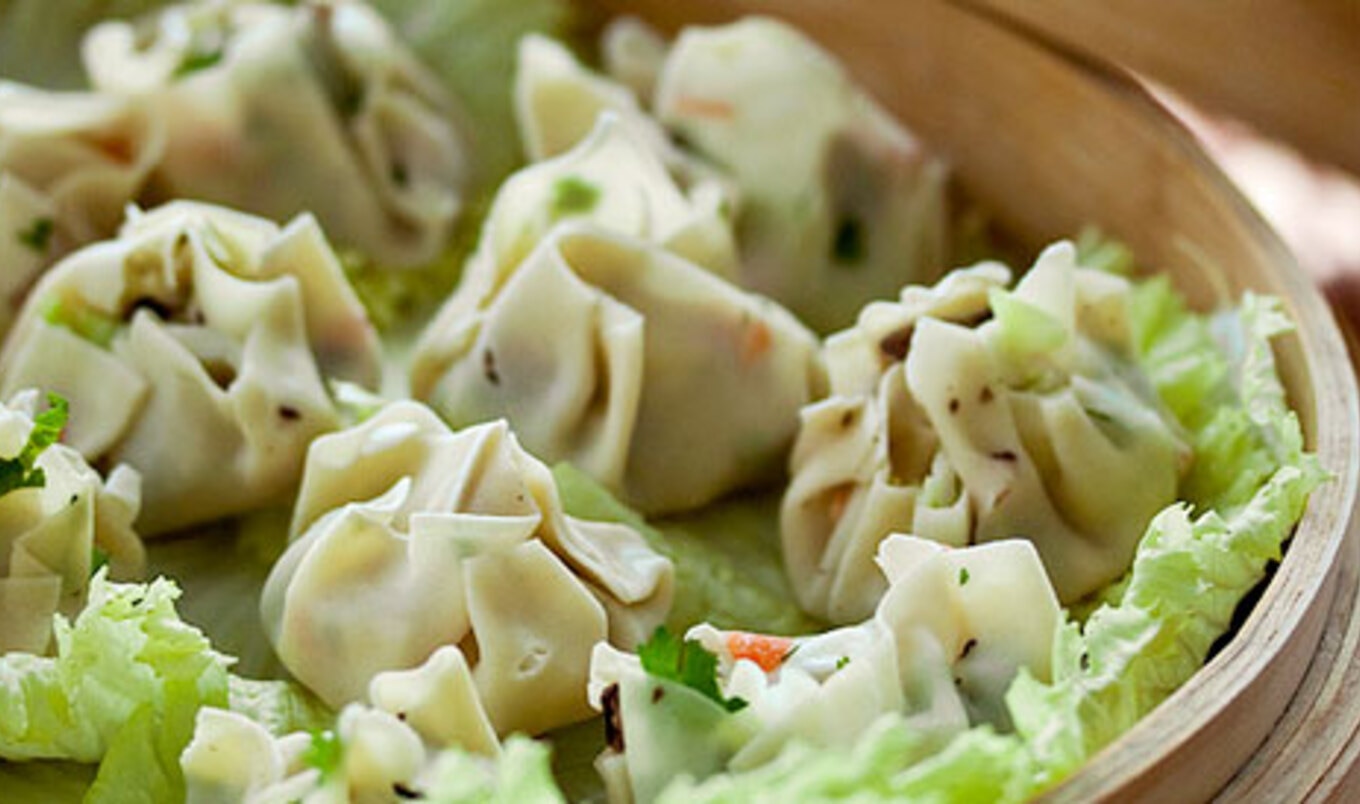 Savory and deceptively simple, these dim-sum bites are perfect for spring.
April 27, 2016
When chow mein takeout just won't cut it, whip up these traditional open-top dumplings and curb your Chinese-food cravings.
Makes 15 to 20 dumplings
What you need:
:
3-1/2 tablespoons vegan butter
1 tablespoon ginger, grated
2 cups faux chicken, defrosted
1/2 cup shiitake mushrooms, sliced thinly
2 tablespoons tamari
1 tablespoon five-spice powder
1 tablespoon hoisin sauce
2 cups shredded cabbage
1 cup shredded carrot
1 package of wonton skins
1/4 cup cooked peas
What you do:
:
In a large skillet, heat margarine. Once it sizzles, add ginger and cook for one minute. Add faux chicken and mushrooms and cook for five minutes, stirring occasionally. Stir in tamari and five-spice powder and cook for 3 minutes before adding hoisin sauce. Add cabbage and carrots and cook 5 more minutes.
Make a circle with your forefinger and thumb. Place dumpling wrapper over your hand and then place a heaping teaspoon of filling in center. Fold up sides of the dumpling, creating a little cup. Dot the middle of each dumpling with a pea for garnish.
Fill a large saucepan 1/4-full with water, place over high heat, and bring to a boil. Use a metal colander over the pot or bamboo steamer lined with wax paper, and steam buns for about 15 minutes.